Financial assistance options
Having trouble paying your bill?
We'd like to help. If you're a residential customer in ACT, NSW, QLD, SA, VIC, or WA, here's how we can help you pay your bill:
If you just need a bit more time, you can log in to My Account and request a payment extension
We can tailor a payment plan to your needs – covering your current debt and your energy usage over the next two years
Our Power On program is designed to make sure the lights stay on, even when times get tough
Get estimates of your future energy costs, and advice on how to keep them down
Information on government grants to help you meet your energy costs, like Utility Relief Grants and concession rebates
Practical help to lower your energy costs:
Ongoing reviews to see how you're going
Send us a message
Our Customer Advocacy team are here to help you when you are experiencing any type of financial difficulty. We can help you find a better way.
Message us to:
Set up a new personalised payment plan
Let us know if you're not able to make a payment, or need to change a payment date
Notify us of any changes in circumstance
Get help with government grants
Get home energy advice or book an energy efficiency consultation

Message us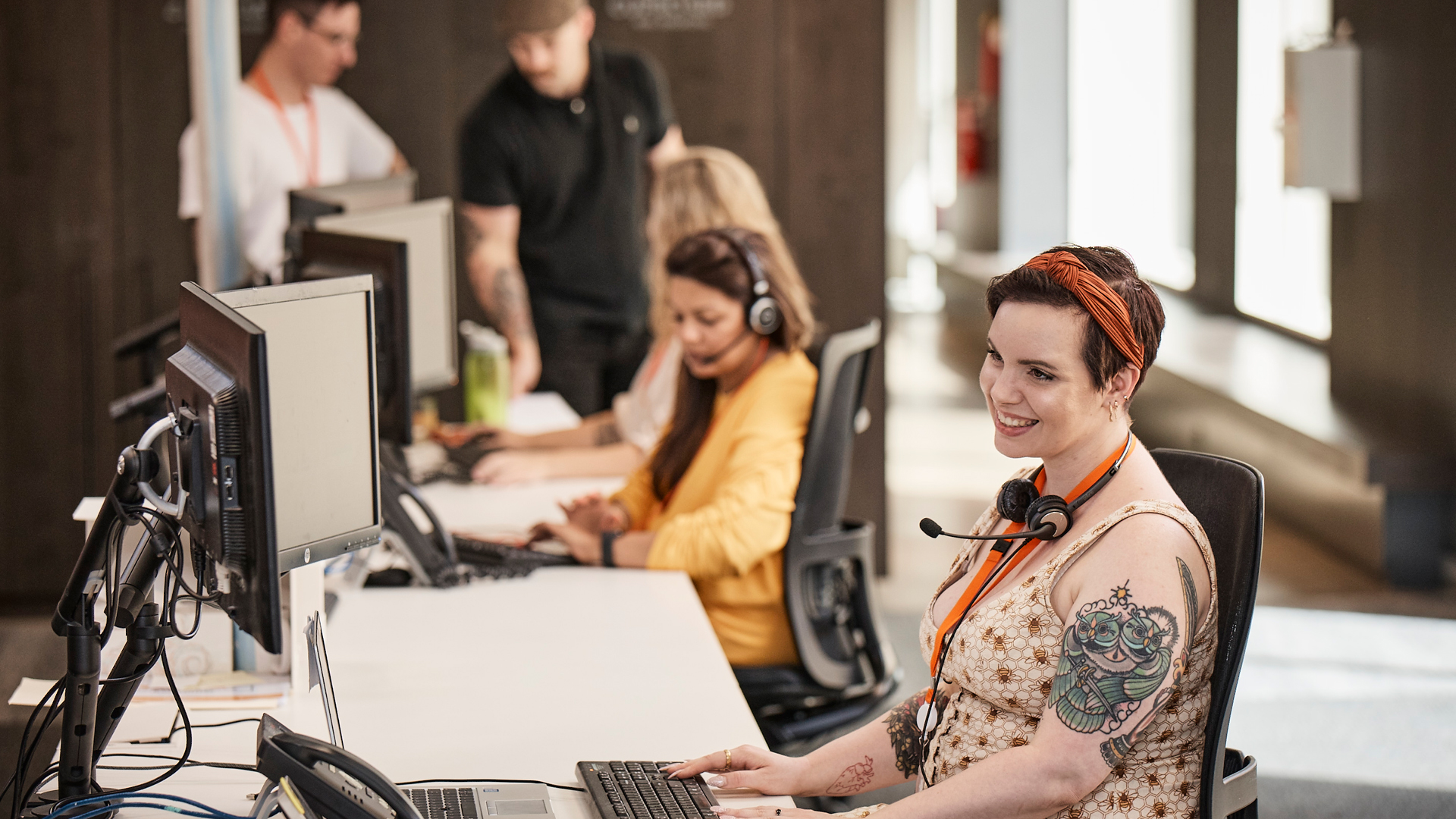 Our Customer Advocacy Team are here to help you Monday to Friday from 8.30 am to 6.15 pm AEDT.
Payment plans
Paying your bills shouldn't be hard. To make it easier to pay your ongoing usage costs and pay back any debt you owe, you can set up a payment plan with:
Regular weekly, fortnightly or monthly payments of equal amounts, based on a forecast of your energy usage over the next 12 months
Any debt owing on your account rolled into the payments – so you can pay it off within two years of starting the payment plan
Payments that cover both usage and debt
When you set up your plan, and each time you change it, we send you a payment schedule with:
The number of payments you need to make to pay off any debt on your account
How long you will be making payments
The amount and due date of each payment
If you miss a payment due date, we'll contact you to revise your payment plan and help you get back on track.
---
Power On – we won't switch you off
Our Power On program is designed to help out eligible residential customers when things get tough. We're here to lessen the worry. Get in touch. We'll give you access to information and options to help you get on top of your energy bills… and stay there.
Flexible options and real assistance

If you're having trouble paying, we can help out with:

Flexible payment plan options
Information on Centrepay and how to set up a direct debit
Redirecting your bills to a third party at no charge (this helps when someone else is managing your bills)
Help with signing up for state concessions and rebates
A referral for financial counselling
An energy plan that best suits your needs

Need something more?

If none of these options will work for you, we can still help! If you can't pay the full cost of your ongoing energy usage, we can let you pay less than the full cost of your ongoing usage – while you find ways to use less energy.

After six months, we'll check in to see how you're going and work with you to help you pay your ongoing bills and reduce your energy costs.

Worried about your pay on time discount?

Don't be. You can still get a pay on time discount on your bill if you pay your Power On instalments by direct debit. (You may not get your discount if you simply ask for a payment extension on your bill.)
Our Power On commitment to you

When you're on Power On, we'll:

Keep you connected
Respect you and your situation
Apply our hardship policy consistently, fairly and transparently
Give you information to help you use less energy
Set up a payment plan to fit your capacity to pay

And we won't initiate normal debt collection processes.

We promise to respect your privacy

We take your privacy seriously. No one else needs to know if you're having a tough time. We'll look after your personal and credit information exactly as per the Privacy Act 1988 (Cth). Your financial information will only be used to assess your Power On application.
What we'll ask of you

While you're on Power On, we need you to:


Work with us to use less energy and pay off your debt.
Stay in touch – let us know if anything changes.
Make your Power On plan repayments – in full and on time.

We want to help you get back in control of your energy bills.
Hardship policies and Power On brochure
Government programs, concessions and rebates
Each state government offers a range of grant programs, concessions and rebates to financially assist people struggling with paying their energy bills. We can help you learn what concessions or rebates may be available to you.
The Australian government also offers support through the National Debt Hotline and Moneysmart. These are resources available to help you with managing money, reducing your debt and financial counselling, should you need it.
---
Home energy advice
Another way we can help is with an energy efficiency consultation. We can come to your home or just chat to you on the phone.
We'll talk about:
the appliances you use
the layout of your home
how you can use these to reduce your energy usage – and with them, your bills.
Call us
Need to talk it though? Give us a call.
phone13 24 61
7 am – 7 pm, Monday to Friday
To talk to an interpreter
phone13 677
For Telephone Typewriter (TTY) Nation Relay Service