Good change starts here
Our commitment to sustainability is clear within our purpose, getting energy right for our customers, communities and planet. For us, being purpose-driven is about how we help shape a better energy future and society.
Our FY2021 sustainability performance
person Customers
Our focus is on delivering great customer experiences and providing affordable, sustainable and smarter energy solutions – for today and tomorrow.
35,300 customer payment plans completed through our Power On hardship program
Achieved a strategic Net Promoter Score of 6, up from 2 in FY2020
$1M+ in rewards points provided to Origin Spike customers
~260,000 GreenPower and Green Gas customers, up from 117,000 in FY2020
people Communities
We play an important role in communities – providing reliable and affordable energy, employing around 5,000 people across Australia and the Pacific, and supporting educational opportunities through the Origin Energy Foundation.
>$3M contributed to the community by the Origin Energy Foundation
$270M spent directly with regional suppliers, or 18% of our procurement spend
$10M spent directly and indirectly with Indigenous suppliers
8,400 hours donated to good causes through employee volunteering
public Planet
With an aim to achieve net zero Scope 1 and Scope 2 emissions by 2050, we are committed to helping lead the transition to a low-carbon future by progressively decarbonising our business and investing in technologies to help our customers do the same.
Scope 1 and Scope 2 equity emissions down by 8% compared to FY2020
Progressing the update of our emissions reduction targets to a 1.5°C pathway
Installed 74 MW of residential and business solar installations, up from 61 MW in FY2020
Launched Origin 360 EV Fleet, the first full-service EV fleet management solution of its kind in Australia
People
We are creating a great place to work where all of our people are led by our purpose and guided by our values.
Held our Total Recordable Injury Frequency Rate (TRIFR) steady at 2.7, from 2.6 in FY2020
Achieved our target of 33% women in senior roles, up from 32% in FY2020
Recorded an employee engagement score of 74%, top quartile for AU/NZ
Attained a Great Place to Work® certification from the Great Place to Work Institute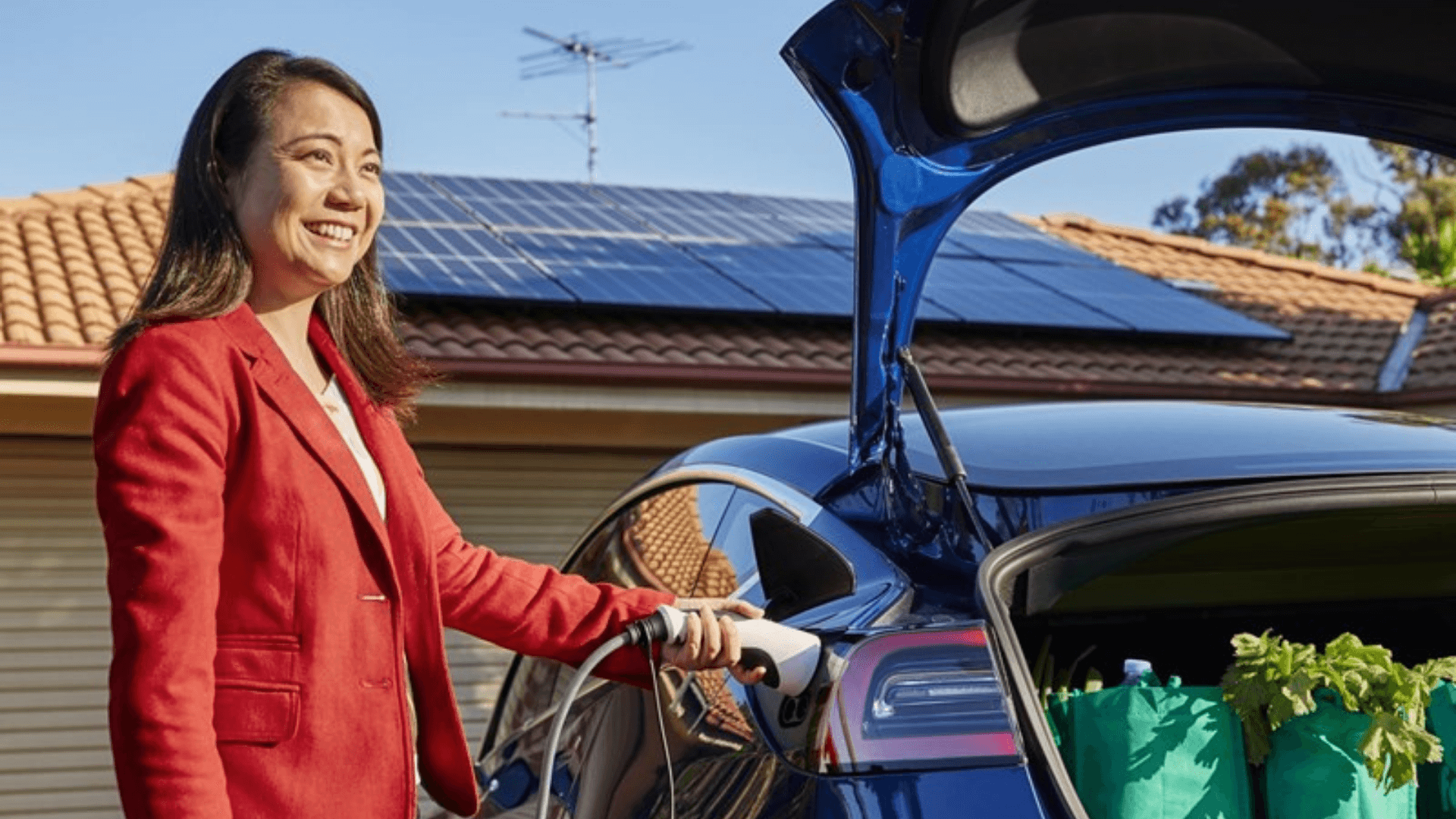 Our 2021 Sustainability Report
Read our Sustainability Report and find out how we are working to get energy right for our customers, communities and planet.
Our approach to reporting
Our management approaches
Our approach and policies on how we manage key aspects of our business are detailed in our Management Approach documents .
Our reporting frameworks
Our sustainability reporting is informed by the Global Reporting Initiative (GRI), an independent international organisation providing the most widely used standards for sustainability reporting. View our GRI content index (PDF 375 kB)
We support the G20 Financial Stability Board's Task Force on Climate-related Financial Disclosures (TCFD) and voluntarily disclose information about how we are overseeing and managing climate-related risks and opportunities. Task Force on Climate-related Financial Disclosures. See our TCFD disclosure index (PDF 105kB)
External assurance
EY have provided limited assurance on our greenhouse gas emissions, water and safety data. See EY's assurance statement (PDF 39 kB), including a full list of data assured.
Our 'We Mean Business' commitments
Origin is a proud member of the We Mean Business coalition, which is dedicated to accelerating corporate action on climate change. In 2015, we became the first energy company in the world to sign up to the first seven commitments. View our carbon commitments
United Nationals Sustainable Development Goals
In 2015, the United Nations adopted the 17 Sustainable Development Goals (SDGs) to end poverty, protect the planet and ensure prosperity for all by 2030.
We are helping to contribute to a number of SDGs through our policies and actions. View our SDGs contribution (PDF 105 kB)
---
Powered by good change
At Origin, we're leading the charge for good change. For you, our communities and the planet. Here's how we're doing it