How to read your metered hot water bill
If you use metered hot water, the water heating at your property occurs in a centralised location and is provided directly to you through a network of pipes, with usage measured via a meter which records your consumption.
Unlike more common LPG installations which heat water, you won't have your own gas bottles or tanks and you don't need to order gas deliveries.
Page 1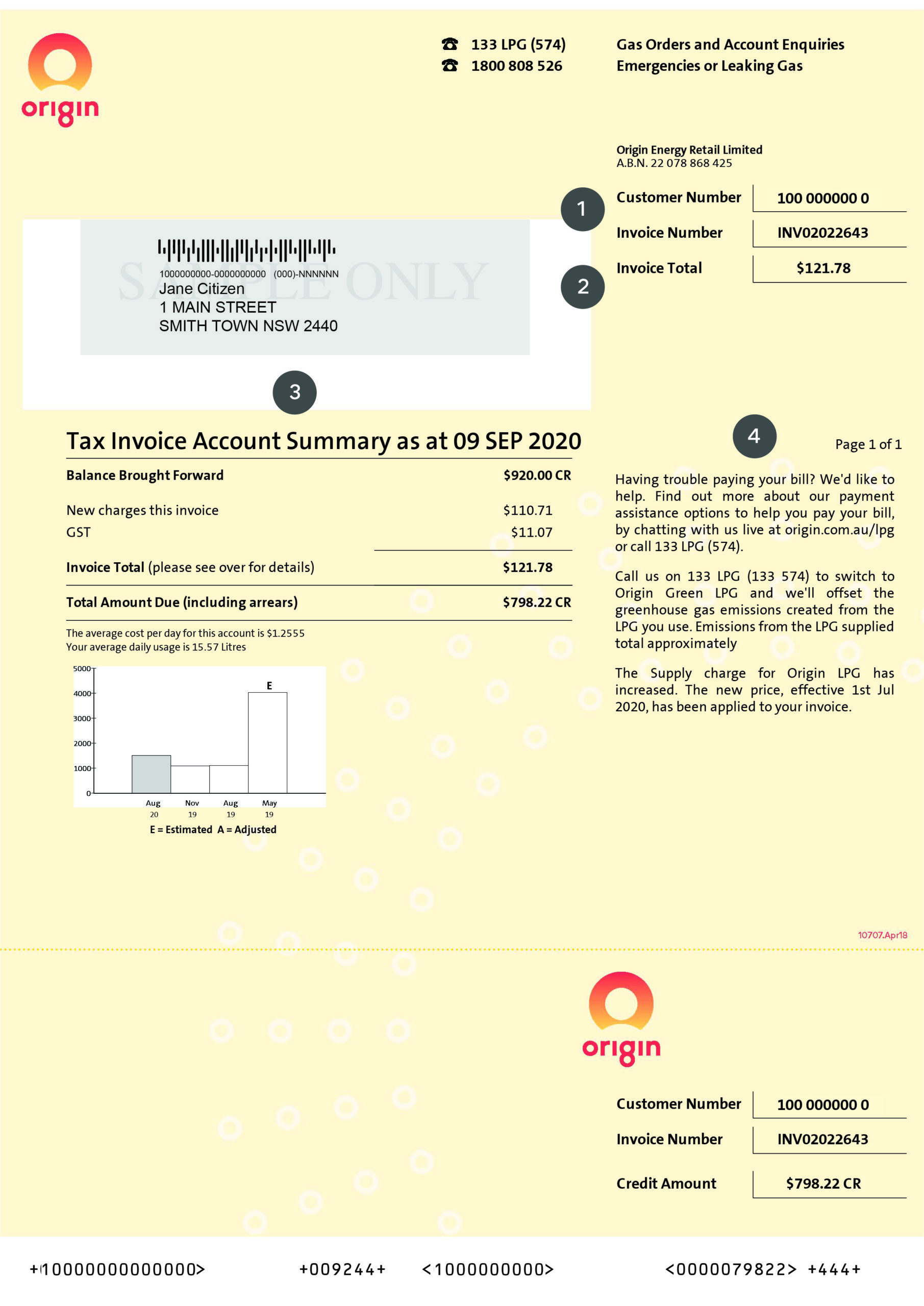 This is what information in each section of your bill means:
1. Your account details
The high level details of your account – your customer number and the tax invoice number.
2. Invoice Total and Date Due
The Invoice Total is how much you need to pay for this bill.
The Date Due is the day you need to pay this bill.

3. Account Summary
A summary of your past and present balance and payments, including:
Balance Brought Forward: your Account Balance, carried over from the previous bill to this one
Your new charges for this billing period
Invoice Total: the total amount to pay for this bill (the Amount Due)
Payments and Adjustments: any payments or credit memos applied to your account since your previous bill
Total Amount Due: this includes the Amount Due for this bill and any previous outstanding balance
Your usage graph: this includes your average daily usage and whether the reads were estimated.
4. Bill messaging
Some of our invoices display have important messaging displayed on page 1. Some examples of these messages may include:
Price change information
Meter read information
Page 2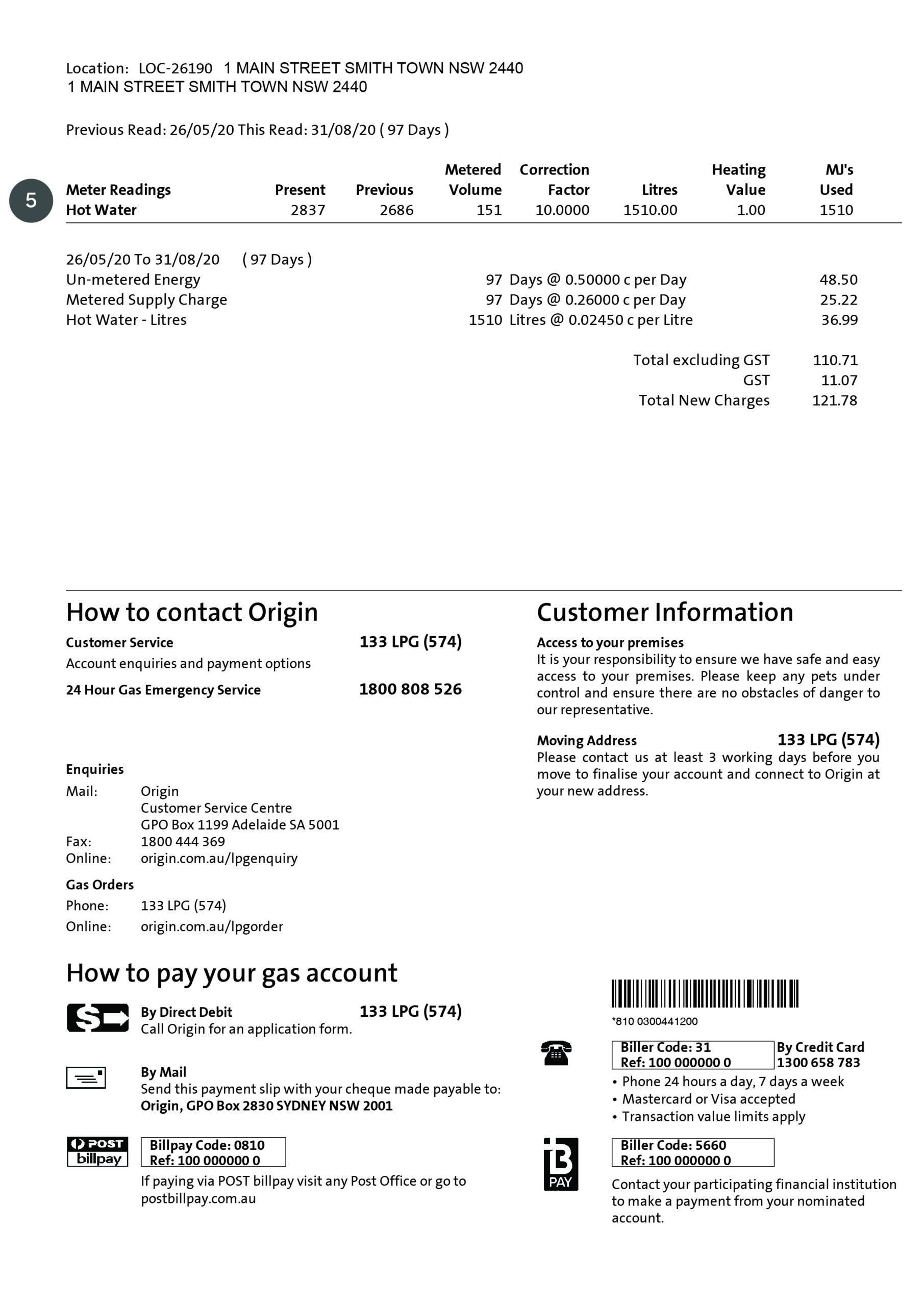 5. Meter read information
A summary of this period's meter read information, including
Present reading
Previous reading
Days in the billing period and rate per litre
Daily supply rate
Un-metered supply charges for the billing period – this is calculated at a per day rate
Total charges for this bill period
If you have any queries about your bill, send us a message online.