If you're looking to make your business more sustainable, switching to GreenPower is a great way to start.
You'll be able to offset your business' greenhouse gas emissions, and promote your commitment to reducing your impact on the environment as you go.
---
What is GreenPower?
GreenPower is government accredited renewable electricity, generated from a source like solar or wind, and built since 1997.
Only products that meet the rules and guidelines of the Government's GreenPower Program can carry the GreenPower 'tick' logo. So if you see that tick, it's a guarantee that our GreenPower products are fully accredited by the Government.

How much does it cost?
GreenPower electricity charges depend on your energy plan or agreement. Here's a look at what our GreenPower electricity options could cost you, based on an average business' quarterly electricity bill.*

| 25% GreenPower | 50% GreenPower | 100% GreenPower |
| --- | --- | --- |
| Charge (inc. GST) | Charge (inc. GST) | Charge (inc. GST) |
| 0.7c extra per kWh | 1.40c extra per kWh | 2.80c extra per kWh |
| Estimated extra cost | Estimated extra cost | Estimated extra cost |
| $2.02 per week or $26.25 per quarterly bill | $4.04 per week or $52.50 per quarterly bill | $8.08 per week or $105.00 per quarterly bill |

*Based on annual electricity usage of 15,000kWh and a 13-week quarterly bill.
---
100% carbon neutral options
Be part of something good. Do your bit for the planet by offsetting your carbon emissions with 100% carbon neutral options. Choose Origin Go Zero for 100% carbon neutral electricity and 100% carbon neutral Green Gas. When you add Origin Go Zero or Green Gas to your energy plan, we'll offset the relevant greenhouse gas emissions associated with your consumption of electricity or natural gas. Origin will support a range of credible offsets sourced locally and internationally.
Both Origin Go Zero and Green Gas are certified carbon neutral by Climate Active – an initiative backed by the Australian Government.

| Business (options and pricing available from 7 December 2021 | |
| --- | --- |
| Origin Go Zero – 100% carbon neutral (electricity) | 1.5c extra per kilowatt hour (kWh) |
| Green Gas – 100% carbon neutral (natural gas) | 0.099c extra per Megajoule (MJ) |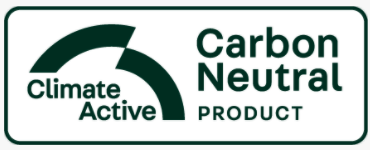 ---
Where does GreenPower come from?
Want to know more about GreenPower?
Talk to us about GreenPower on 1300 887 628 on weekdays between 9am – 5pm.
Solar solutions for your business
Solar electricity systems not only produce clean energy from the sun, they can also reduce long-term operating costs. Here are just some of the reasons why you should choose Origin solar for your business.