This year, Origin made good progress towards reducing debt and improving business performance.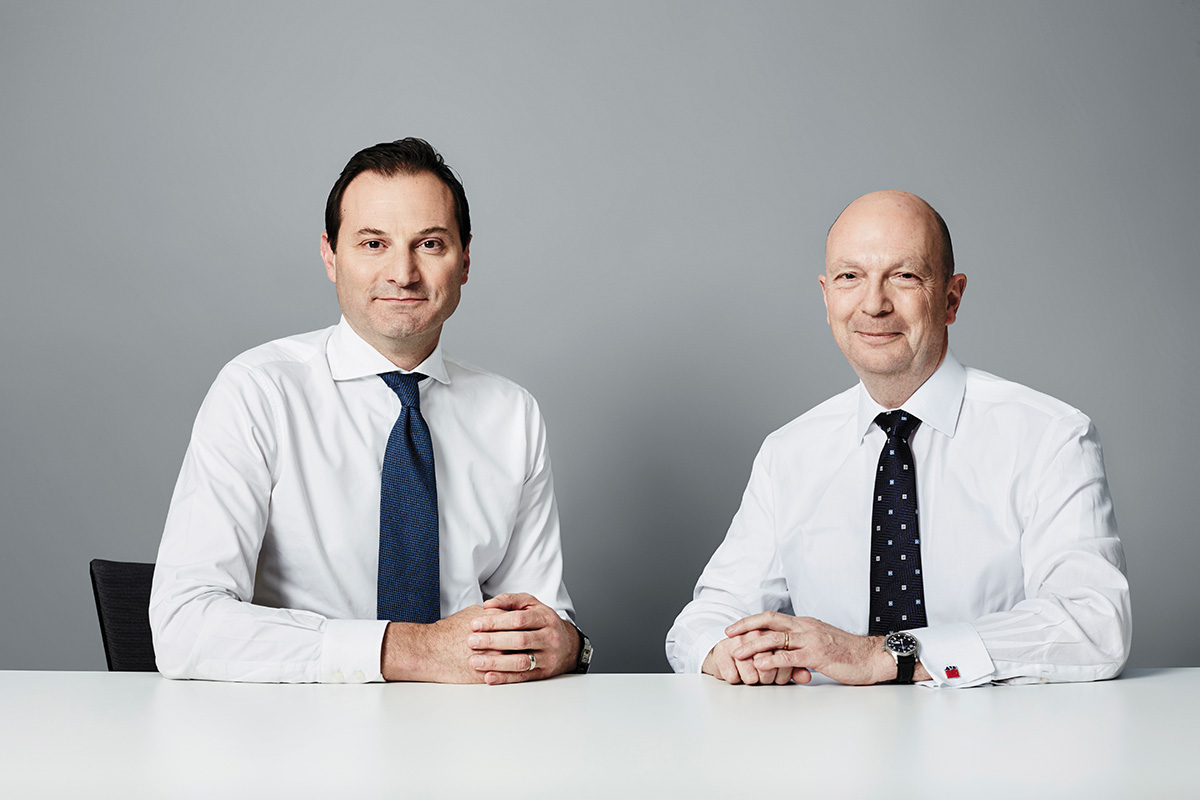 Early in the year, when we were preparing our first major rebrand in our 18-year history, we asked ourselves, what does Origin stand for? And what do we want to be known for among our customers, our people, our shareholders and the broader community?
And as we thought about the pivotal role we play every day, delivering energy to customers large and small, we thought about what sets us apart from the pack.
It's called 'good energy'. It's both our new brand position and a statement that embodies our intent in everything we do. Bringing this to life are the more than 5,000 people who work in our diverse business.
Gareth Jacobs, an LPG Tanker Operator in Brisbane, is one of our people who is passionate about delivering good service to our customers. We'd like to thank Gareth for appearing on the cover of this report and detailing what good energy means to him.
This year, good energy was represented in many forms. It was delivering flat or falling power prices for customers. It was delivering on our priorities to reduce debt and improve our business performance. It was also leading on climate change, by committing to halve our emissions by 2032 in line with the Paris Agreement.
We discuss these and many other matters throughout this report.
Progress on our commitments
We have continued to focus on strengthening our balance sheet and improving returns. We met our debt reduction target through asset sales, disciplined capital management and more efficient operational performance. The divestment of Lattice Energy and Acumen contributed to a reduction in debt of $1.6 billion, with adjusted net debt now sitting below $6.5 billion.
In FY2018 we performed strongly across our operations, with earnings growth in both the Integrated Gas and Energy Markets businesses. By reducing debt and lifting business performance, we have put Origin in a much stronger financial position, making us more resilient to cycles in commodity prices.
However, as we have not yet reached our target capital structure, the Board decided not to pay a dividend for FY2018. We did not take this decision lightly, as we are fully aware of the importance of dividends to our shareholders.
At our full year results announcement on 16 August, we advised that, subject to Board approval and no material adverse changes in business conditions, our medium-term outlook supports dividends in FY2019. We look forward to updating you on these prospects at our AGM.
What we're doing for customers
Energy affordability has been a big focus for us this year. The closure of two large power stations at relatively short notice resulted in a surge in wholesale electricity prices in 2017. In response, we significantly boosted output at Eraring, which helped put downward pressure on prices. This contributed to flat or falling tariffs flowing through to Origin customers in New South Wales, Queensland, South Australia and the Australian Capital Territory from 1 July 2018.
We believe we have turned the corner on prices, with significant renewable supply due to come online by 2020, further reducing wholesale electricity prices. We expect to pass these savings on to customers.
Improved business performance
The improved performance in both our Energy Markets and Integrated Gas businesses increased underlying earnings before interest, taxes, depreciation and amortisation (EBITDA) to $2.95 billion, a 36 per cent increase on last year's result.
Our power generation and gas portfolios drove growth in Energy Markets. A 14 per cent increase in output at Eraring Power Station, coupled with higher wholesale electricity prices and natural gas sales contributed to the improvement in Energy Markets Underlying EBITDA to $1.8 billion.
The Integrated Gas business has made strong progress on plans to reduce operating and capital costs. At Australia Pacific LNG, a full year of operations from both LNG trains and higher commodity prices drove record production and earnings. Australia Pacific LNG also hit the milestone of delivering net cash flows back to Origin of $363 million. Overall, Integrated Gas delivered an Underlying EBITDA of $1.3 billion.
Outlook
There is no doubt that the political and regulatory environment within which we operate is changing quickly. The outlook for our business that we gave at our full year results was premised on market conditions and the regulatory environment not materiality changing.
On that basis, we said Energy Markets Underlying EBITDA is expected to be in the range of $1.5 billion to $1.6 billion. This lower outlook for FY2019 is due to increased competition in the retail market and because of our decision to absorb the 3 per cent electricity price increase in New South Wales from 1 July.
We also said that Energy Markets underlying earnings will be impacted by our changed treatment of certain electricity hedge premiums, which were previously outside of underlying earnings. While this decision changed the presentation of underlying earnings, it had no impact on our statutory profit or net cash flow and as a consequence, the ability of our company to perform.
In our gas business, we said we expect continued capital and operating cost savings will be offset by higher one-off costs associated with changes in scope from FY2018, increased exploration activity and higher infrastructure spend. Australia Pacific LNG is on track to become a low-cost operator, allowing us to compete better in a global market increasingly dominated by US shale. Australia Pacific LNG's production is expected to be steady with FY2018, at 660-690 petajoules.
We are confident that our improved position enables us to meet the challenges in front of us.
Origin people and purpose
We were pleased to welcome Samantha Stevens to our executive leadership team as head of Corporate Affairs earlier in the year. Samantha is an important addition to Origin as we respond to the heightened focus on the energy sector, driven by concerns about affordability and reliability.
We introduced a new purpose, values and behaviours to guide our efforts in making energy more affordable, smarter, easier and more sustainable for our customers.
The future
We know the energy market is set to face ongoing scrutiny and with this comes discussion of greater regulation. On behalf of our customers and shareholders, we will continue to contribute constructively to the policy debate.
We will also maintain our focus on getting energy right for our customers, communities and planet, to allow us to earn the confidence of our stakeholders to deliver the energy of the future.
We look forward to speaking with many of you at our forthcoming AGM on 17 October.
Thank you for your continued support.
Frank Calabria
Chief Executive Officer
Download the 2018 Annual Report (3.6 MB)

Download the 2018 Shareholder Review (3.2 MB)