In compiling this year's report, we spent time reflecting on common questions we've been hearing from our shareholders.
Did you meet your commitments for the year? Is the business in good shape? What are you doing for your customers? How are you planning to grow? Are we getting a dividend?
These are all important questions, and we've taken time to answer these and other questions in this report.
---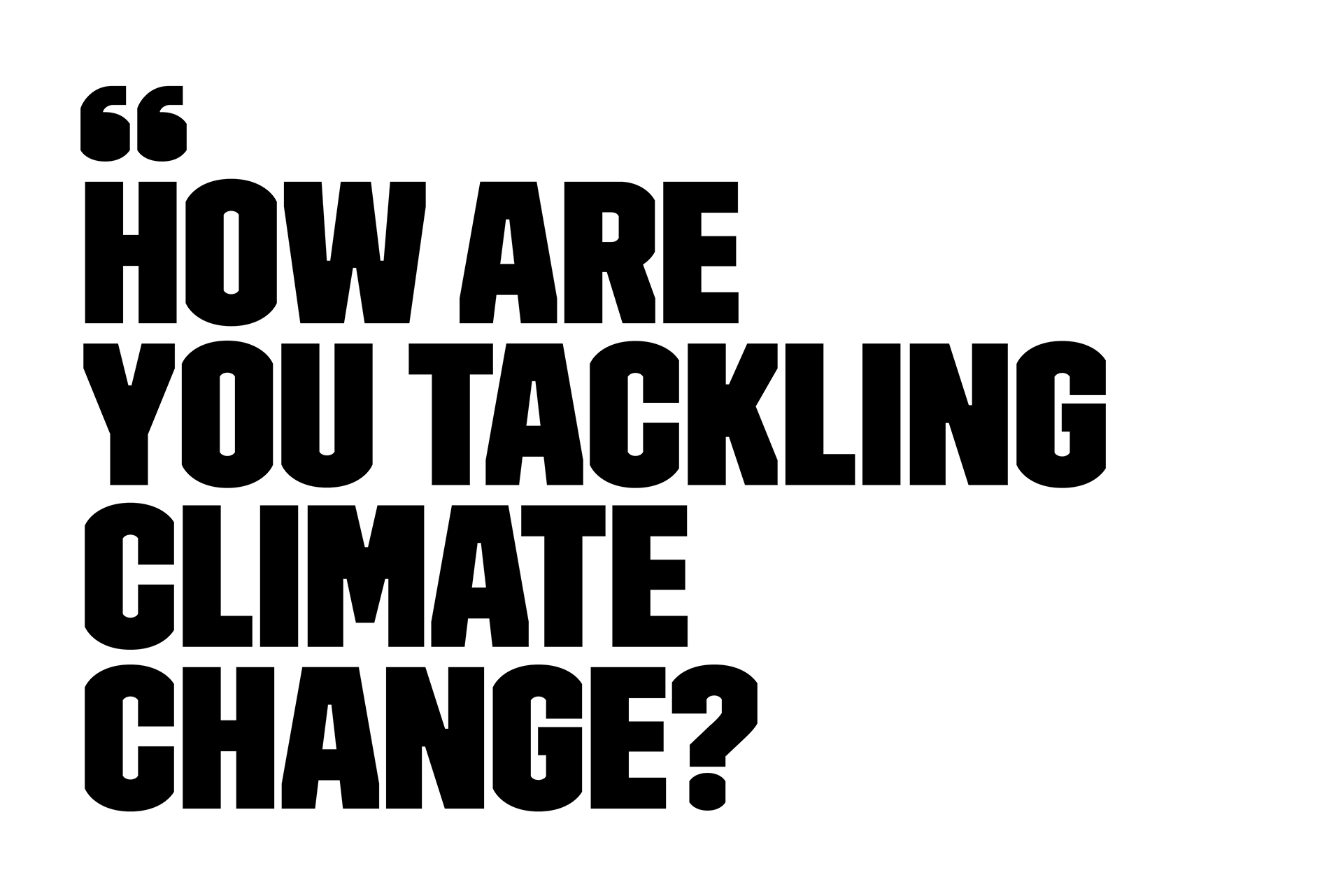 Origin unequivocally supports the Paris Climate Accord and other measures to reduce carbon emissions. We have advocated for clear government policies to meet Australia's 2030 emissions reduction target and believe we can achieve net zero emissions in the electricity sector by 2050 or earlier.
We believe that the transition to a low carbon future presents more opportunities than risks for the company. This is because we have a low carbon generation portfolio and gas producing assets, along with a strategy to grow renewables. As a result we are at minimal risk of stranding assets.
Our five pillars provide the pathway for our transition to a low carbon future.
1. Exit coal-fired power in early 2030
We have flagged the closure of Eraring, our only coal-fired power station, at the end of its operational life in the early 2030s. Eraring is a black coal-fired power station which produces fewer emissions than a brown coal-fired power station. In the meantime, Eraring, Australia's largest power station, will continue to play a critical role in maintaining energy security and affordability.
2. Significantly grow renewables
We're transitioning to a cleaner power generation portfolio. This year, we were able to rapidly grow our commitment to renewables, at a time when costs are falling.
We committed to 1,200 MW of new renewables, and are now just 300 MW short of our target of 1,500 MW of new renewables by 2020. This will see renewables grow to more than 25 per cent of our generation mix by 2020, up from around 10 per cent today.
3. Leverage strong gas position
Natural gas has long been recognised for its lower carbon profile and abundant supply. It is an ideal fuel to support the intermittency of renewable energy. As the owner of Australia's largest portfolio of gas-fired peaking power stations, we are ideally placed to support the growth of renewable energy and maintain security of supply for Australian households and businesses.
4. Empower customers with smarter energy solutions
Energy markets are in transition in Australia and around the world. Technology is transforming everyday life and changing the way in which our customers produce and use energy. We are investing in and trialling new technologies to help us better predict and respond to what our customers will want in the future.

5. Leadership in climate change advocacy
For many years, we have been a leading advocate for climate change and energy policy. By December 2017 we aim to publish analysis of the potential impact of a number of global carbon reduction scenarios, including the 2-degree scenario, on our wholesale electricity and generation portfolio. We will also commit to a company-wide science based carbon emissions reduction target that will be consistent with the Paris Climate Accord's 2-degree goal.
---
One of Origin's standout achievements is the completion of the Australia Pacific LNG project.
Australia Pacific LNG produced 105 cargoes this year, the majority of which were delivered under long term contracts with Sinopec and Kansai. In addition to meeting its export commitments, Australia Pacific LNG is a large supplier of gas to the domestic market. It meets approximately 20 per cent of annual demand on Australia's east coast, and will continue to be a major supplier of gas to the domestic market into the future.
With two LNG trains operating for a full year, Australia Pacific LNG is expected to increase production in FY2018.
In response to the low oil price environment, Australia Pacific LNG is also focused on improving productivity and significantly reducing its cost base by adopting a lean operating model, implementing advanced analytics and delivering well productivity improvements. This will help drive improved returns for Origin.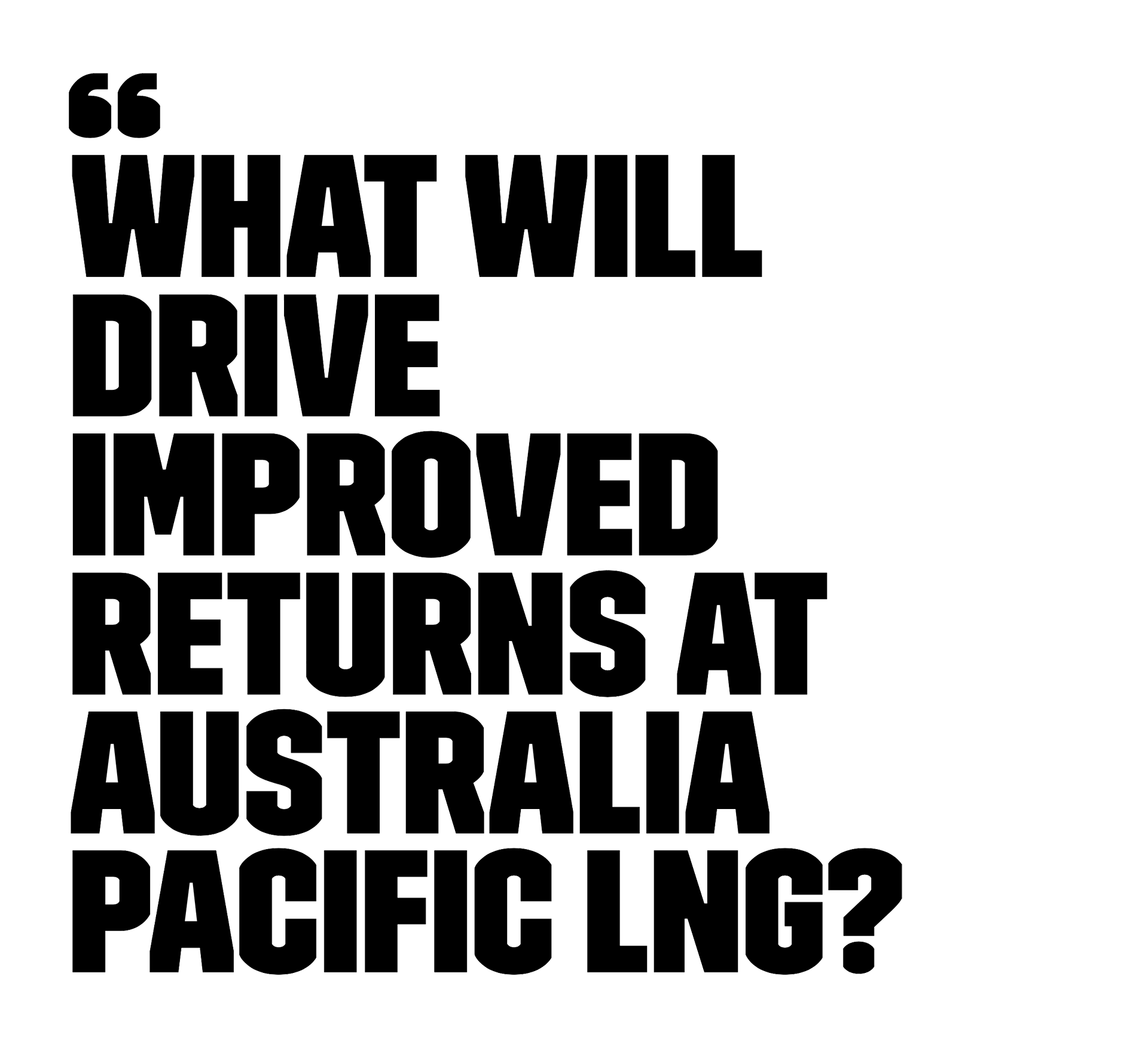 ---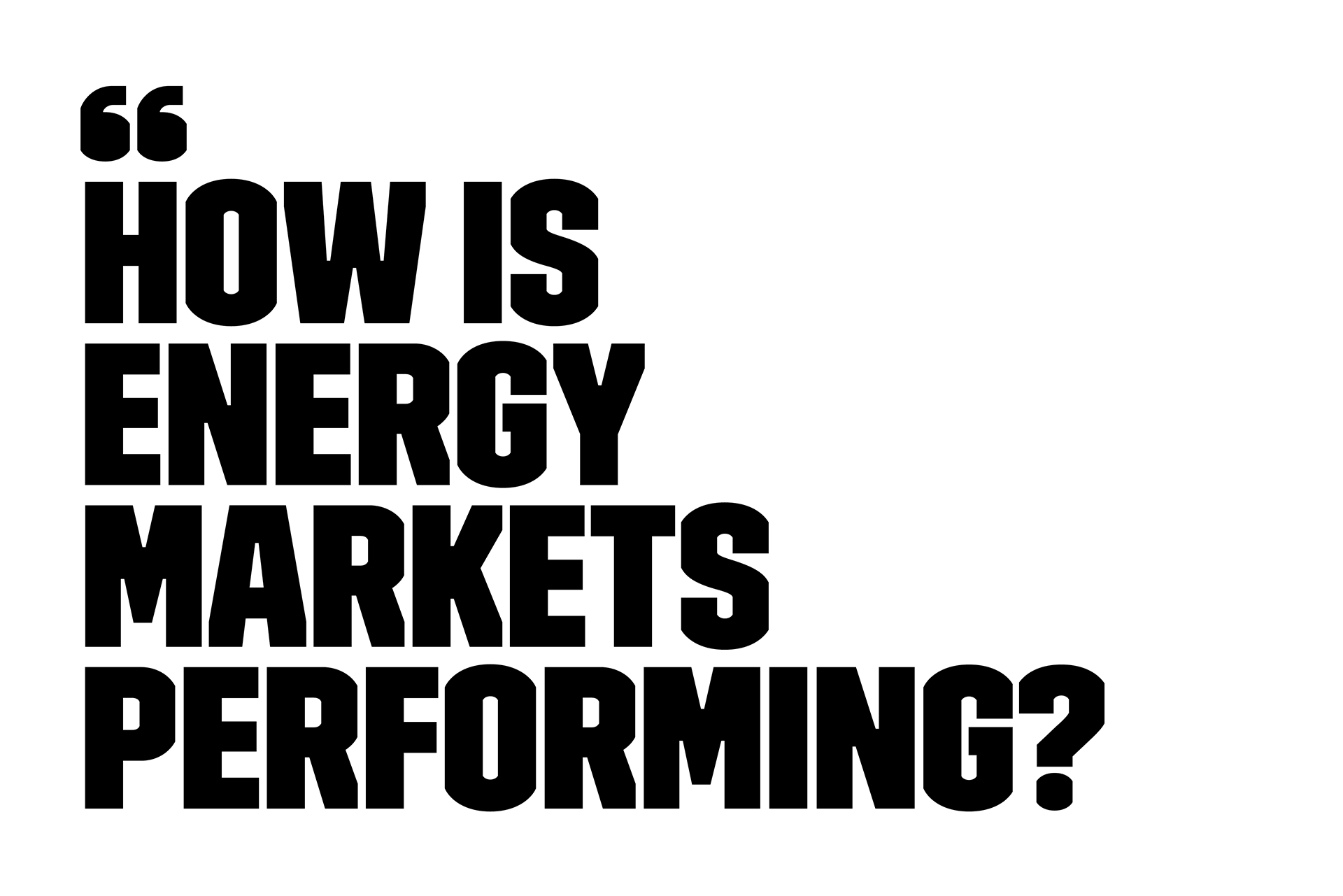 Energy Markets is performing well, with Underlying EBITDA for the year increasing by $162 million or 12 per cent to $1.5 billion. One of Origin's core strengths is its gas portfolio, and the volume of gas sold to customers increased by 12 per cent. In electricity, volumes increased by 4 per cent and Origin was also able to maintain a competitive cost of energy as wholesale prices rose sharply.
We continue to focus on improving the customer experience, and this year we achieved a 4-point increase in Interaction Net Promoter Score to 16.1 and a decline in Ombudsman complaints. This has been enabled by a customer-led digital transformation program, which aims to improve customer relationships, create new revenue streams and reduce operating costs.
Origin has rapidly grown a large, low cost renewable portfolio, committing to 1,200 MW of new solar and wind projects since March 2016. These projects are expected to come online between now and 2020. Renewable energy now represents the lowest cost investment in new generation.
Our large and flexible power generation portfolio is operating well and increased output for the year in response to high wholesale electricity prices. Eraring, our largest power station, is also expected to generate 5–10 per cent more energy in FY2018, as it supports energy security and affordability at a time ageing coal-fired power stations have been retired from the market.
---
One of our key commitments this year was to reduce debt. We made good progress in this regard, delivering a $1 billion reduction in debt. This lowers our adjusted net debt from $9.1 billion to $8.1 billion at the end of FY2017.
Our goal is to continue to reduce debt by improving returns from our business and executing the planned divestment of Lattice Energy.
We are targeting adjusted net debt of below $7 billion by the end of FY2018.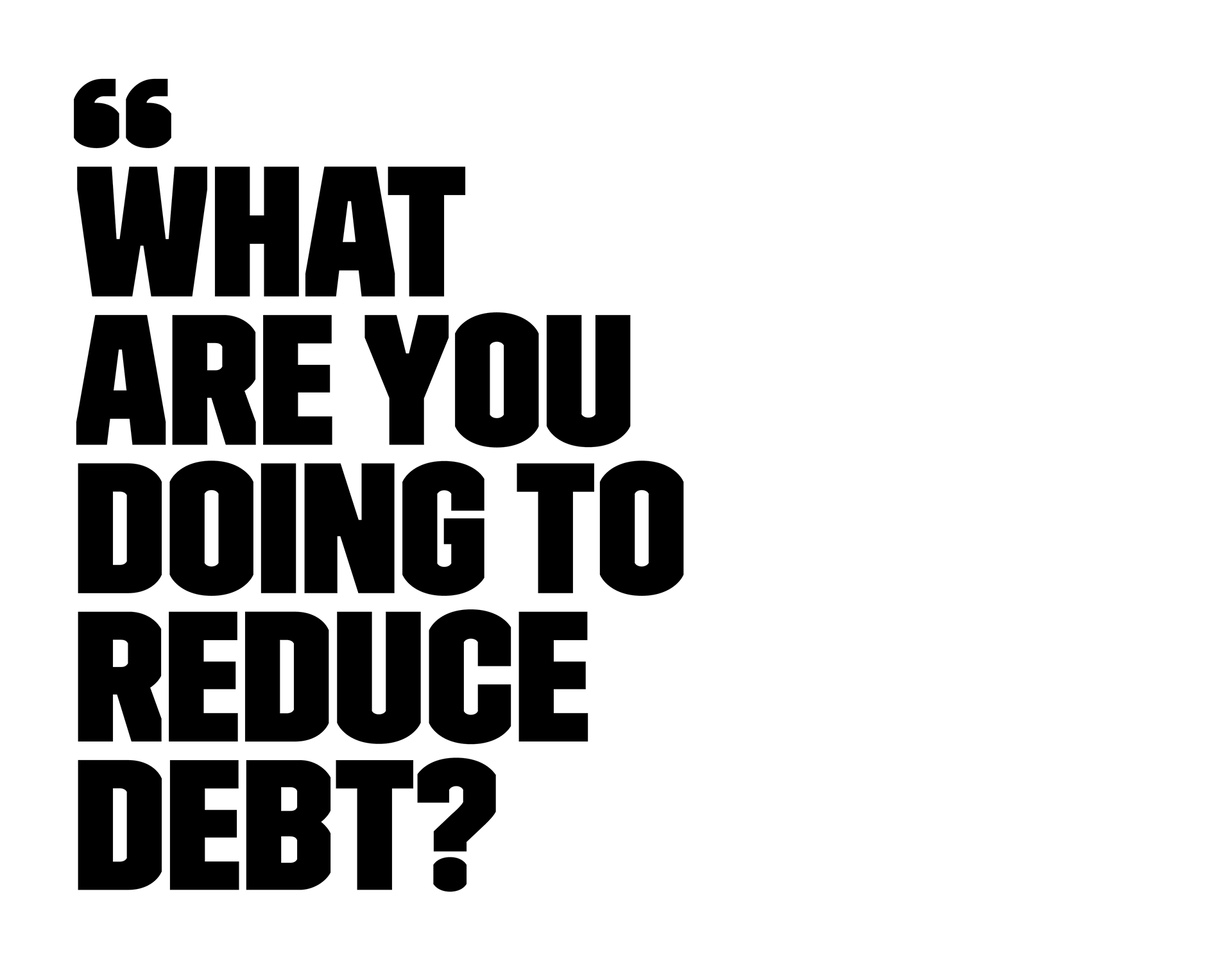 ---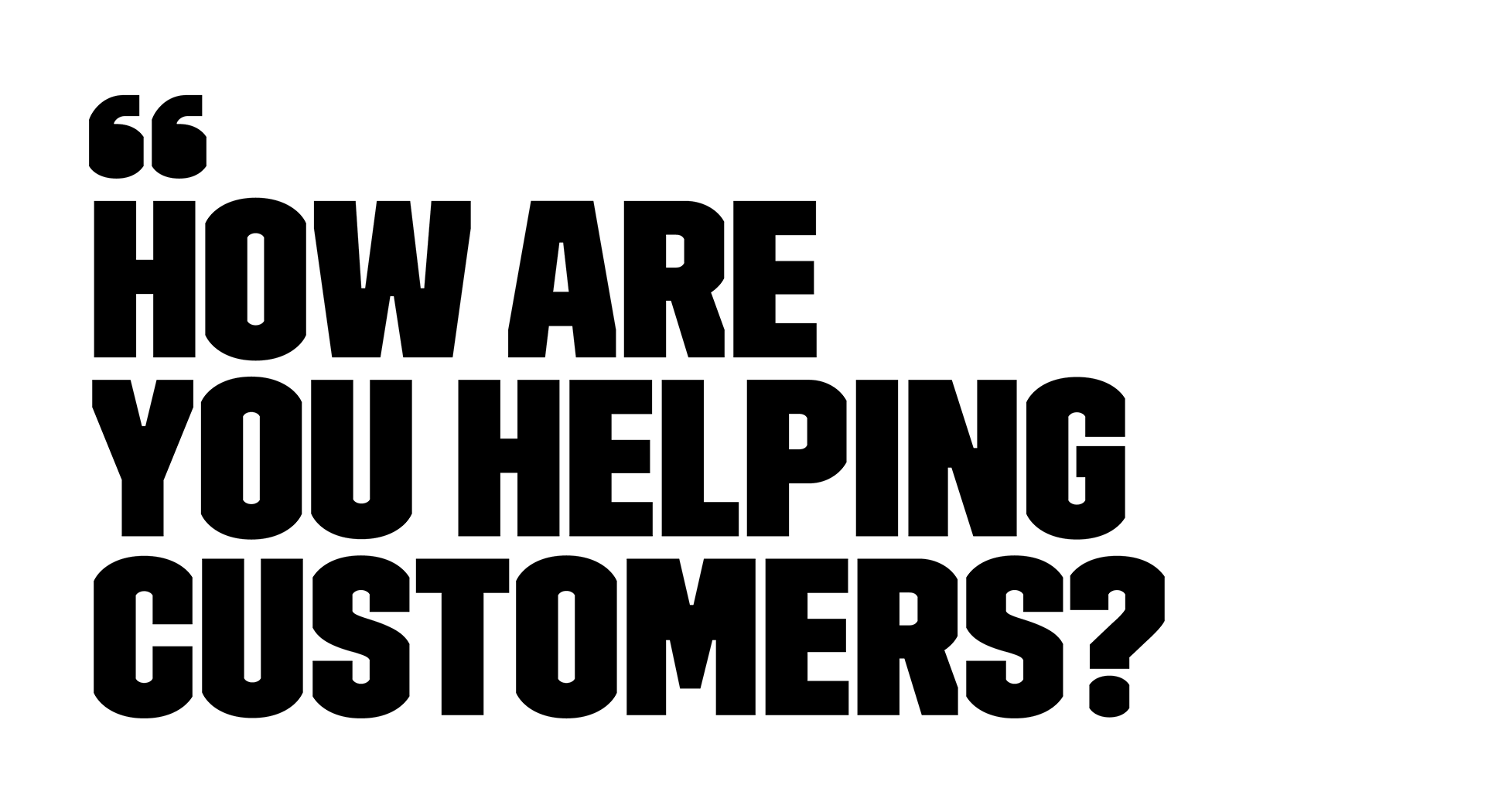 We never forget that our 4.2 million customers rely on us to provide an essential daily service, and they actively choose to do business with us. Continuing to improve relationships with customers is a key priority, and this will be enabled by the products and services we offer and underpinned by our improved digital capability.
At a time when energy prices have risen sharply, we're helping customers to manage energy costs. In 2016, we were the first energy retailer in Australia to introduce a fixed price energy offer – Predictable Plan – which helps customers to better manage their household budget by allowing them to lock in a monthly or fortnightly sum for 12 months. We're also supporting those in our hardship program by making sure they will not pay the recent price increases.
We're doing more to communicate with customers about their energy use and costs, including sharing energy saving tips, and alerting them when their bills are higher than usual and providing an explanation. We've introduced our first Origin app, through which customers can pay their bills, check their energy usage and set alerts to track changes in energy costs. We're also trialling new technology that will allow us to provide customers with a detailed breakdown of where energy is being used in their home – crucial to helping them use less energy and save money.
---
Financial
Statutory loss of $2.2b (reflects $3.1b impairment)
Underlying EBITDA up $834 million or 49% to $2.5b
Underlying profit up $185 million or 51% to $550m
Adjusted net debt down by $1b
Improved safety performance with TRIFR of 3.2
Energy markets
Underlying EBITDA up $162 million or 12% to $1.5b
Volume of gas sold to customers up 12%
Origin hardship customers will not pay recent price increases
Growing renewables up 1,200mw of new solar and wind power purchase agreements since March 2016
Integrated gas
Underlying EBITDA up $718 million or 186% to $1.1b
Production up 40% with ramp up of Train 2 at Australia Pacific LNG and commencement of production at Halladale/Speculant
Supporting future production:
Material shale gas contingent resource identified in the Beetaloo Basin, NT
Progressing divestment of Lattice Energy
---