The Origin Loop virtual power plant
The future of energy is here. It's smart. It's connected. It's agile. It's the new grid, and it starts with you.
Welcome to Origin Loop and the new energy grid
Energy in Australia is transforming. We're putting you in the driver's seat of a new system. One where we work together to create, share and manage power. One that brings your energy services together to help you reduce your carbon footprint, get rewarded and have more control over your energy usage. You can be in the Loop by:
The benefits of being in the Loop
Origin Loop is here to accelerate the role of renewables and technology in our lives, and lessen our reliance on fossil fuels.
By taking part, you'll join a community of savvy energy users and be at the forefront of change here in Australia.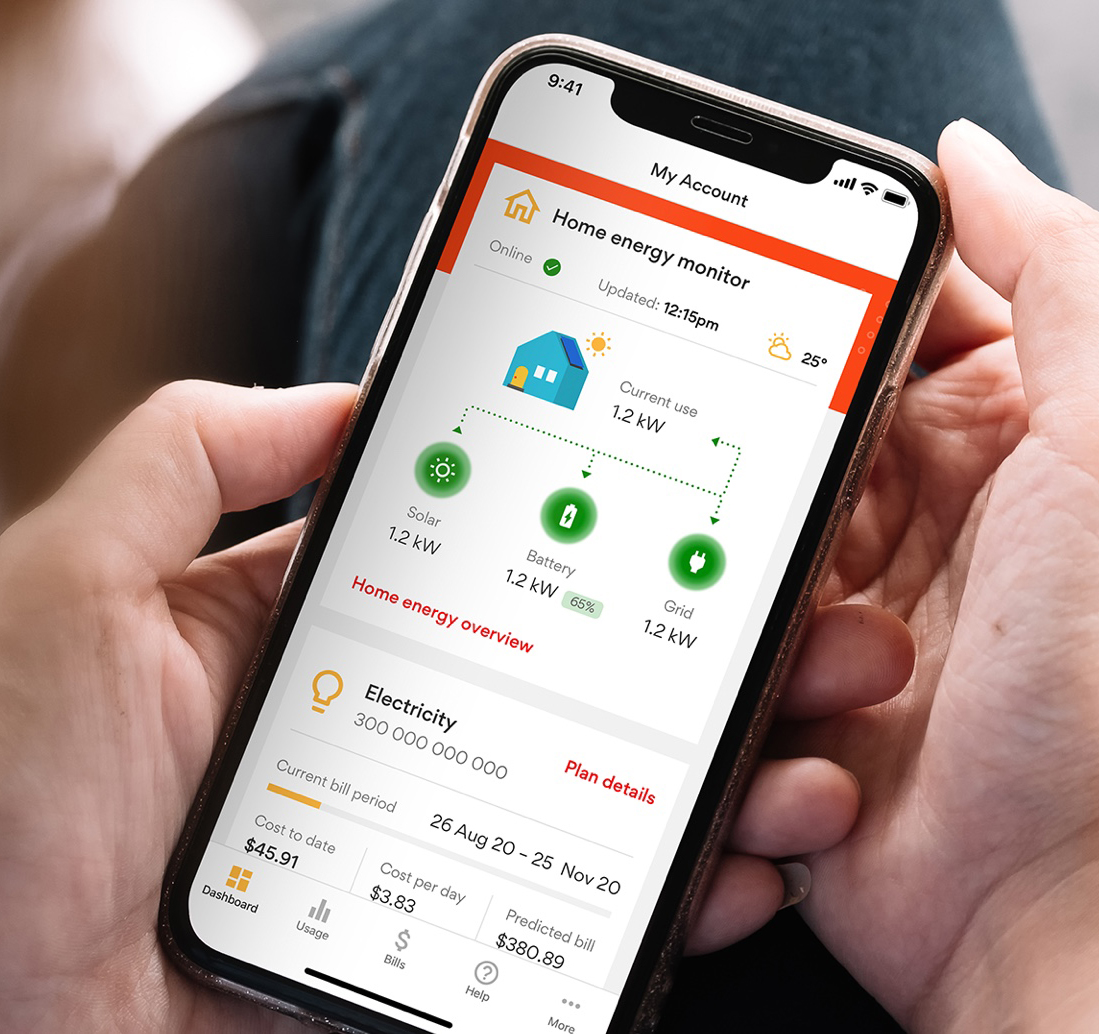 Get better value energy
On average, members who have a solar and battery package can save 70 percent or more1 on their energy bills, depending on the size of their system and daily energy usage. Plus, members will receive a monthly credit back for their involvement in the VPP for up to five years.
Be rewarded for your efforts
Each week members can participate in our energy-saving reward program Spike, to earn points that can be redeemed as PayPal cash and gift cards.
Know everything is working as it should
When your battery is connected to the new grid, our smarts will continually monitor your system's performance to ensure you're getting the best value.
Access smart data with a tap
When you buy a solar panel and battery bundle from us and have them installed at the same time, you can monitor your home energy use and self sufficiency via our award-winning Origin app.
Reduce your carbon footprint
By adopting new energy saving habits and systems that connect to our new energy grid, we can reduce our collective reliance on fossil fuels.
Bring power to communities
By allowing us to tap into the power your battery and solar package creates and stores, we can create a stable flow of energy generation and consumption for all.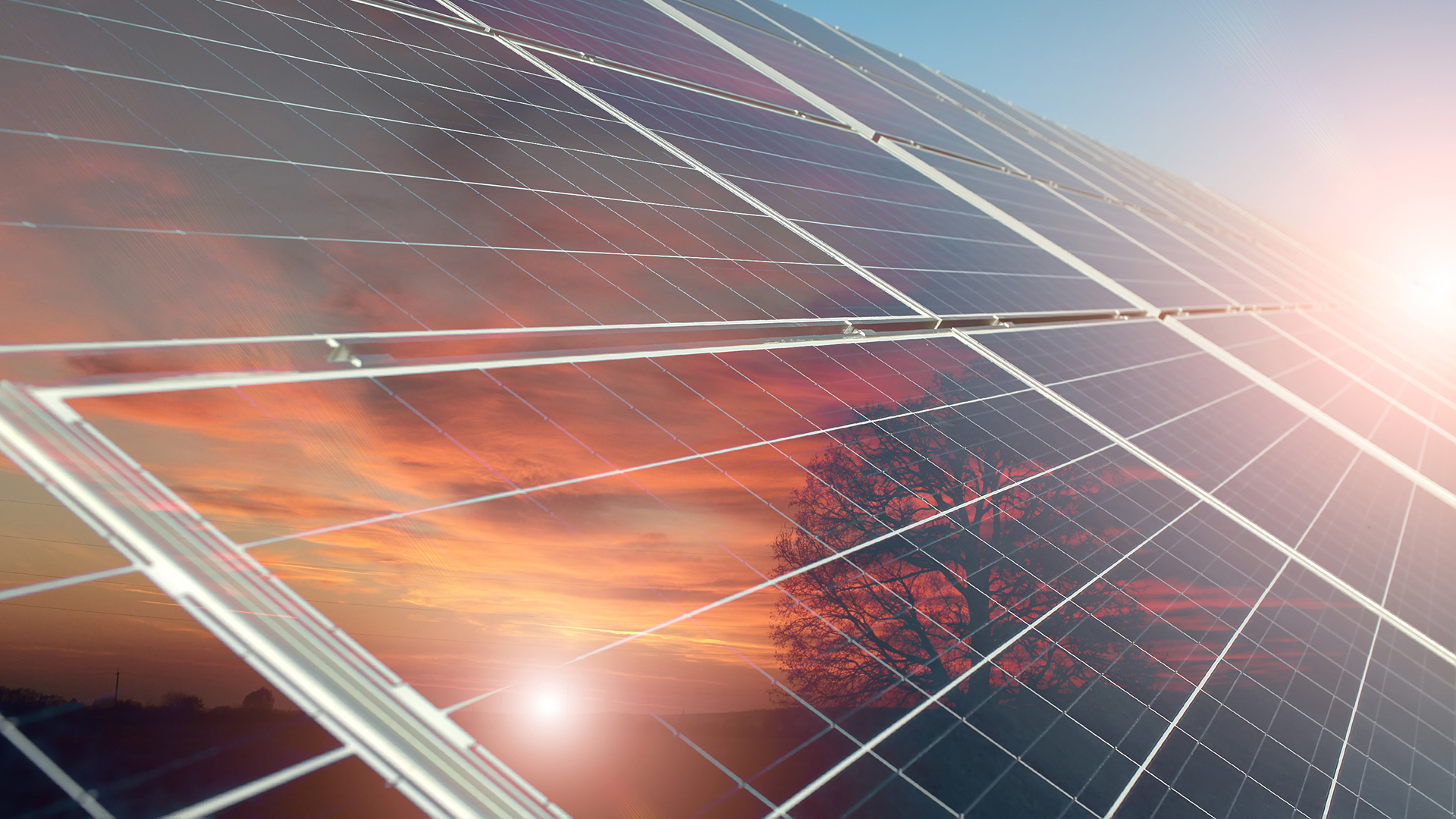 Save with a solar battery deal
Explore our Origin Loop compatible battery options for eligible customers living in New South Wales, Victoria and Queensland.
Enjoy a $3,500 discount on your LG Chem RESU battery.
$0 upfront on a 24 or 60-month interest free payment plan.
Get a 10-year performance warranty backed by an energy company that's here to stay.
You could also be eligible for a government rebate on your system, saving you even more.
Limited discount offers available.
What is the virtual power plant and how does it work?
Our virtual power plant (VPP) is an intelligent cloud-based system that manages thousands of energy assets – from large traditional energy sources to your very own solar or battery energy system. We even connect electric hot water systems so they can heat up at times when there's plenty of renewable energy in the grid.

It also draws on a range of data points and resources to manage and deliver power in real time, including:
Our VPP is then able to:
Use technology to bring together individual energy sources and distribute power to homes and businesses on a large scale. 
Flexibly move between renewable energy sources and traditional energy sources when needed to balance and meet demand. 
Continually monitor and report on the performance of energy exchange between the community and the grid. 
Frequently asked questions about the VPP and Origin Loop
Why do we need the virtual power plant?

The VPP connects thousands of household batteries via our centrally managed network. Using smart technology, our network will charge and discharge your battery to manage and meet demand during peak times.

Find out more about how this works by visiting our offer page
How does the virtual power plant connect to my battery?

The purpose of the virtual power plant is to stabilise energy, reduce pressure on the grid when demand is high and make energy smarter and more sustainable.

Instead of purely relying on traditional fossil fuels, the new grid allows us to create a network of distributed energy resources that can be forecasted and used to meet and manage supply and demand.
Are government rebates available for solar and battery systems?

Yes! Financial incentives for batteries and solar systems are currently provided by the Federal Government and some states across Australia.

See your state's rates by visiting the Australian Energy Foundation.
---
Learn more about Origin Loop connected products and services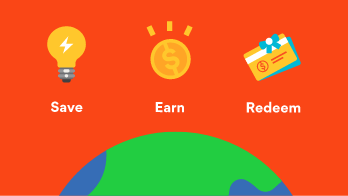 Spike
Be rewarded for meeting weekly energy-saving goals with points that can be redeemed for PayPal cash and gift cards.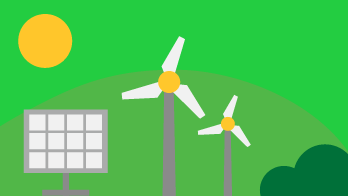 Solar battery systems
Connect an eligible solar battery storage system and inverter to the VPP to receive $240 credit back each year for 5 years.
Electric vehicles
Register for updates on new trials and discover the benefits of going electric.
Important information
1 Based on a sample of 2092 Origin customers using a 10kwh battery with 8.8 kwh available capacity, where their solar panel size is 4kw and their average daytime usage is at 60%. Savings may differ according to your individual usage. Default Market Offer/Victorian Default Offer peak usage rates at 1 June 2021.