Take a step towards more sustainable power for your community.
Our Virtual Power Plant (VPP) is a system that means you become an energy grid contributor. It works by hooking you up to a web-based network that can draw upon a small amount of the energy you have stored in your solar battery, in times of peak demand.
Solar – we believe it's the power solution of the future 
We're constantly striving for ways to make solar work better for our customers, our community, and the planet.
We've been awarded $4.5 million under the Victorian Government's Microgrid Demonstration Initiative to develop a VPP that uses cutting-edge technology to remotely link small energy resources – i.e. solar batteries – into a web-based network.
Do you currently have a solar system? Are you looking to buy one?
We can work together to pioneer the next generation of power solutions, and create a more stable power future for everyone.
Thinking about a solar battery purchase?
Victorian customers can save on an LG Chem Resu battery right now.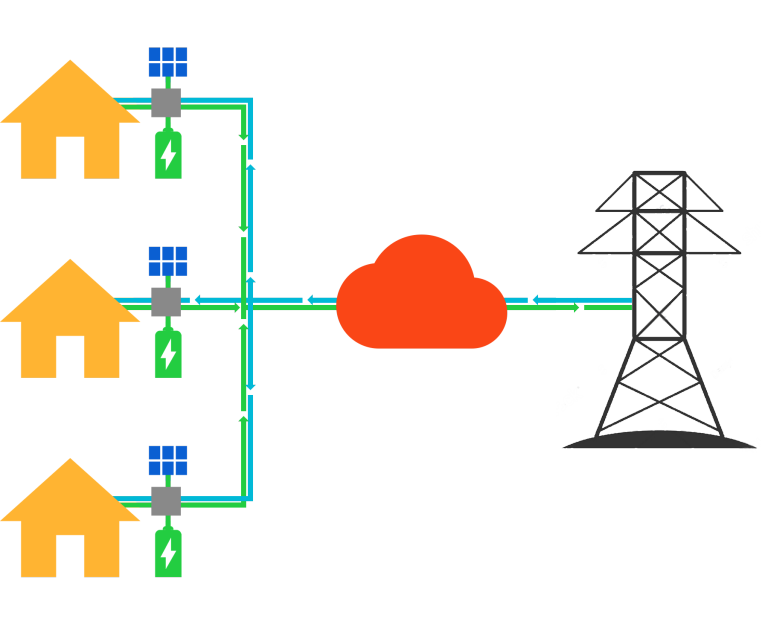 Join the VPP! You'll get:
A discounted 6.5 kWh LG solar battery for $5,895 (RRP $10,795)
Guaranteed $1,200 back in credit over 5 years. You'll get credit of $20 (incl GST) toward electricity charges on your bill every month for 5 years. You'll always get more value back in credits than we extract from your battery
24 month interest-free payment options (equal monthly repayments)
Everything fully installed, including a compatible inverter
More self-sufficiency – you'll be storing the solar power you generate
Find out more about eligibility and conditions below
How the VPP works
We'll be able to remotely connect multiple solar batteries, and use the energy they store to create a network of alternative power resources.
assignment_turned_in
What we ask
You'll need to be an Origin electricity customer for the 5–year trial period, and let us access the power in your battery to charge and discharge it.
battery_charging_full
What you'll get
An LG Chem Resu LV 6.5 solar battery for $5,895 (RRP $10,795), a Sungrow Hybrid inverter, and $240 credit back each year for 5 years.
favorite
How you'll track it
With My Account's real-time data. See your battery's charge state and the energy flow between your solar system, battery, home and the grid. 
Explore My Account
Join now! Only a limited number of batteries available.
Get started on your virtual power plant journey. Choose the option that you're interested in below. 
Just the batteryI need solar panels too
Not in Victoria? Request a call from a solar expert to explore your options.     
Charging and discharging your battery
Once we've hooked up your system to the battery, we'll can start charging and discharging it remotely.
Discharging your energy back to the electricity grid would be something we'd look to do when available, but particularly in periods of high demand.
Please be aware that the value of discharged energy will always be less than the $20 (incl GST) credit we apply to your bill each month. 
We guaranteed that in a 12 month period, we'll extract no more than 200 kWh from your battery.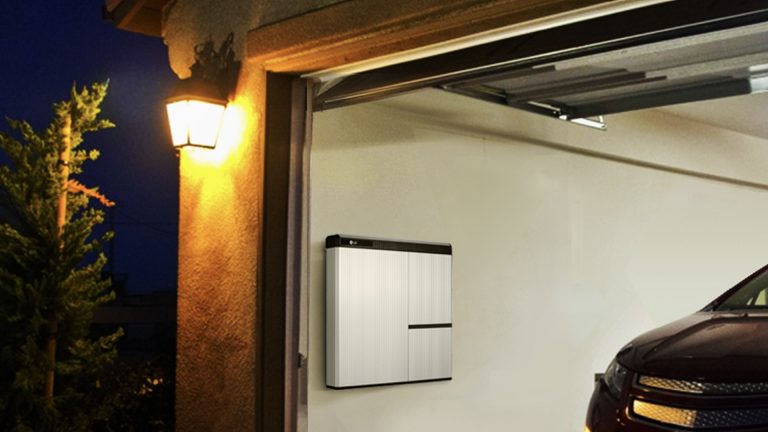 Secure your discounted battery today
phoneCall us on 1300 791 468
Speak to an expert between 8 am and 6 pm Monday to Friday
or