Take a look at our recent financial performance, progress against key priorities and future prospects and outlook.
---
Download Shareholder Review (8 pages)
Download Annual Report (132 pages)
Sustainability Report 2015 (68 pages)
---
Message from the Chairman and Managing Director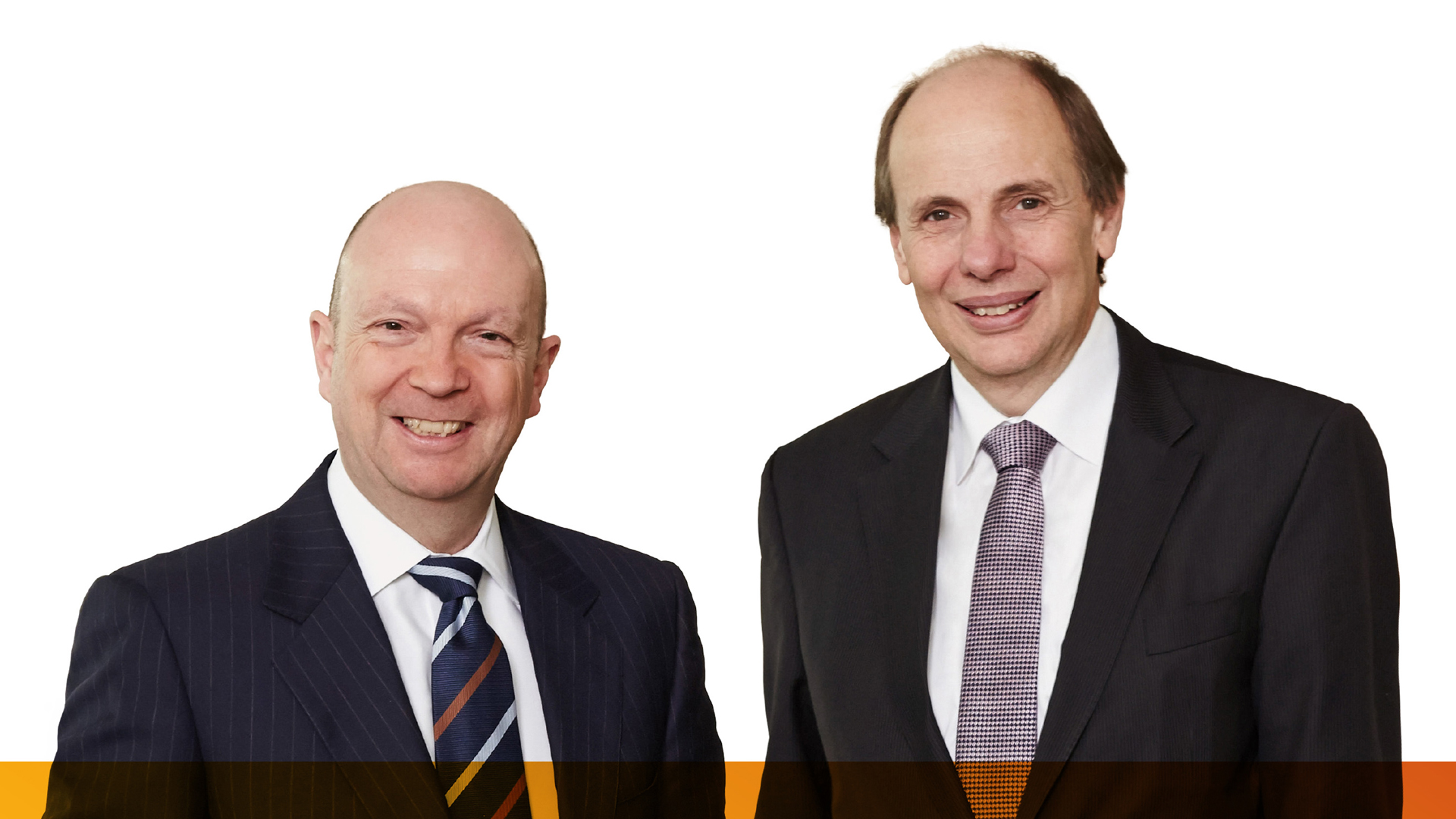 Fellow shareholder,
During the 2015 financial year, Origin made good progress on delivering against its key priorities. In the Energy Markets business, Origin delivered a 20 per cent lift in EBITDA, primarily through an increase in the natural gas contribution, combined with improved operational efficiency. During the period, Australia Pacific LNG achieved significant milestones with its LNG project nearing completion and sustained LNG production from Train 1 expected from the second quarter of the 2016 financial year and from Train 2 approximately six months later.
The Company also continued to focus on maintaining adequate liquidity and completed further funding initiatives to extend Origin's debt maturity profile and enhance liquidity.
The year in review
For the 2015 financial year, Origin announced a Statutory Loss of $658 million, primarily reflecting the impairment of the Company's investment in Contact Energy and upstream assets, the non-cash impact of the recent depreciation of the Australian dollar on the fair value of financial instruments and debt, and interest expense which would otherwise be capitalised if the Australia Pacific LNG project was held by Origin rather than via an equity accounted investment.
Underlying Profit was $682 million, a 4 per cent decrease compared to the prior year. Underlying EBITDA increased by $10 million to $2.15 billion, driven by an increased contribution from Energy Markets, offset by lower contributions from Exploration & Production, Corporate and Contact Energy.
Contact Energy, which has been presented as a discontinued operation in Origin's Financial Statements, contributed $199 million to the Statutory Loss after the impairment of Origin's investment in that company, $79 million to Underlying Profit and $487 million to Underlying EBITDA.
Group Operating Cash Flow after Tax was $1.58 billion, a 23 per cent decrease on the prior year, primarily due to higher working capital, reflecting the final carbon scheme payment, and the timing of tax instalments.
Earnings Per Share (EPS) based on Underlying Profit decreased by 5 per cent to 61.7 cents per share.
Directors have clearly articulated a continued focus on maintaining adequate liquidity, and during the year further funding initiatives were completed to extend Origin's debt maturity profile and enhance liquidity.
Origin amended its syndicated loan facilities to reduce the interest rate margin, extend the maturity and increase the limit of the facilities by $750 million to $7.4 billion.
Origin also issued €1 billion in hybrid capital securities on the Luxembourg Exchange, which were swapped into $1.4 billion.
Consistent with the Company's intention to divest assets to increase financial flexibility, Origin divested its 53.09 per cent interest in Contact Energy following the close of the 2015 financial year, receiving net cash proceeds of approximately $1.4 billion and NZ $200 million. Following the completion of this sale, Origin has $5.8 billion(1) of committed and undrawn debt facilities and cash, which is more than sufficient to fund the Company's remaining contributions to Australia Pacific LNG and other business commitments.
The Directors have carefully reviewed the carrying value of all assets, resulting in a non-cash impairment charge of $705 million. The impairment charge primarily relates to Contact Energy and the Company's upstream assets.
There is no impairment related to Australia Pacific LNG, and the economics of Origin's investment in Australia Pacific LNG remain robust.
Consistent with Origin's current dividend policy, which is to pay the greater of 50 cents per share, on an annual basis, or a minimum 60 per cent payout ratio of Underlying Profit, the Board has determined to pay an unfranked final dividend of 25 cents per share, taking the total dividend for the 2015 financial year to 50 cents per share.
The dividend will be paid on 28 September 2015 to shareholders of record on 27 August 2015 and the dividend reinvestment plan will apply to this dividend.
Board changes
There have been several changes to the Origin Board. Steven Sargent joined the Board as an Independent Non-executive Director and member of the Health, Safety and Environment, and Remuneration committees. Scott Perkins also joined the Board as an Independent Non-executive Director and member of the Audit and Remuneration committees.
Departing the Board is Sir Ralph Norris, who announced his intention to reduce his public company board commitments. Sir Ralph will not be seeking re-election at this year's Annual General Meeting and will retire prior to that date. We thank Sir Ralph for his significant contribution to Origin and wish him well for the future.
Safety and people
Safety continues to be Origin's first priority and this year we welcomed the continued improvement in safety performance, achieving Origin's lowest ever Total Recordable Injury Frequency Rate of 3.8, as we continue to strive towards our aspiration of a zero harm workplace.
We would like to acknowledge the contribution of our employees during the past 12 months and thank our people for their dedication and tireless effort.
Looking ahead
Since year end, we have seen continued volatility and a further decline in oil prices.
Notwithstanding the good progress against priorities in the 2015 financial year, as we look to the year ahead, Origin will complete its funding of the Australia Pacific LNG project, resulting in the Company reaching its peak level of debt at a time when oil prices are at lows not seen since 2009.
While changes in oil price do not have an overly material impact on Origin's current earnings, should these conditions persist for a longer period of time, earnings from Origin's investment in Australia Pacific LNG will be lower than previously estimated.
Your Board will actively and aggressively review all aspects of Origin's business, and the funding of it and will take whatever steps necessary to ensure that the Company can continue to operate effectively in a sustained period of low oil prices.
To further build resilience in Origin to periods of low oil prices, a number of initiatives have been announced to reduce operating and capital costs.
Origin, as Upstream operator for Australia Pacific LNG, has initiatives in place to reduce Australia Pacific LNG's operating and capital costs by $1 billion per annum below costs experienced during the construction phase. Of this, approximately $650 million has been achieved in the 2015 financial year with the remaining $350 million of cost reduction initiatives to be implemented by the end of the 2016 financial year.
In financial year 2016, Origin expects to reduce operating costs in the Energy Markets business by a further $65 million and capital costs by $50 million. Origin has also initiated a program to further reduce costs across the Company by $200 million a year on a sustainable basis by the 2017 financial year.
Origin has always taken a conservative position on liquidity to ensure it has access to sufficient capital to meet its obligations to fund Australia Pacific LNG and meet other commitments, even in a low oil price environment.
Completion of Australia Pacific LNG's project in the current financial year will be a major milestone in the development of your Company. Upon completion, we believe Origin is well placed to deliver increasing value for shareholders in the years ahead.
Gordon Cairns


Chairman

Grant King


Managing Director
---
---
References

As at 30 June 2015, adjusted to include net proceeds from the sale of Contact Energy. Excludes Contact Energy and bank guarantees.