Mums and dads across the country are being encouraged to foster young minds after new research, released by Origin, found that Australian children are coming up with new, creative ideas in technology, music and entertainment at least once a week.
The nationwide survey of 1,000 Australian parents commissioned to launch Origin's 2015 littleBIGidea competition, showed parents believe the younger kids are, the more creative they are. The survey revealed students in grade three are almost 70 per cent more likely come up with new ideas on a daily basis compared to any other year levels between grades three to eight.
Children born in the digital age are embracing technology, music and entertainment, with the survey highlighting that children are most interested in these topics when it comes to thinking creatively.
Former host of the ABC's 'The New Inventors' and Origin littleBIGidea ambassador, James O'Loghlin, said the touch-screen generation is naturally drawn to technology, music and entertainment.
"Children have limitless imagination, and today there are so many different ways in which they can be creative – building with blocks, drawing and playing outside, and then using a tablet to make a movie and creating their own music on a computer," O'Loghlin said.
To foster creativity and help unearth the nation's next world-changing invention, Origin is calling on budding young inventors from grades 3-8 to enter their ideas into this year's littleBIGidea competition for a chance to win an innovation trip of a lifetime to NASA's Cape Kennedy Space Center, Epcot Theme Park – Walt Disney World in Florida, USA.
The research also revealed:
88 per cent of parents believe their child demonstrates creative thinking or comes up with new ideas at least once a week, with 61 per cent claiming it's once a day
Children gradually lose their creativity as they get older. Students in grades three (69 per cent) are more likely come up with new ideas on a daily basis. This was followed by children in grades four (67 per cent), six (63 per cent), five (62 per cent), eight (52 per cent) and seven (51 per cent)
A good nights' sleep (49 per cent), positive praise (44 per cent), playing with toys such as Lego, wooden blocks or play dough (45 per cent), and interactions with family at the dinner table (43 per cent) are all effective methods in building a child's creative thinking and brain power
Learning activities (90 per cent), the people children come into contact with every day and leisure activities (both 86 per cent) have the most impact on a child's creative thinking
Children's active lives (73 per cent), genetics (61 per cent) and healthy eating (57 per cent) also play major roles in creative thinking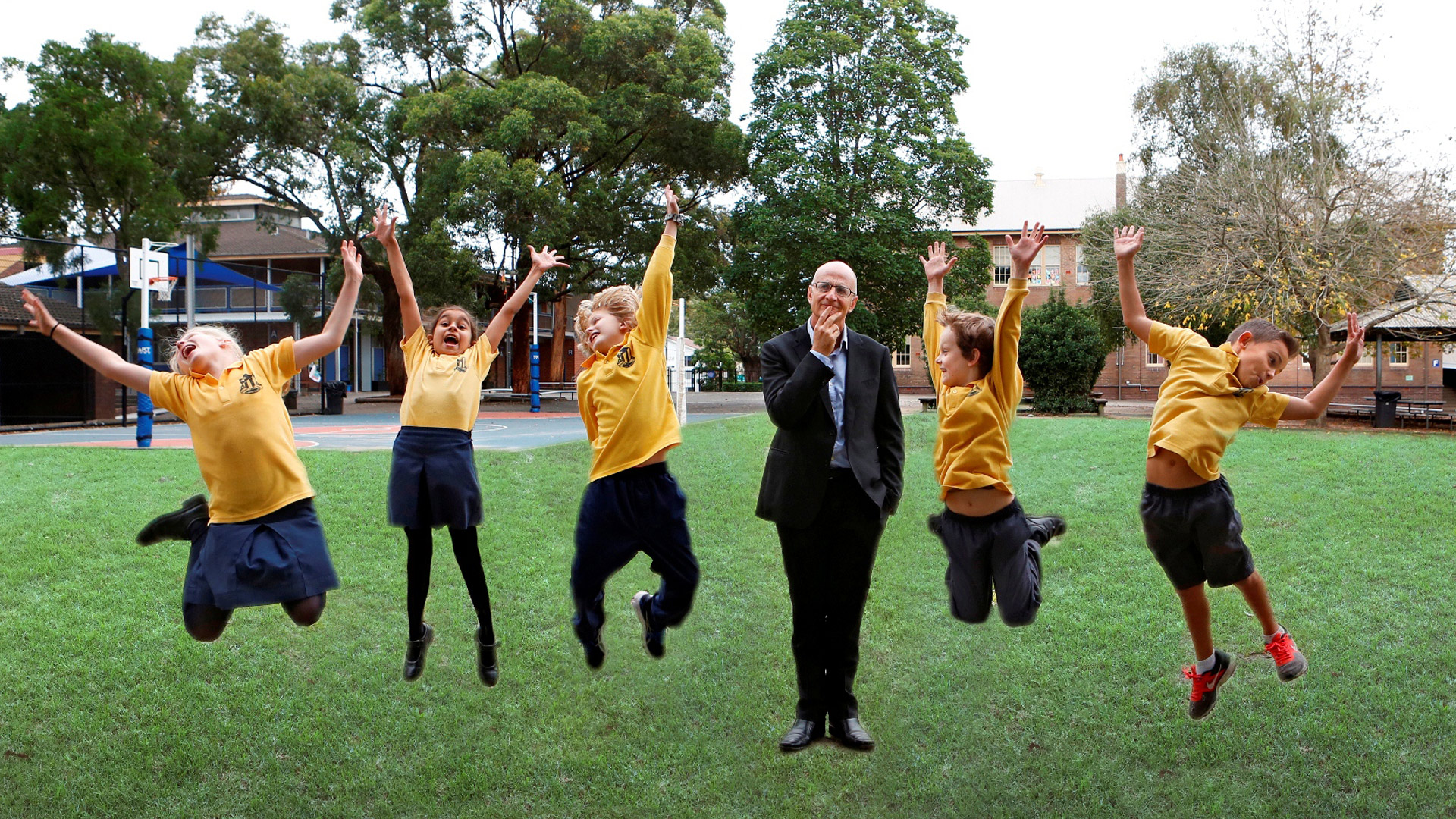 Now in its second year, Origin's littleBIGidea competition provides a platform for kids to continue Australia's rich tradition of innovation, which has seen the black box flight recorder, the bionic ear, Wi-Fi hotspots and the humble notepad, amongst others, invented and developed on these shores.
Origin Executive General Manager, Phil Craig, said the littleBIGidea competition is the perfect platform to showcase children's ideas and looks forward to seeing some creative entries.
"Last year, we saw some fantastic ideas, from germ-fighting nail polish and a solar-powered lawn mower with self-sharpening blades to a tourmaline interim power charger for smartphones. We're excited to see what this year will bring!"
littleBIGidea is part of Origin's Energy For Schools program — a free, online energy education resource for teachers and students from grades 3 to 8. This year marks the program's 12th anniversary.
Entries to Origin's littleBIGidea competition are now open. Go to www.littlebigidea.com.au for details.
Entries close at 11.59pm AEST on Friday 21 August 2015.
The nationwide survey of 1,000 Australian parents with children between grades 3 to 8 was commissioned by Origin in May 2015 through Pure Profile.
---
Contacts
Taegan Munro
External Affairs
Ph: +61 3 8665 7318
Mobile: +61 455 097 908