Christmas, the time of year filled with merriment and indulgence. It's also when we're likely to purchase more, waste more and opt for convenience.

Give these eco-friendly swaps a try and reduce your impact on mother earth without losing any of the Christmas joy.
1. Choose your tree wisely
Whether you prefer the scent of a real pine or the perfection of an artificial one, choose a sustainable option.
If you're searching for an artificial tree, opt for one that's going to last for years to avoid it ending up in landfill.
If you're a sucker for a real tree, make sure you purchase it from a Christmas tree farm with sustainable farming practices. When the Christmas dust has settled, make sure you dispose of it thoughtfully – many Christmas tree farms offer a collection service to pick up your used tree and turn it into mulch.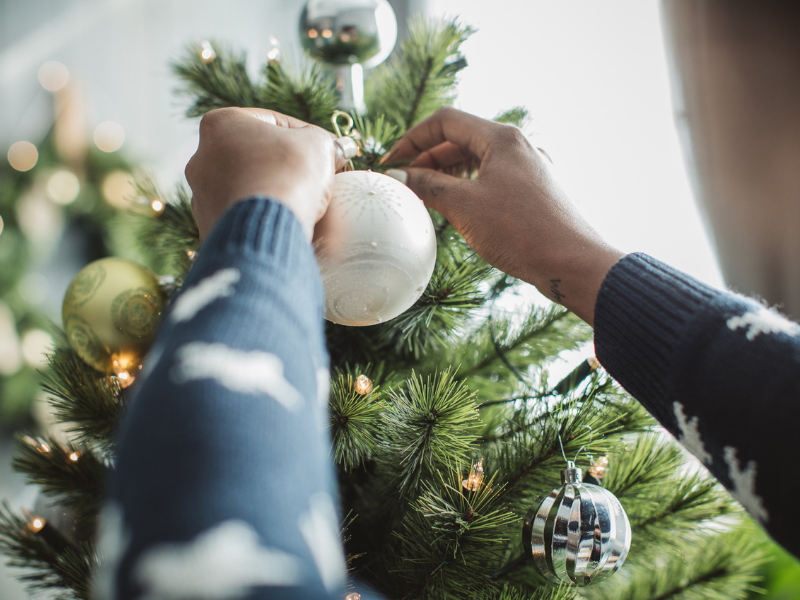 2. Decorate mindfully
Transforming hearth and home into a seasonal wonderland is a yearly joy! But instead of switching up the theme each year, curate a collection of decorations that will last a lifetime.
By choosing timeless pieces that can be reused each Christmas, you'll not only save money, you'll reduce waste – and it's also a great way to create traditions at home.
While we're on this subject: ditch the tinsel! That foiled plastic is simply no good.
3. Make a list and check it twice
Food wastage is a big problem here in Australia. Every year over 5 million tonnes of food ends up as landfill – enough to fill 9,000 Olympic sized swimming pools. The festive season can be especially troublesome, just think about how many households buy a whole leg of ham and an abundance of seafood that often can't be eaten before the new year.
To avoid ending up with spoiled food, and to reduce the strain on your wallet, make a point of planning out your meals. Checking your pantry for staple items that may already be in there and write yourself a shopping list with the exact amount you'll need to feed your guests. This will help you shop mindfully and minimise your impact.
4. Snail mail is so last Christmas
We know that receiving a handwritten card has a certain charm about it, but nowadays there are so many fantastic options for sending e-cards.
Swap out paper cards, save the stamps and send out a batch of digital cards this Christmas. There's no waiting or wondering if the cards have been lost and there are even websites that let you add in your own photos. For a heartfelt touch, add in some old Christmas photos of you and the fam.
5. Harness the sunshine
In Australia we're blessed with warm summery Christmas Days, so take advantage of all that sunshine!
Harness those beautiful Aussie rays by choosing solar lights for your patio area and fairy lights. Going solar is a great way to put less strain on the electricity grid, reduce energy and save a few dollars over the holidays.
If you're keen to kick things up a notch, consider whether solar panels would suit your household in preparation for next Christmas.
6. Gift responsibly
It's no secret that gift-giving can take up a significant chunk of the Christmas budget. With research showing that a staggering $400 million dollars was spent on unwanted gifts in Aussie Christmas' past, being thoughtful and responsible with the gifts you buy might be the single most impactful step you can take towards a sustainable Christmas.

Rather than rolling the dice on gift, ask friends and family members for a wish list. This is a sure-fire way to make sure they'll love your gift and a crafty way to set a budget on giving.
When buying, try to shop local to reduce your carbon footprint and help support small businesses that have had it tough in 2020.

If the person you're buying for doesn't seem fussed on material items, consider donating to a cause or charity in their honour and double the good!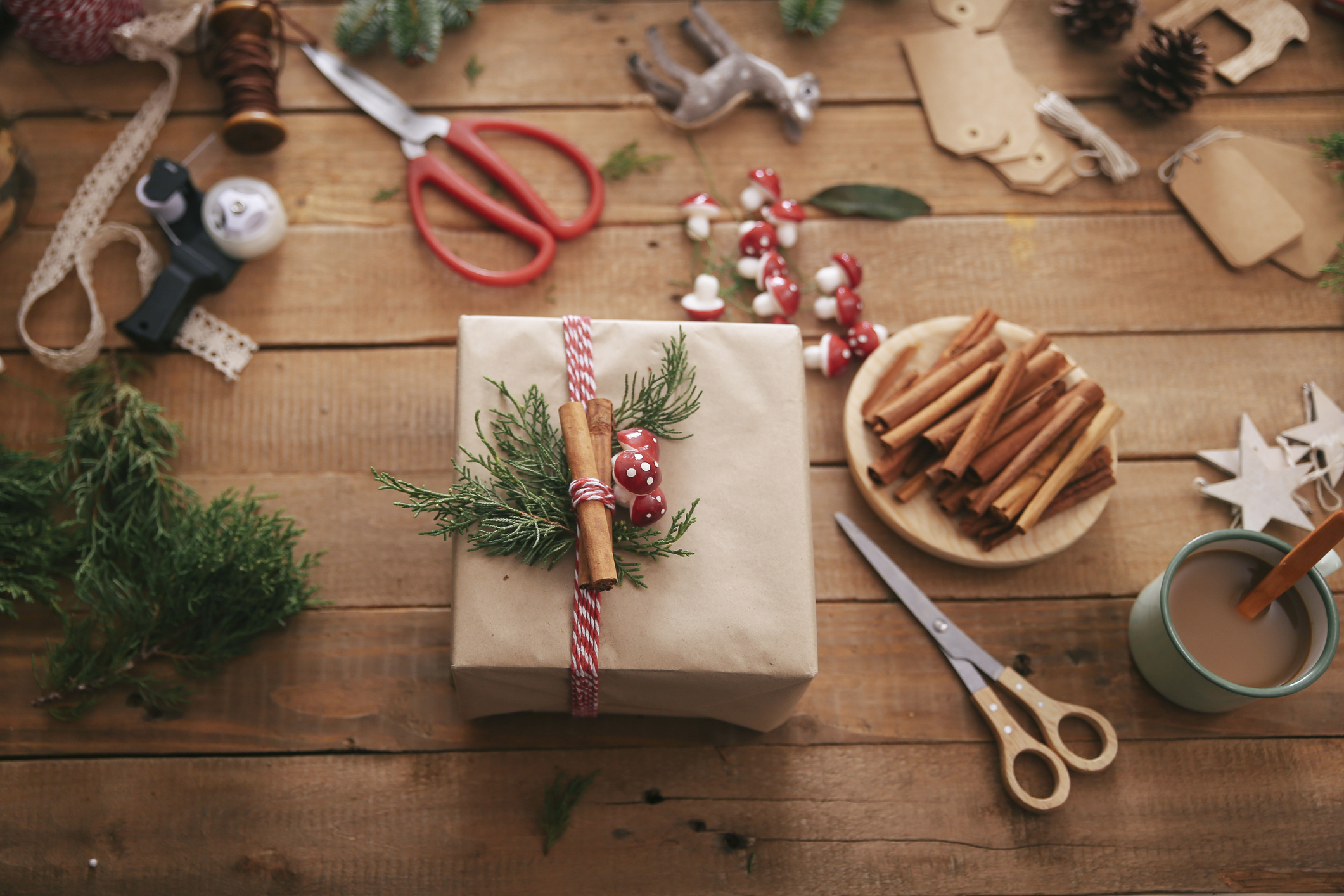 7. Be savvy with your wrapping
When it comes to wrapping presents, there are a bunch of eco-friendly options available. If you haven't saved up gift bags to reuse during the year, traditional brown paper always looks charming under the tree. Kraft paper is easy to dress up with beautiful ribbon or twine, or fold in native leaves or pieces of spruce.

For an out-of-the-box option, wrap gifts in a fabric scarf or tea towel – two gifts for the one person!
If you just can't go past classic wrapping paper, choose options that are free from foil or glitter as they can't be recycled.
8. Ditch single-use cutlery and plates
After a day, or night, of cooking it can be tempting to choose single-use tableware. The trouble is, it's all going to end up in the bin.
Rather than going for plastic or paper plates, invest in a festive dining set and recruit the family to help with clean-up duties after lunch. Most of us don't mind chipping in to help tidy up on Christmas day – most of the time you can do it with a cold drink in hand and a laugh along the way.