Gifts made from scratch and given with love are a great way to save a few dollars during the festive season. Sprinkle a little extra joy this Christmas with these unique DIYs.
1. Mason jar iced chocolate mix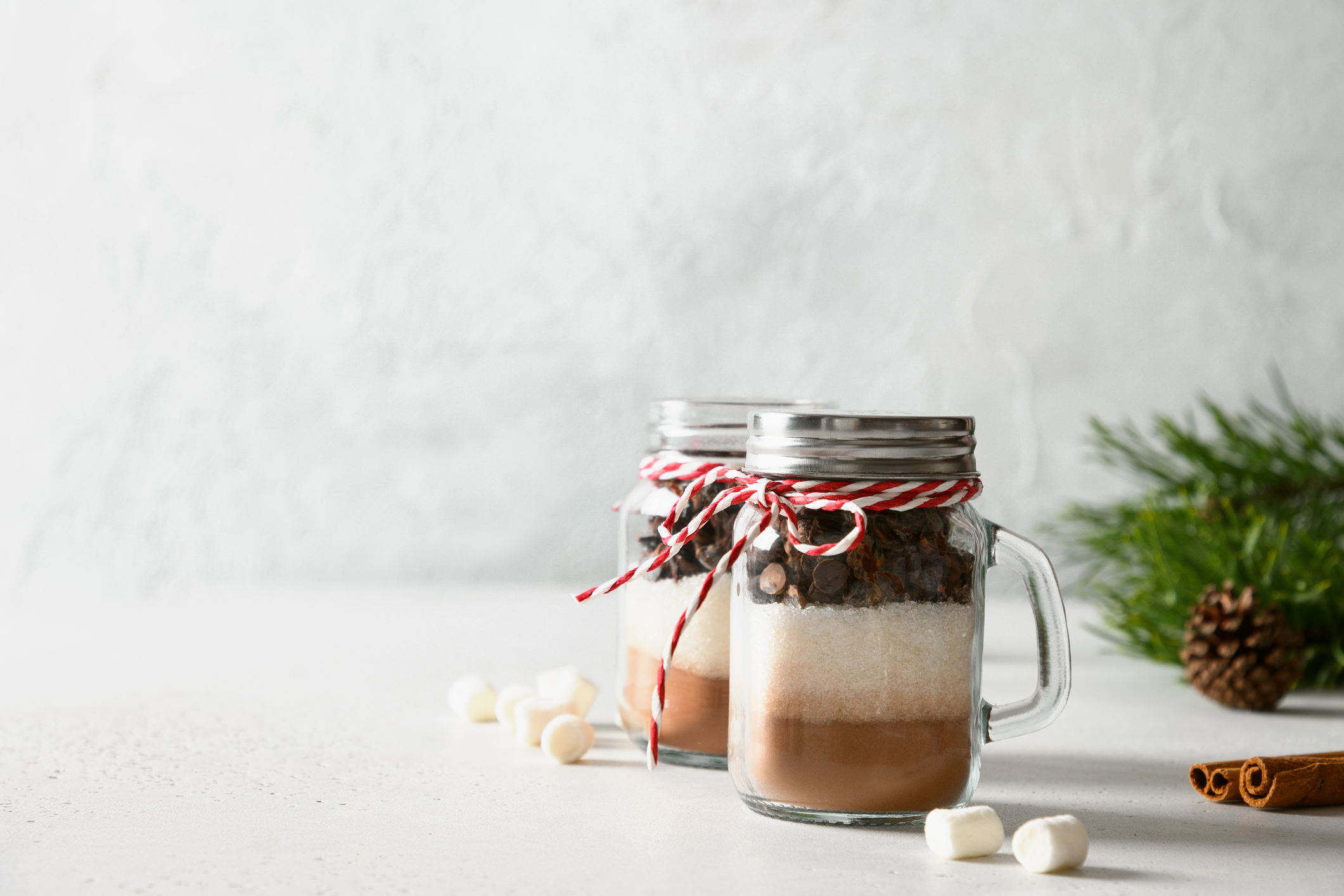 We might not be blessed with a white Christmas here in Australia, but there's nothing like the smooth goodness of chocolate to get you into a festive mood.
Take your lead from the Aussie summer and swap out the traditional hot chocolate for an iced-chocolate treat this year. This gift only requires chocolate mix, a small package of chocolate sauce, marshmallows and a mason jar. Simply layer the ingredients in the jar, add some twine or ribbon, a personalised label and decorative spoon.
Tip: Want to add a little something extra? Pair this mix with a cute set of mugs and some colourful socks for the perfect Christmas Eve pack.
2. Peppermint sugar scrub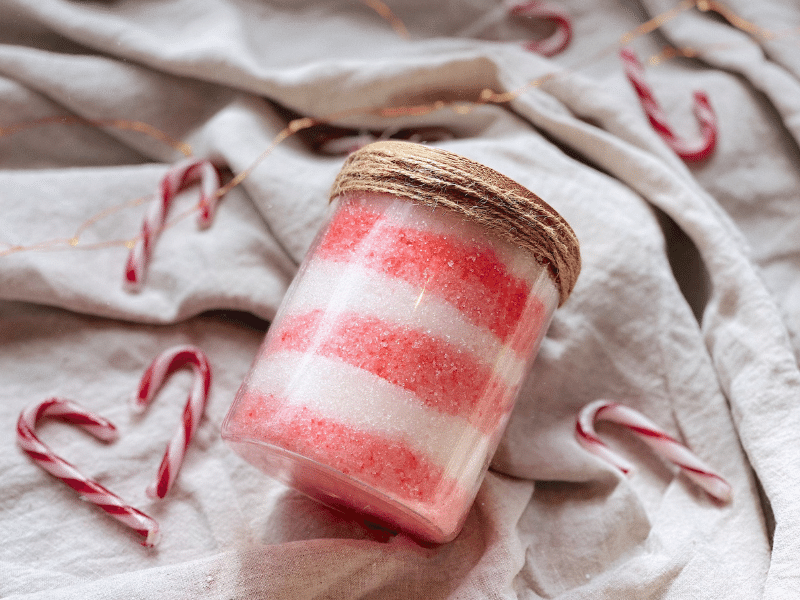 A candy-cane scented sugar scrub? Yes please!
Create this holiday scented scrub by combining sugar, coconut oil and peppermint essential oil. All that's left to do once you've whipped up this easy DIY is to bottle it in a decorative jar, add ribbon and a label.
Tip: For a festive touch, tie some candy canes to the side of the jar.
3. DIY cookies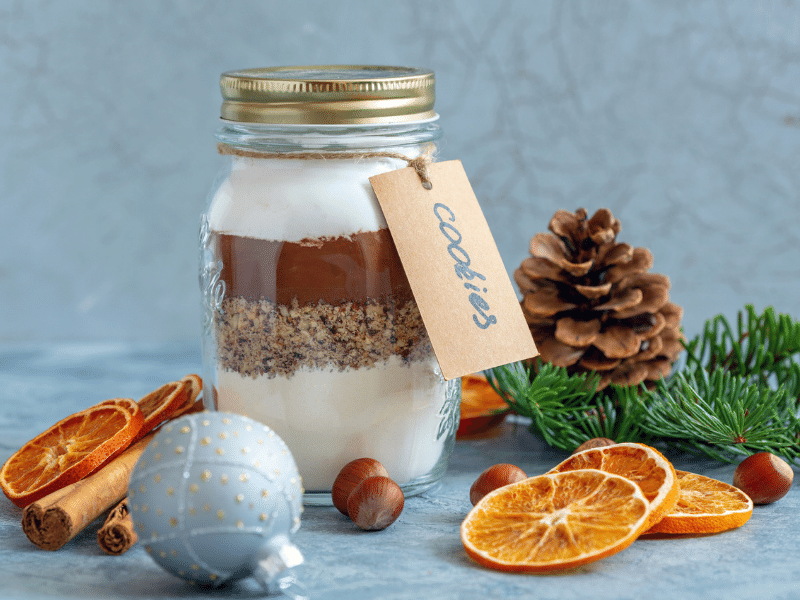 Give the gift of baking with a DIY cookie mix jar. Grab a decorative Mason jar and layer in the ingredients for the cookie mix of your choosing. Some classics include choc chip, oatmeal and raisin or snickerdoodles.
Once you've layered all the ingredients, decorate the jar with twine, ribbon or pop a square of hessian over the top. The final touch is to write out the recipe method on a card and attach it to the lid.
Tip: Tie a set of measuring spoons and some cookie cutters to the top of your jar for some added fun!
4. Succulent planter bowl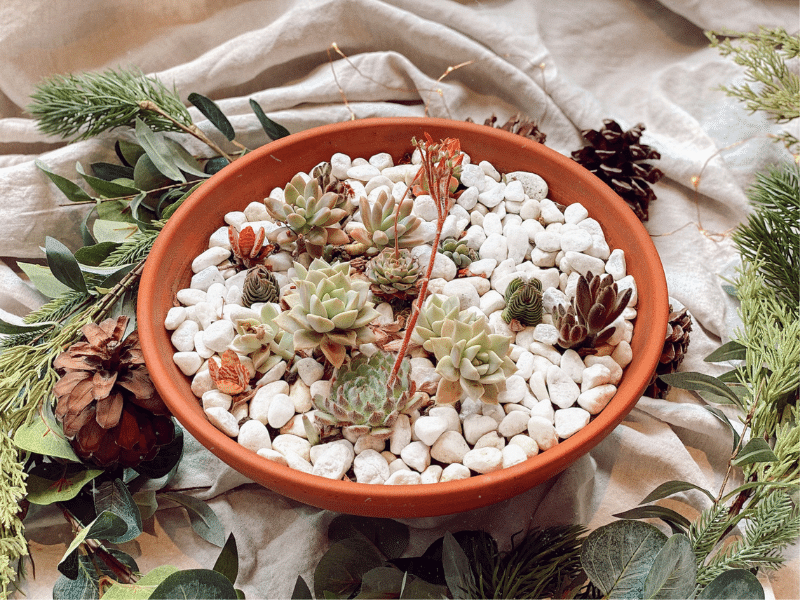 For the plant-lover in your life, a succulent planter bowl is sure to cement your place in their heart.
All you'll need for this project is a shallow planter bowl or pot, potting mix (a succulent mix is best), decorative pebbles and a handful of different succulents. If you want to go further and really personalise this gift, you could even paint the planter with the colour or pattern of your choice.

Tip: You can often find succulent cuttings on places like Marketplace or Gumtree for a fraction of the price that you'd pay at a nursery. To save on planter bowls, scour your local op shop for cute coloured bowls or patterned pots.
5. Coffee scrub
Buying for a coffee lover? This invigorating coffee scrub is sure to start their mornings off right.
Best of all, you'll just need a few pantry staples to create it. Once you've whipped up the scrub, it's time to pop it into a nice jar and add a few finishing touches like ribbon and a personalised label.
Tip: Add a spoon or scoop to the top of the jar for easy application.
6. Infused olive oil
Infused oils are a great gift for the avid home cooks in your circle.
Gather up some decorative bottles, quality olive oil and your favourite fragrant herbs. Classic flavours include rosemary, basil, chilli and lemon, but there are plenty of recipes online that will help provide endless inspiration when it comes to flavour combinations.
Be sure to follow recipes closely to reduce any risk of contamination and maintain food safety.
Tip: Consider pairing the oils with a fun apron or a cookbook.
7. Iced Christmas cookies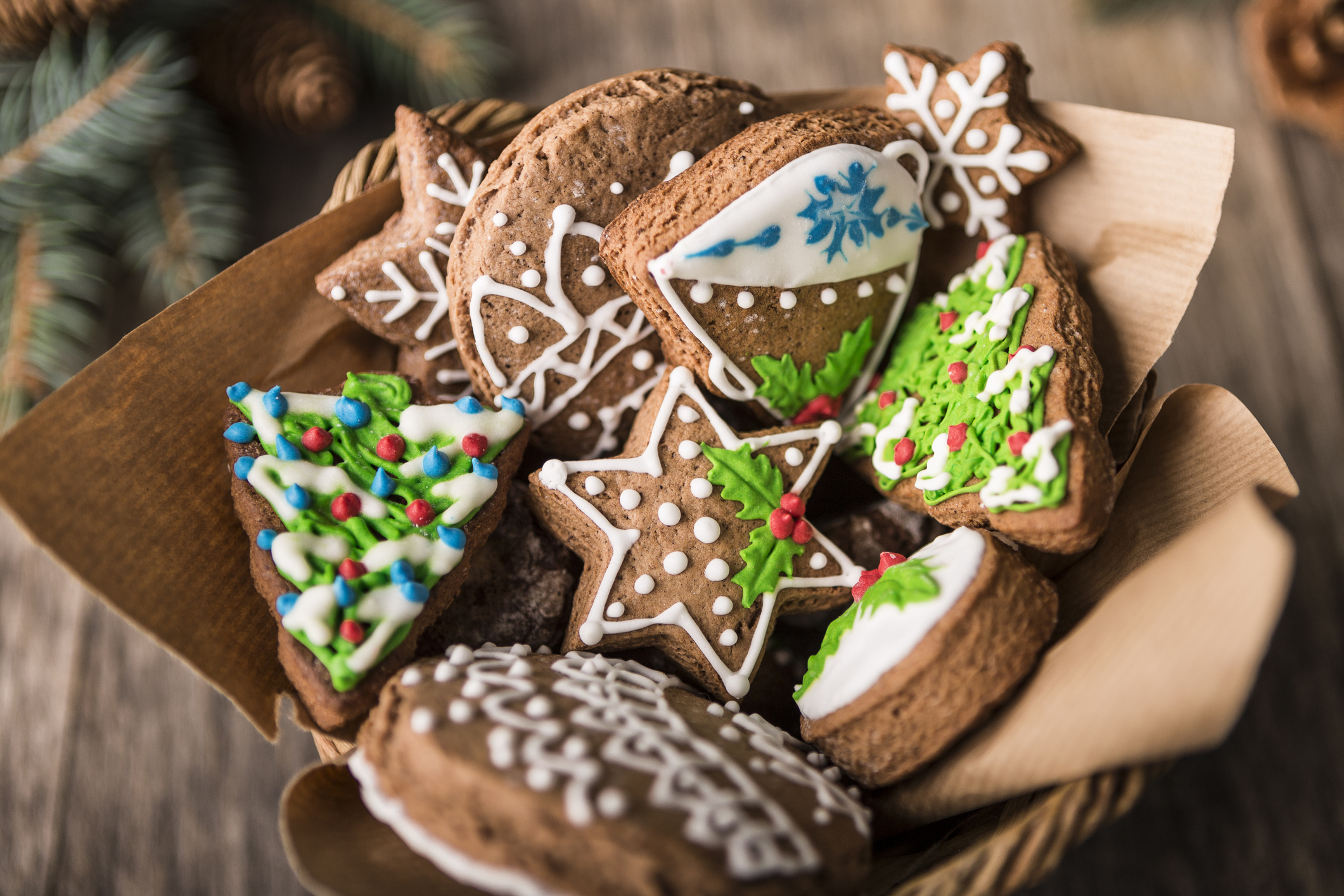 Who doesn't love a festive cookie? Whether you choose a classic sugar cookie or a more traditional gingerbread recipe, gifting a batch of homemade cookies is always a hit.
Up the wow factor by icing your treats and decorating them with sprinkles, sugar glitter, cachous or candy. You can pick up decorative cookie tins at most bargain stores around the holiday season too.
Tip: If you're looking for an eye-catching alternative, stained glass cookies make a truly beautiful gift.
8. Peppermint bark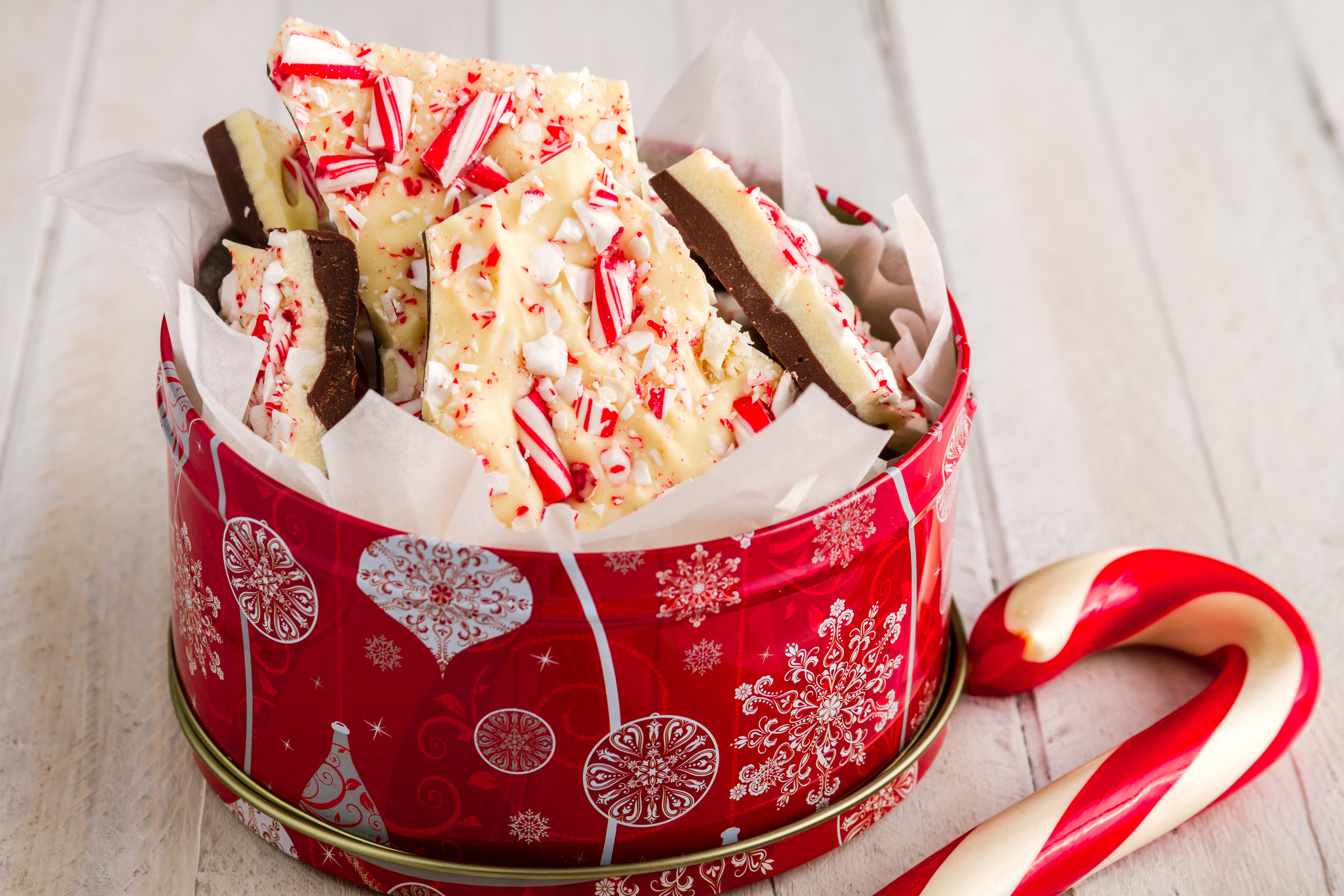 Peppermint bark is a festive treat that's super easy to make! Grab a couple of blocks of good quality white chocolate and melt them down. Pour onto sheet pans lined with baking paper and sprinkle crumbled candy canes over the top. Refrigerate, crack into shards and pop it into a festive tin or jar. Finish off with some twine and a card – you're all set!
Tip: You can balance out the sweetness of the white chocolate by first putting down a layer of milk or dark chocolate, allowing it to harden and then pouring over a layer of white chocolate.
---
Whatever you choose to give this Christmas, it's the thought that counts.