At Origin, we're investing in the next generation of Aboriginal and Torres Strait Islander leaders creating an exciting pipeline of STEM professionals.
Origin is working with CareerTrackers to invest in the next generation of Aboriginal and Torres Strait Islander leaders and helping to create an exciting pipeline of future science, technology, engineering and maths (STEM) professionals.
CareerTrackers aims to create pathways and support systems for young Indigenous adults to graduate from University with industry experience and bright professional futures. Origin first partnered with CareerTrackers in 2014, and is a member of the 10×10 program, providing internships for at least 10 students each year for 10 years.
Origin's internship program incorporates professional and leadership development, along with volunteering opportunities, to help create long-term partnerships where the interns are supported by their mentors for multiple years, throughout their degree and beyond where possible.
Completing an internship at Origin allowed CareerTracker Alumni Keziah Alimpulos (Kez), second year People & Culture graduate, the opportunity to gain an inside look into the energy industry before successfully applying to join the Origin Graduate program.
Kez's role supports Origin's Indigenous Recruitment strategy. A proud Yidinji/Ngadjon woman on her grandfather's side, and proud Kalkadoon/Wakka Wakka woman on her grandmothers' side, Kez appreciates that she can bring her whole self to work each day.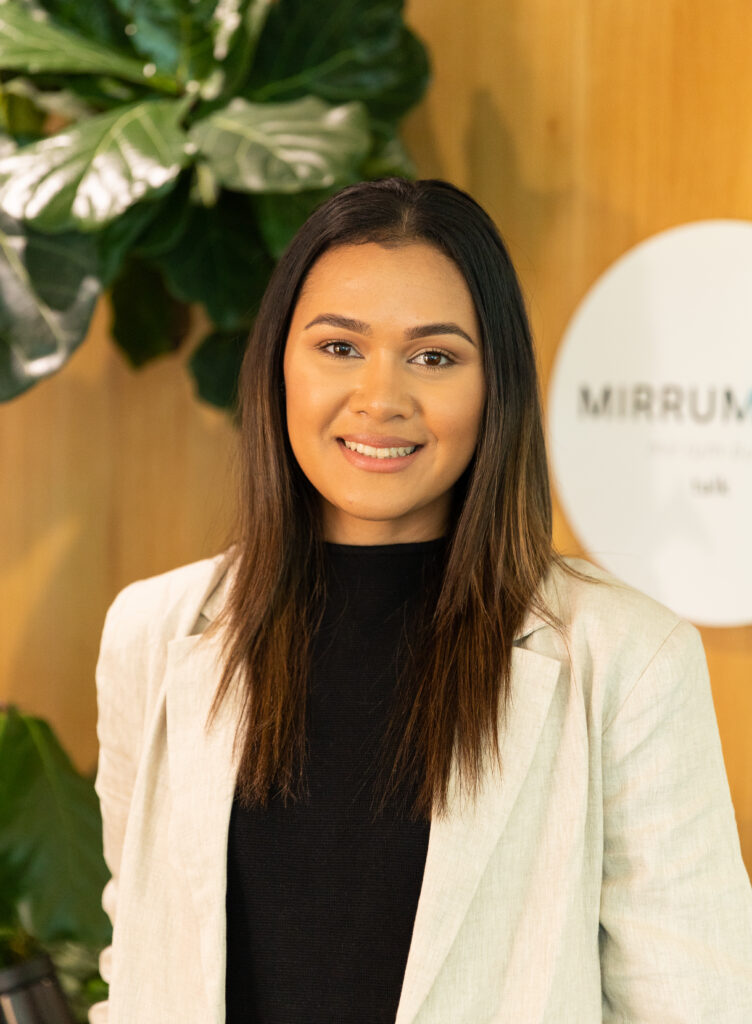 "I love that I am able to embrace and celebrate my culture with all of my colleagues at Origin. The culturally safe and inclusive culture is what makes Origin a great a place to work," Kez says. Kez truly believes in the quote "You can't be, what you can't see".
As the first in her family to attend University and go on to work in corporate Australia, she wasn't sure how she could be successful in an environment that was so foreign. Having the opportunity to be part of the Indigenous internship program that Origin offers each year, gave Kez the opportunity to see what was possible.
Kez hopes to use her experience to inspire other young Indigenous Australians on their career journey and to be a role model for future generations to come. "I'm thankful I am able to bring a different perspective to the table to create a culturally safe workplace and be able to get involved with the work Origin is doing to support Indigenous Australians," Kez said.
The Origin Energy Foundation has supported the expansion of CareerTracker operations with a series of grants since 2015. Head of the Foundation, Sean Barrett said it's rewarding to highlight the power of education to change lives for the better.
"Giving tertiary qualified Indigenous people the opportunity to enter leadership roles in industry and community, challenging the prevailing negative discourse and allowing a celebration of Indigenous success that can inspire young people who are too often held back by low expectations is one of the things that makes the Origin/CareerTrackers partnership so successful" he said.