The return of students to face-to-face learning is something many students have been waiting for after two years of interrupted education. But the excitement of the new 2022 school year is mixed with trepidation as kids head back into the classroom this week, welcomed by teachers in face masks. However, for parents, real concerns have also been mounting for falling education standards across the country.
According to new research from the Origin Energy Foundation, nearly 80% of parents were concerned about their children's education progress as a result of the past 18 months.
Samantha Stevens, Origin Energy Foundation said, "The pandemic has really brought education concerns to the fore and compounded the existing education issues in this country, but parents aren't sure what to do about it.
"In addition to the interruptions caused by lockdowns and home schooling, underlying issues – like inequality of education for First Nations students and for kids in some regional and rural locations – have been worsened by the pandemic. "
"65% of Australians believe that students would have a lot of catching up to do on their education as a result of the pandemic and that they will need greater emotional and psychological support in the years to come," Ms Stevens said.
"Interestingly when it comes to taking action, more than a quarter of parents had done nothing, or did not plan on doing anything about their concerns. "
According to the Origin Energy Foundation's Good Education Report, parents of school-aged children had noted changes to their children's engagement and behaviour and wellbeing.
"As we embark on the third year of the pandemic, parents are wary of a potential return to remote learning, particularly those in Victoria and NSW," Ms Stevens added.
While 61% of Australians felt that online learning had an important role to play in the education system going forward, many Australians believed that online learning could increase barriers to education for students without access to technology (72%) and that the quality of online education can never match that of in-person education (65%).
In addition, 58% of parents agreed that their children were less engaged with school when it was taught online and 46% agreed that they noticed a decline in their children's social skills. Some parents also noted a decline in their children's academic performance (37%).
As a result of their concerns, the top actions that parents said they had done or would do were to arrange more extra-curricular activities for their children (34%) and speak to a teacher (29%).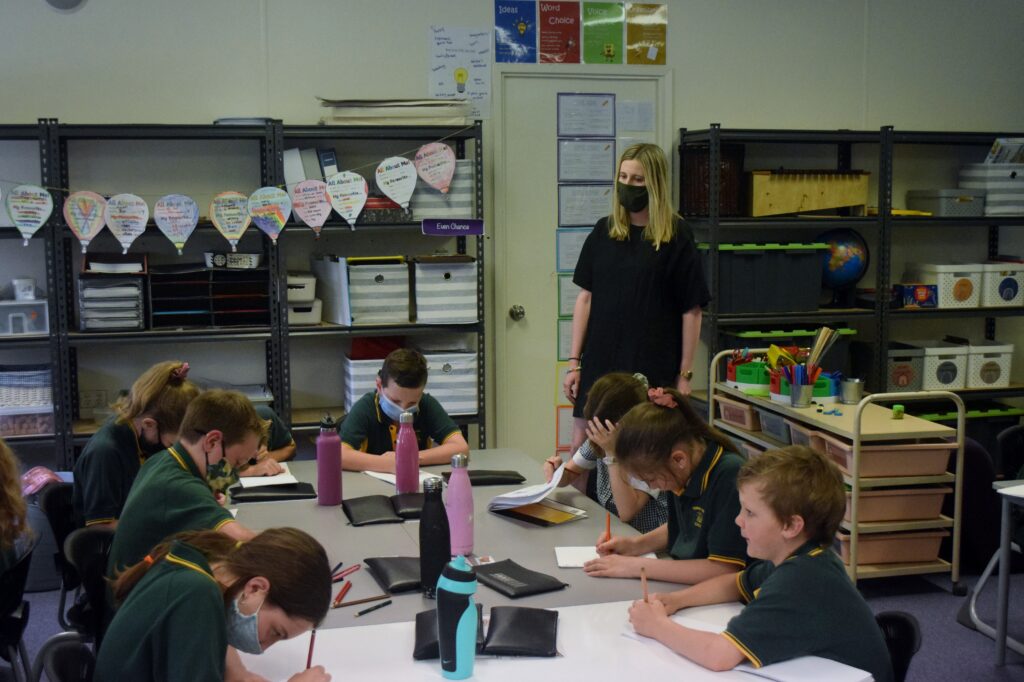 While in general, Australians are highly in favour of tutoring, with 83% agreeing it is important for students who are struggling with their subjects, almost two thirds of parents said they had never used a tutor or were unsure if they had, and only 10% were currently using one.
"Tutoring is a great way to bridge the gap caused by pandemic-induced disruptions to education, but it can also address the latent under performance in the system highlighted by Australia's performance in international league tables," Ms Stevens said.
The Origin Energy Foundation recently funded The Smith Family's Catch-up Learning program pilot which involved children participating in one-on-one tutoring online with a qualified teacher up to three times per week. After 20 weeks, 86% of students made above-expected progress in either literacy or numeracy. Two in five achieved above expected progress in both subjects. Six in ten students completed the program having attained literacy levels equivalent to or stronger than their year level peers.
"Some of the children in The Smith Family Catch-up Learning program were up to three years behind in maths. That was not a result of the pandemic; that was a pre-existing symptom. The disruptions caused by the pandemic are only making existing issues worse," Ms Stevens added.
With the challenges of the past two years far from over, parents, however, are trying to remain optimistic for the year ahead.
The chance to socialise with other students was by far the biggest regret parents had for their children over pandemic restrictions (70%), and this was reflected by being one of the things parents were most excited about for their children in 2022 (48%), along with the ability to get their kids back into a routine (53%).
The Origin Energy Foundation, Origin's philanthropic foundation, supports programs that use education as a pathway to a brighter future.