Origin Energy and Everyday Rewards have teamed up to launch an Australian-first co-branded energy plan that rewards customers with Everyday Rewards points for the energy they use in their home.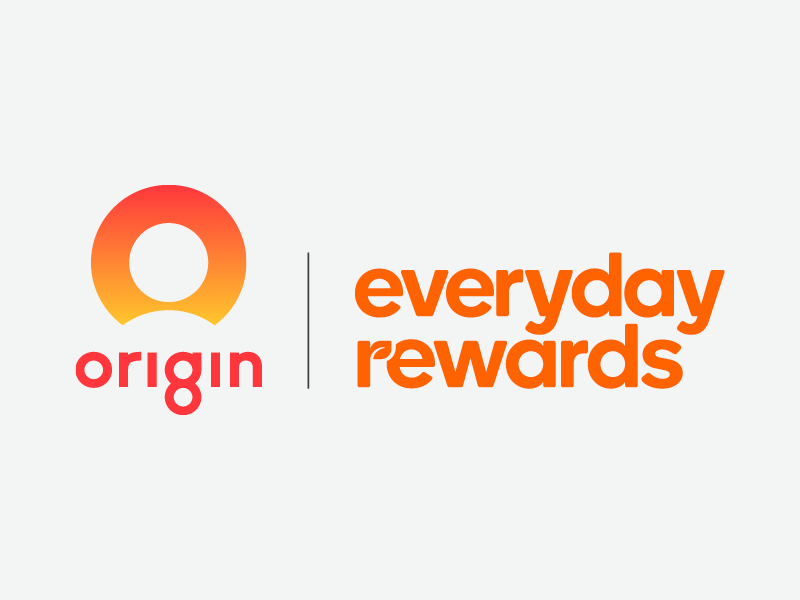 What are your daily essentials? It might be that first sip of coffee from your favourite barista or a sweaty run at the local track. Is it your 3pm chocolate treat or your after-dinner fruit and cheese platter?
While the answers look different for everyone, there are some essentials that are common for all Australians.
There's shopping for essentials like filling the Esky for a summer barbecue, putting fuel in the car for a long drive and doing the weekly grocery shop at Woolworths. And then there's paying for the essentials that power our lives, like electricity, gas and other utilities.
That's why in an Australian first, Everyday Rewards and Origin have teamed up to bring you the Origin Everyday Rewards energy plan.
Here are three reasons why signing up is a no-brainer.
1. Guaranteed great rates for 12 months
We know that energy can be hard to understand at times, so we're always looking for ways to make it easier for you.
With the Origin Everyday Rewards energy plan, customers who sign up can lock in guaranteed great rates for 12 months – which means there are no changes to your rates during the energy-plan period.
To lock in rewarding rates, visit Compare plans and have your Everyday Rewards membership on hand when you sign up. It's super simple and takes less than five minutes.
2. Boost your Everyday Rewards points
Let's face it: we use energy every day, so why not be rewarded for it?
Boost your Everyday Rewards points, just for using your energy!
Your energy will work even harder for you with bonus 10,000 Everyday Rewards points when you sign up for electricity and natural gas – 5,000 points for each fuel. Plus, for every dollar (incl. GST) you're charged on your usage and supply, you'll collect one Everyday Rewards point.
You can choose to get $10 off a future shop across Woolworths, Big W, BWS and Caltex Woolworths each time you reach 2000 Everyday Rewards points.
3. Do right by the planet
Your energy won't just be working harder for you – like the icing on top of your energy-plan cake, you'll also receive 25% GreenPower.
When you sign up to our plan, you'll pay no extra for 25% GreenPower. This means that for 25% of your electricity usage, the equivalent amount of electricity from certified renewable sources will be added to the grid. You get to help the planet while helping your Everyday Rewards points total.
It's a no-brainer!
Get your energy working harder for you with a little extra Everyday Rewards points, a little extra GreenPower and a whole lot of good energy.