This year, we shared the stories of some of our most passionate people in our Sustainability Report and Shareholder Review, and asked what 'good energy' meant to them.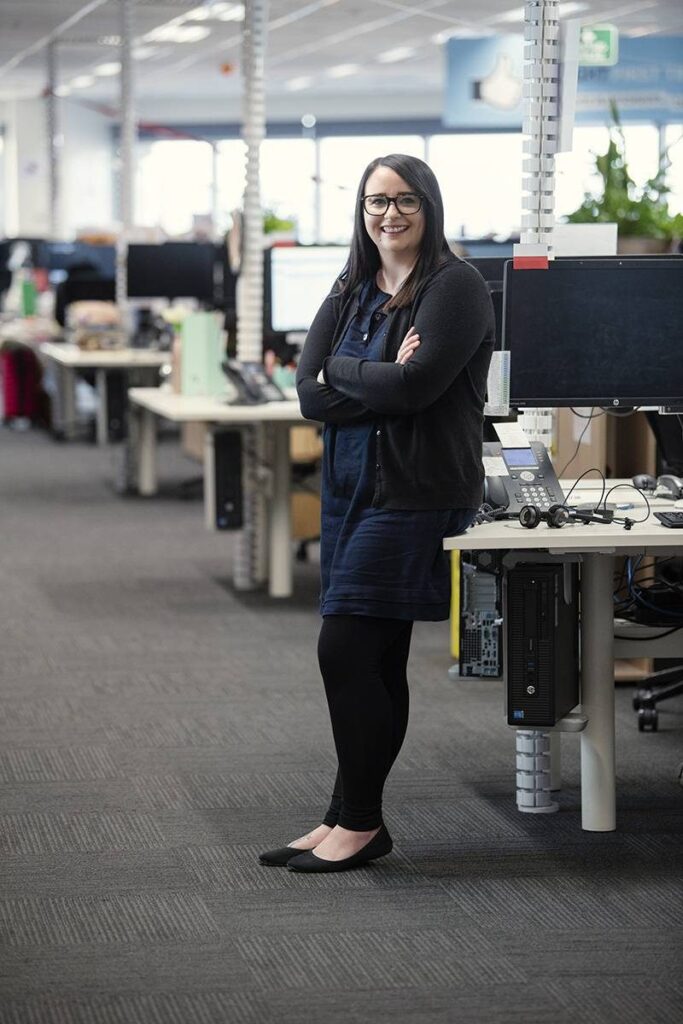 If you need a problem solved relating to your Origin service, chances are you'll be welcomed by the friendly voice of Renee Hill.
Renee is a senior consultant at our Adelaide Customer Contact Centre, where she assists customers with any issues they may be having regarding their service.
Renee has worked at Origin for just over seven years and works in a team of around 10 people who handle customer enquiries from start to finish. The team focuses on providing exceptional service and reducing effort on the part of the customer. If they cannot resolve an issue during the initial call, they will investigate further and contact the customer when they have a solution.
Renee helps answer a range of customer enquiries, from providing support and assistance during the solar installation process, to discussing energy saving tips and ways in which customers can reduce their carbon footprint.
"The most important attributes you need in this job are to actively listen, be genuine, upfront and honest, while showing empathy and compassion," said Renee.
"Good energy is a happy customer. Our customers are at the forefront of everything we do. We're not just looking to provide them with the best solution, but also ensuring that we communicate with them in an efficient and friendly manner.
"How do I provide good energy? By taking ownership of every customer interaction and consistently striving to go above and beyond," said Renee.