Getting started with solar
It may seem like there's a lot involved in buying a solar system. Understanding what you need and how it will all work together can feel like a challenge! We have a decade of experience of selling and installing solar systems in Australia so we know how the pieces fit. We're here to guide you through.
Our three main package options have been designed to work with different households' energy needs in the most efficient and economic way possible.  All equipment we supply comes with manufacturer's warranties, and we've got great options to help you keep your system in peak condition.
To get started on your solar energy journey, you'll need solar panels and an inverter. The solar panel collects the energy, and the inverter puts it in a form which can be used in your home.
Ready-to-go solar packages
Advantage
Our no-fuss solution for those who are new to the solar game and want a system that just works.
From $3,545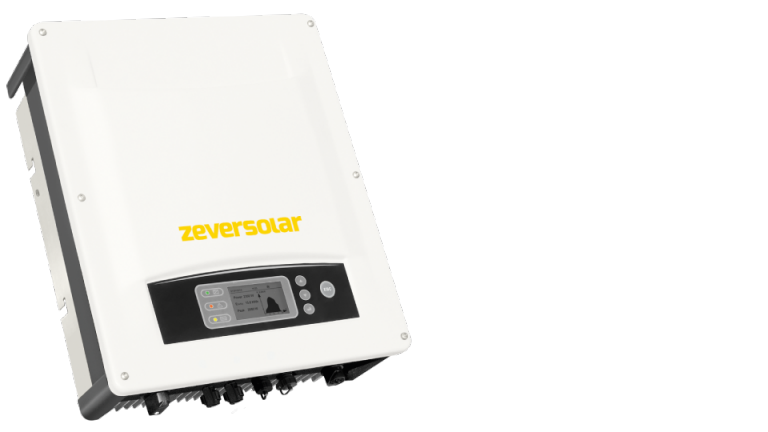 Zeversolar inverter
5-year parts and labour manufacturer's warranty
Compact design for outdoor use
Extremely quiet with higher power yield
Trina 290W solar panels
Industry-leading conversion efficiency
Excellent performance in weak light conditions
10-Year material and workmanship warranty and 25-year power output warranty
More information on solar panels




Your solar questions answered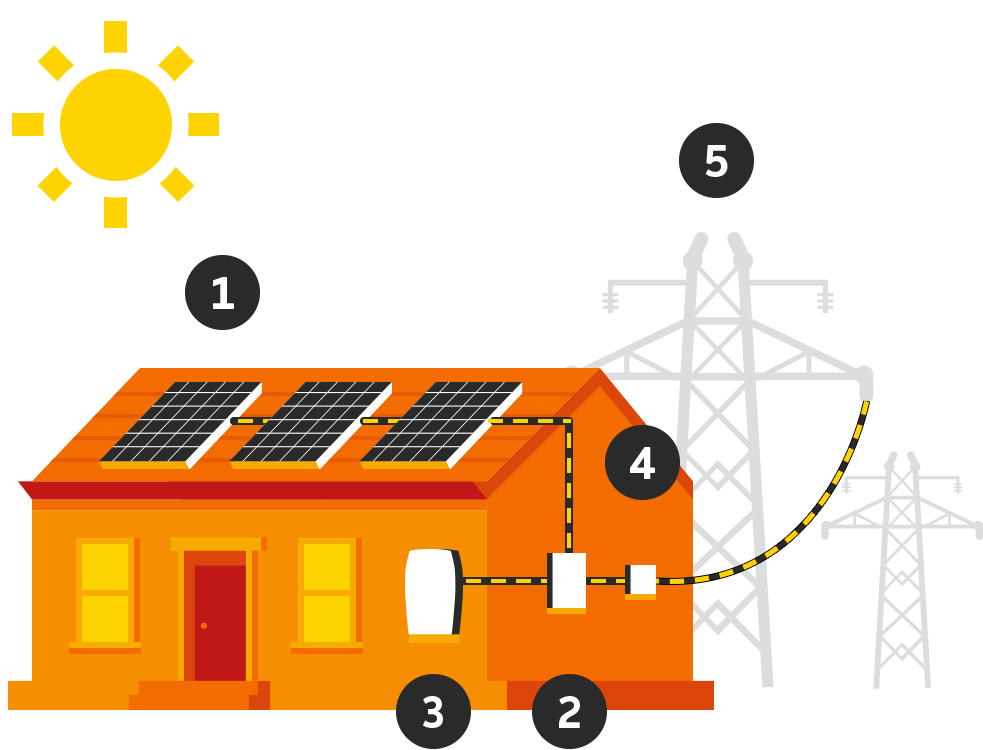 1. Solar panels
Solar panels capture sunlight and convert it into DC (Direct Current).
2. Solar inverter
A solar inverter then converts DC into AC (Alternate Current) - which then powers your home in real-time.
3. Solar battery 
If you install a solar battery, excess energy is stored here (rather than pushing out to the grid).
4. Digital meter
Your energy use and habits are easily tracked with a digital meter.
5. Power grid
Any excess energy is pushed out to the grid. It's measured and your feed-in tariff is calcualted and credited your account. You can also (automatically) draw energy from the grid when you need it.
Getting solar energy for your home is an investment for the long term, but that doesn't mean you have to empty your wallet.
While you can pay upfront (but never before the system is installed), we've also got options for those who would like to pay over 24 months. 
attach_money
Pay upfront
But not until your system is installed. Once it is - make one simple payment. By credit card, BPAY or direct deposit.
date_range
24-month interest-free payment plan*
There's a $0 deposit. You simply pay 24 monthly interest-free installments - by Visa, MasterCard, bank account or BPay.
*Our payment plan requires $0 deposit and the remainder total cost paid over 24 months via equal monthly installments on your credit card. Not available in all areas. Price for a standard installation on a tin roof single-storey house in Zone 3 and within 50 km of state GPO or an installer location (except in Canberra and Townsville where additional charges apply). All prices include GST and small-scale technology certificates (STCs). The system purchased must be eligible for STCs and you must assign the rights to the STCs to us.
Additional meter changeover/installation fees charged by your distributor may apply. Prices subject to change without notice. Limit of one system per address per 6-month period unless we agree otherwise. For installation timeframes and full terms, ask us when you call.
You need reliable power, come rain or shine.
Given most Australians enjoy an abundance of sunshine throughout the year, we're blessed with perfect conditions for solar as an energy source.
Of course there are times - including at night - when the sun isn't always shining and your system can't generate electricity. Enter our solar battery solutions. These batteries store the energy you generate during sunny periods so you can use it at night or on gloomy days.
Welcome to the future.
Find out more about solar battery storage
Contract information for our solar products and services
Speak to a solar expert
A solar expert will call you with a personalised quote