Forgot the email address you use to log in to My Account?
It's the address we use to email you. 
It's easy to change your email address. All you need is your account number, your date of birth and a phone number.
Where to find your account number
Already an Origin customer? Your 12 digit account number can be found in the top right of your bill.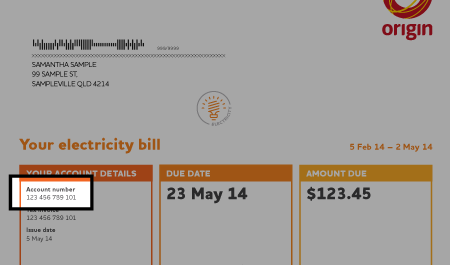 New to Origin? Your 12 digit number can be found in the 'Details' section of 'Your Agreement'