The ability to store solar power is here, and it's available for your house.
Getting one of our solar battery solutions will mean you can maximise the value of your solar system - now, and in the future. A solar battery solution gives you the power to harness the sun's energy during the day and store excess energy for use when the sun goes down.
We have two different kinds of solar battery solutions available to customers: the Tesla Powerwall 2 and the LG Chem RESU.
For new or existing solar systems
The Tesla Powerwall 2 can be added to an existing solar system or be included with your new solar system installation.
It's available for light commercial or residential use and you can use its app to track your storage and monitor your energy use.
The cost of the Powerwall 2 is from $12,749 for a standard retrofit installation or $16,844 as part of an Origin Solar PV system purchase.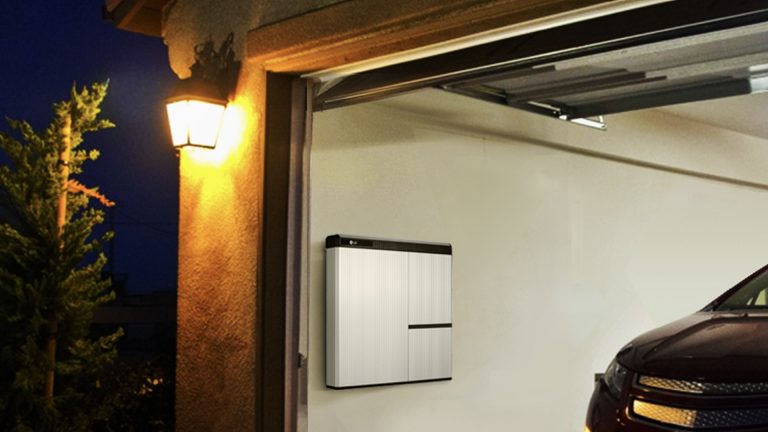 Available as a bundle with an Origin Solar PV system
If you've been waiting for battery storage to go solar - the time has come. The LG Chem RESU battery comes as part of an integrated solar and battery storage system - so right from the start you'll be able to store your excess solar energy for use at night, during peak periods, or if ever you have a black out.
The cost of having our Solar PV system with LG Chem RESU battery fully installed and configured starts at $12,995.
Want to know more? Speak to an expert between 8 am and 6 pm Monday to Friday.