Let's make this quick - you can register in minutes.
Step 1. What's your account number?
Got a bill? Look in the 'Your Account Details' section.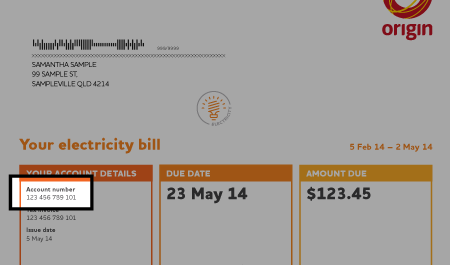 No bill? Look in the 'Your contact & supply details' section of your contract.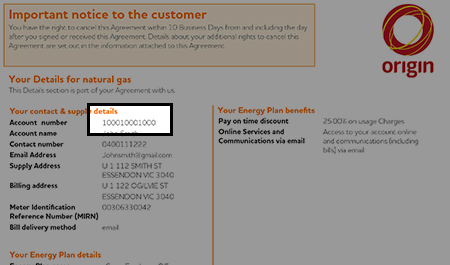 See what you can do in My Account
With Origin Energy's My Account, you can:
View and compare your energy usage. 
Change your phone number or contact address. 
View and pay your natural gas, electricity or hot water bill. 
Even move house in minutes.
You can renew your energy plan or compare our plans to find one to suit your needs. And even disconnect your property, if you're moving away.
Manage your energy account online, anywhere, anytime, with My Account.
How easy is it to register for My Account?
2
Enter your phone number, date of birth and email address. And Register.
3
We'll send you an email with a link to activate your account. Click the link and set a new password.