Family favourites
Looking for a dish that's easy to whip up yet filling enough to feed the family? Try these crowd pleasers.
---
Chef specials
Try the signature dishes of some of Australia's finest chefs – all prepared using Origin LPG.
"Pasta making isn't scary – it's one of those simple things people should do more often," says Mudgee chef Kim Currie.
"This dessert is a lot of bang for not much effort," says Milton chef Alex Delly. "Any home cook can try it."
Recipe books

Like to have recipes ready to go?
Download your favourites and keep them close for inspiration.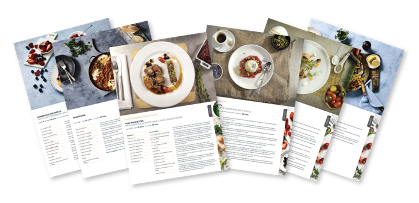 BBQ classics
Make the neighbours jealous with these delicious BBQ recipes.