Origin gas bottle exchange
A gas bottle exchange system is a handy way of delivering LPG for homes and businesses alike.
With this supply option, you'll be provided with one or more 45kg gas bottles. When a bottle becomes empty you order a replacement. Your LPG delivery driver will then visit your property and swap your empty bottle for a full one.
---
Benefits of gas bottle exchange
schedule
Order LPG precisely at the time you need it
done_all
Install two bottles and you'll always have back up gas
home
Smaller-sized bottles are perfect for tight spaces
devices
Ordering LPG is easy online or over the phone
---
Is gas bottle exchange right for you?
Gas bottle exchange is perfect for LPG users whose gas consumption is low to medium. This includes gas cooktop users, people who live in warmer climates without a heavy reliance on gas heating, or those who only need gas for one or two appliances.
Gas bottle exchange is also useful for properties where available installation space prevents the use of big cylinders or tanks, or where access is tricky for our larger gas refilling trucks.
If you're unsure whether gas bottle exchange suits your needs, we've got a team of service and installation experts who can visit your property and recommend the best delivery method for your location.
---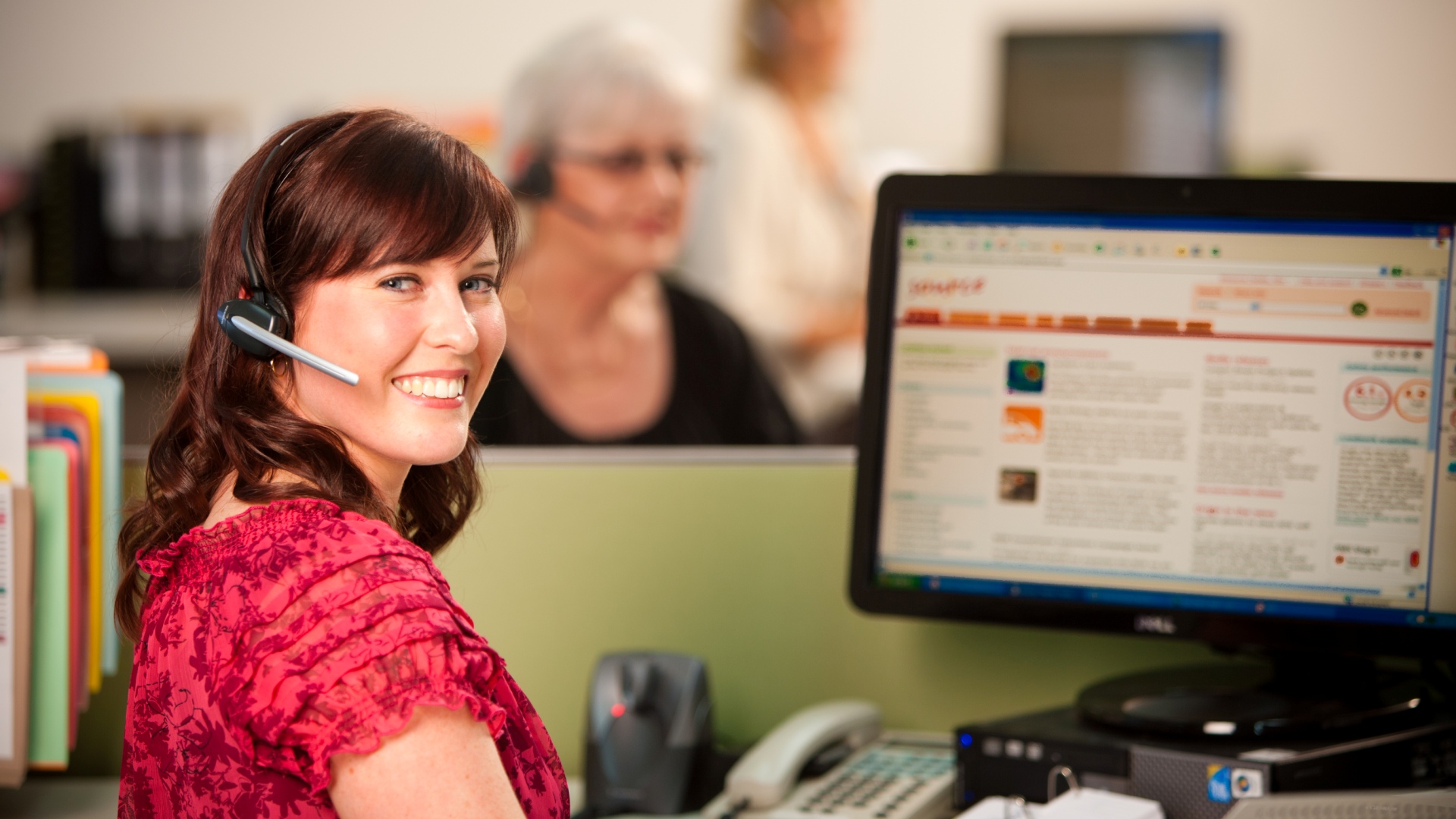 1
Our LPG experts will talk to you or organise a site visit to understand your gas requirements.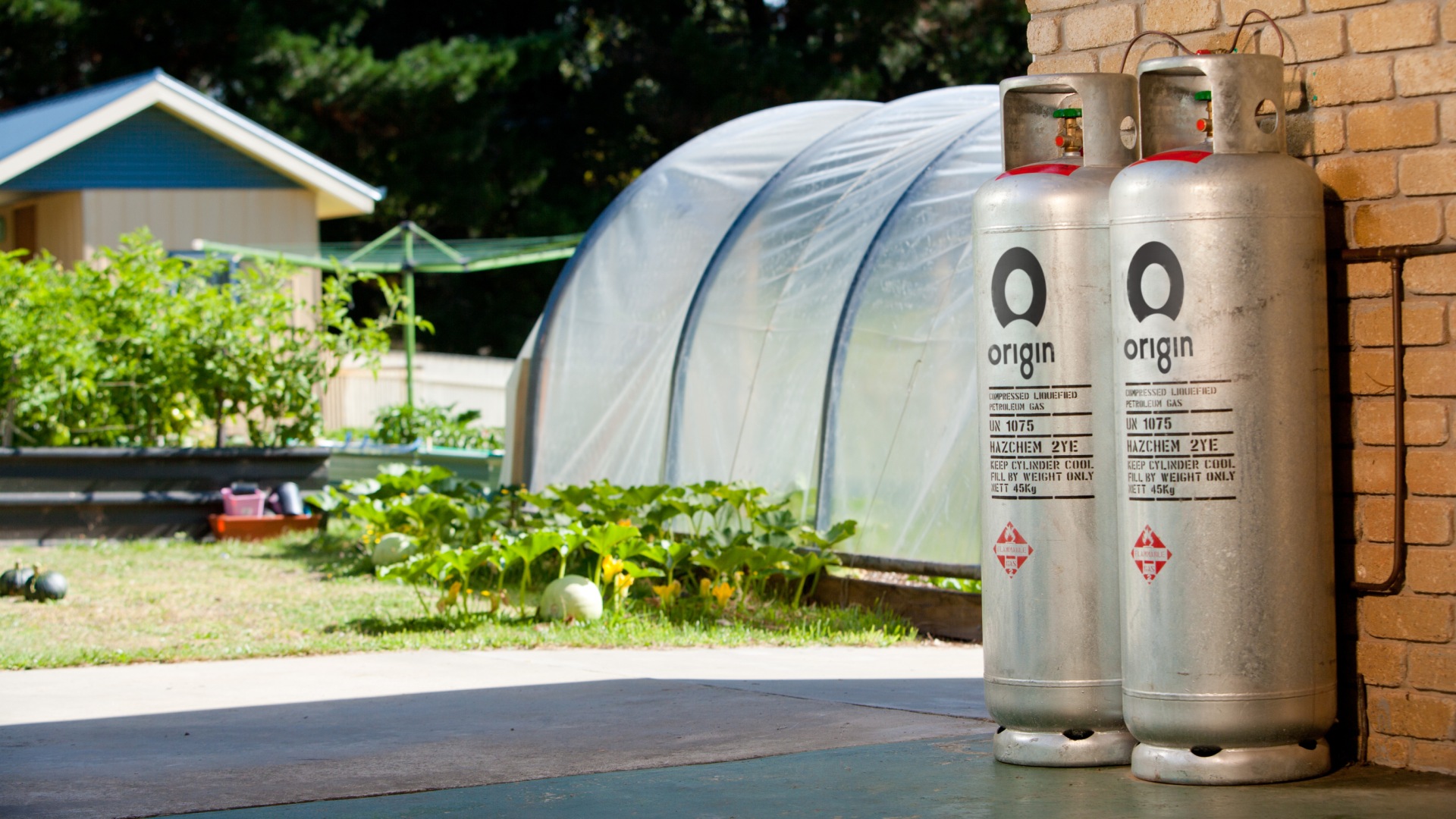 2
If gas bottle exchange is a good fit for your needs, we'll install one or more 45kg cylinders on your property, ensuring all work meets Australian standards for safety and compliance.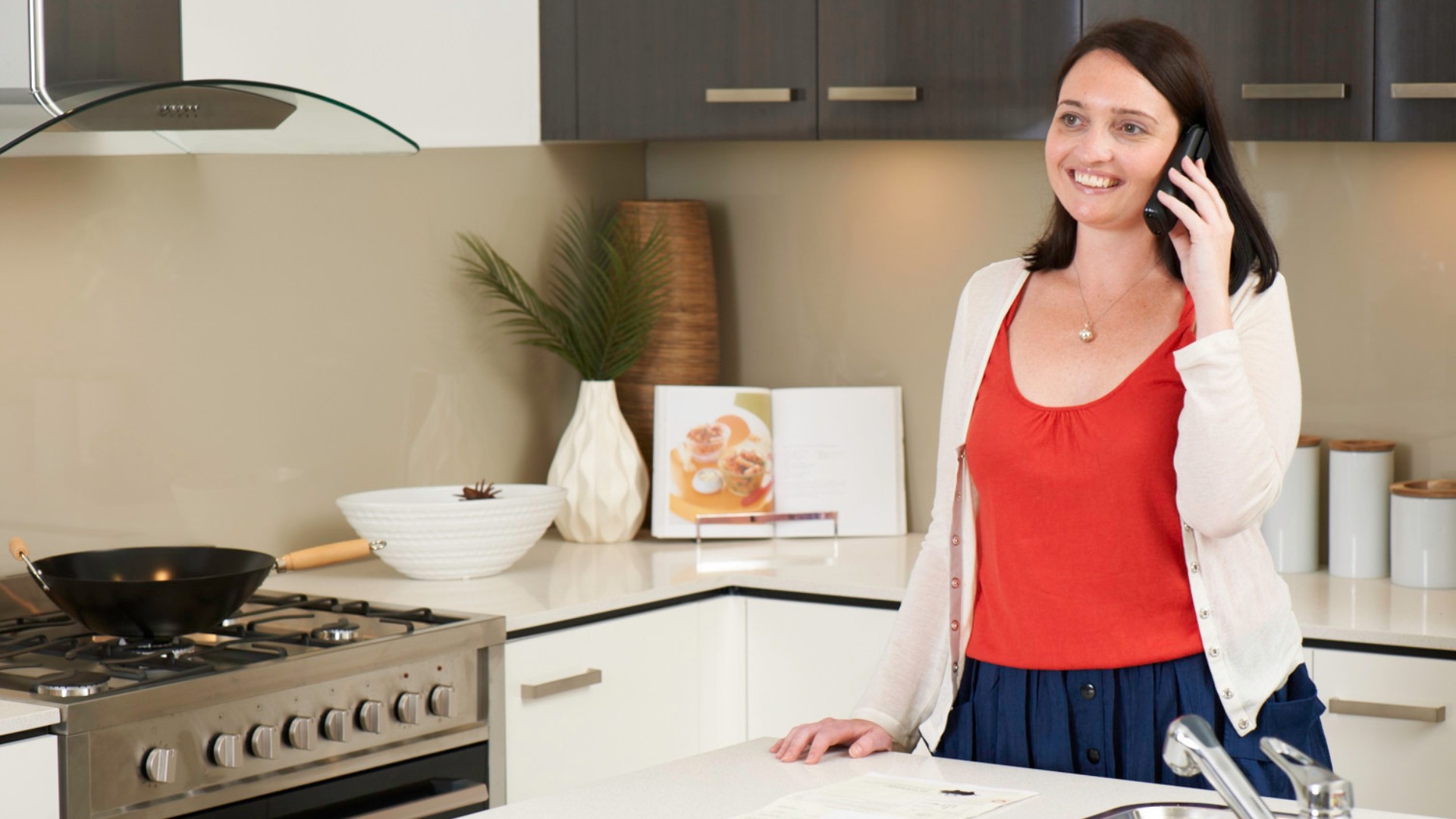 3
If you already have a compliant gas bottle exchange system set up on your property, we'll simply swap any existing bottles for Origin ones when you need them.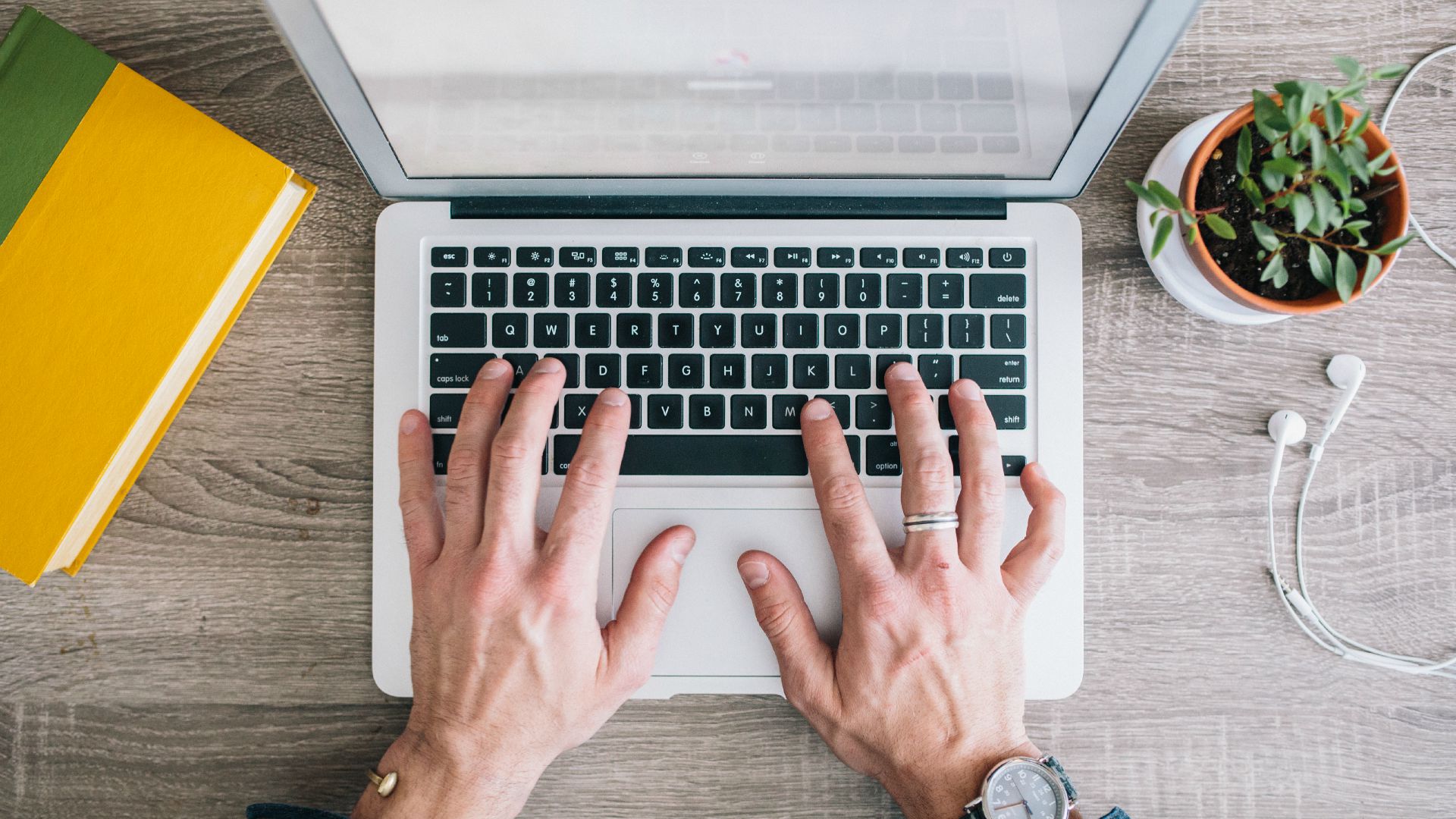 4
When a bottle runs out, place an order for a new gas bottle online or over the phone by calling 13 35 74.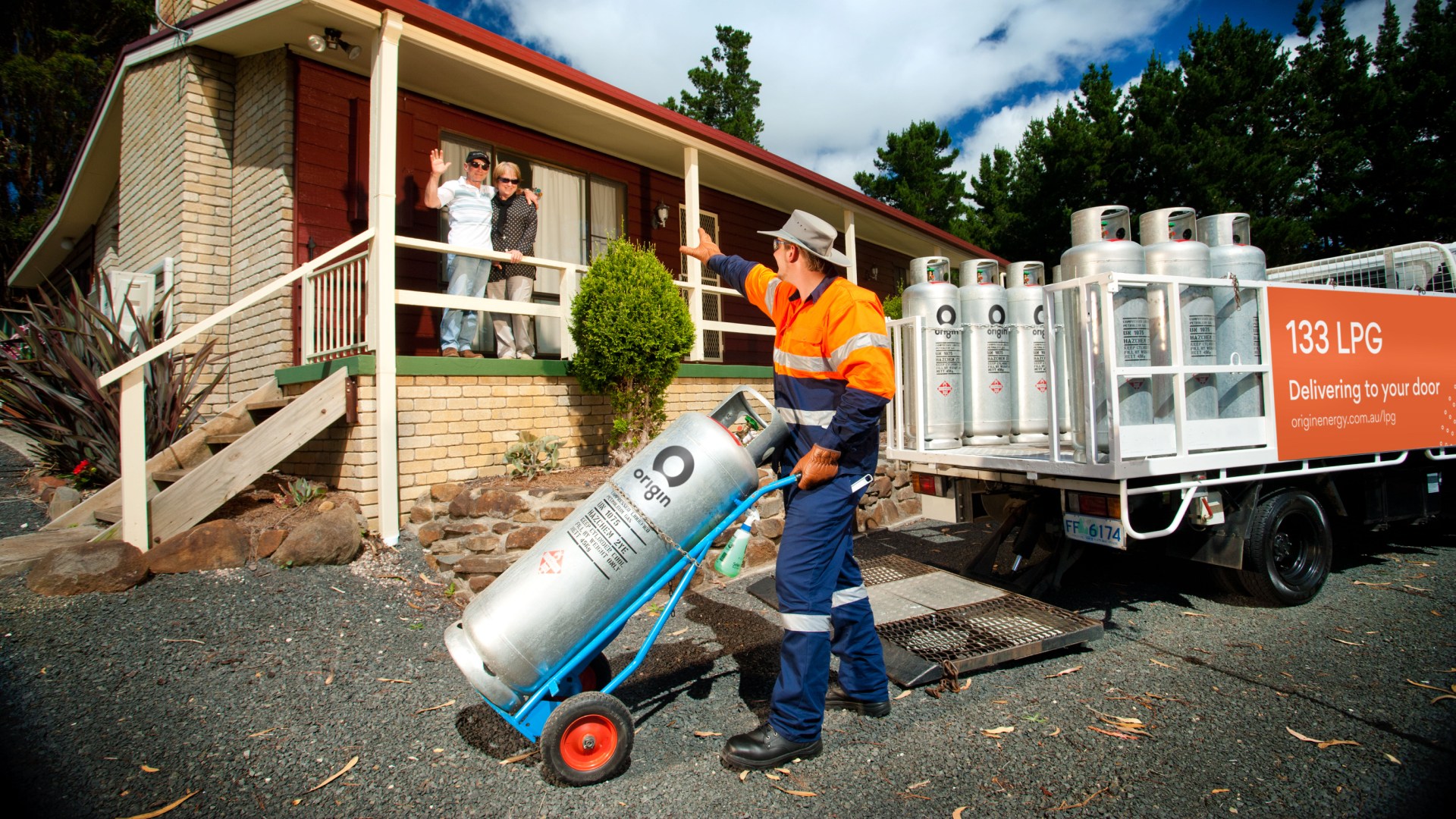 5
Your local Origin LPG terminal will then organise your gas bottle delivery on the next available delivery day. Check delivery in your area.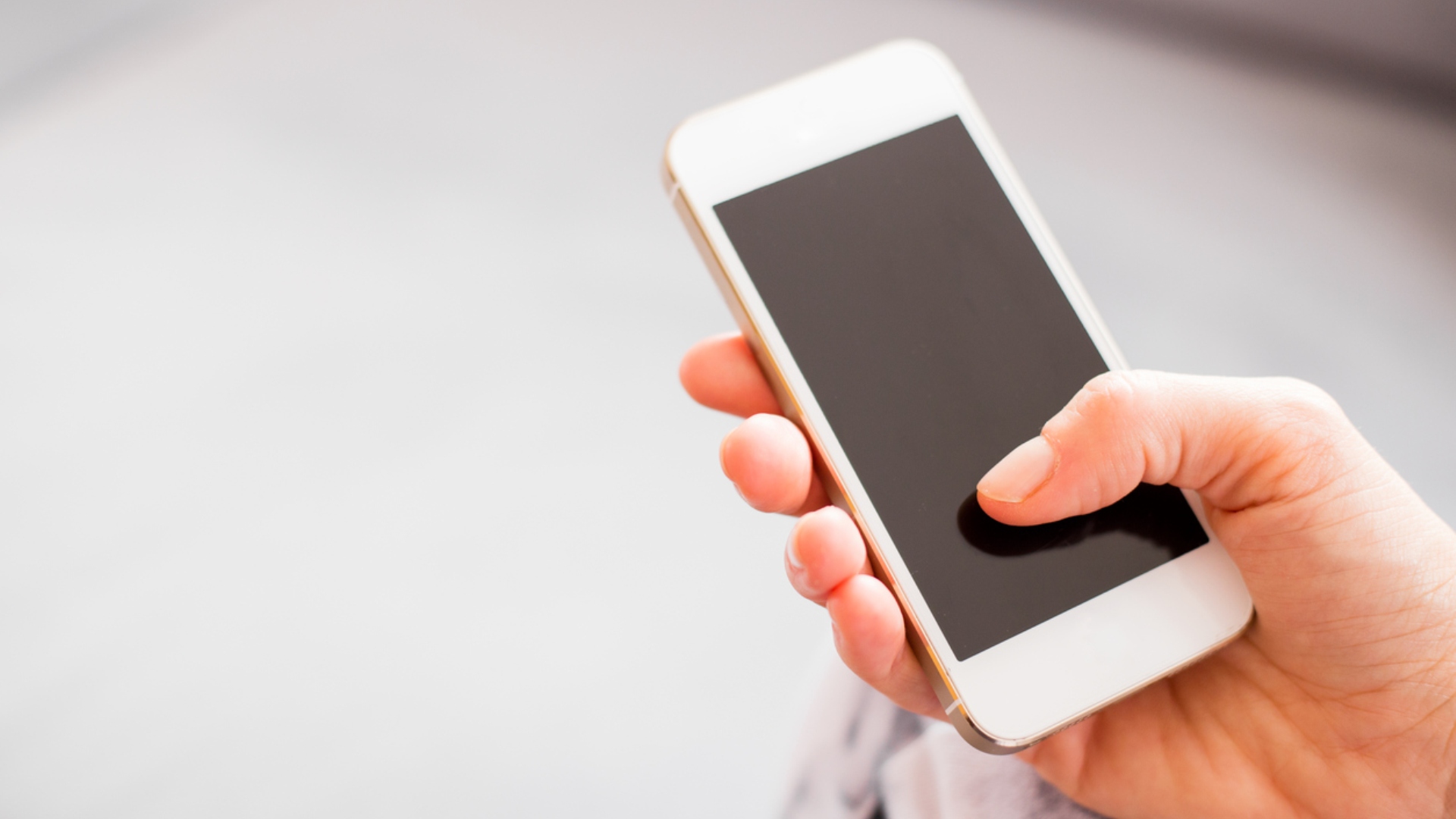 6
If you've registered your mobile number with us for updates, we'll send texts to let you know when we're coming.
---
Using multiple 45kg gas bottles
The most common type of gas bottle exchange installation is two 45kg cylinders. The two gas bottles are connected by a change-over lever. When one bottle empties, you switch the lever over to the full one.
This is a clever cue to order a replacement bottle. If there are other people at home or work that use the change-over lever, get them to tell you each time so you can order straight away.
By ordering as soon as one gas bottle runs out, and taking advantage of the handy two-bottle set up, you'll always keep your gas supply constant.
Single 45kg gas bottle users
If you don't use a lot of LPG, you may only have one gas bottle on your property. You'll need to take care to order gas in a timely manner to ensure you don't go without. We recommend single-bottle owners pay special attention to usage by marking the dates of your LPG orders on a calendar so you can estimate when your next order will fall due.
You can also check how much gas is left in your bottle by using the hot water test. Carefully pour hot water down the side of the cylinder while one of your gas appliances is in use. After a few moments, run your hand down it. It will feel cool to the touch at the level of the gas.
Aim to order when your gas is running low – not when it's completely gone. This will allow time for delivery.

What if all my bottles run out of gas?
Call us on 13 35 74 – even if it's after hours or the weekend. We'll be there to guide you through the delivery arrangements for out-of-gas emergencies in your area.
Exchange gas bottle prices
If you use gas bottle exchange, your invoice will be calculated using a price per bottle of LPG. You can choose to pay upfront when you order, or after the gas bottle is delivered.
There's also an annual LPG equipment fee per gas bottle. This covers the cost of purchasing, testing, maintaining and replacing your gas bottles to the high standards of safety set by legislation that controls the gas industry.
---

BBQ gas exchange
45kg gas bottles aren't the only size that can be swapped. Small portable BBQ gas bottles can be easily exchanged by visiting one of our Quick Swap retailers.

Gas refills
If your LPG usage is high, on-site gas refills according to a pre-arranged schedule may be a better fit for you than gas bottle exchange.