If you are a Riordan LPG Now customer, we're delighted to welcome you. 
Following the purchase of Riordan LPG Now, Origin will now be directly serving Riordan LPG Now customers. 
This means you'll enjoy the benefits of one of Australia's leading energy retailers – including our online self-service options available at originenergy.com.au/lpg.
With a national distribution network and the same friendly local faces, we're perfectly placed to provide you with expert LPG advice and reliable service.
devices
Existing customers
If have your 10-digit Origin LPG customer number handy, ordering online is as easy as 1, 2, 3.
If you don't know your customer number, you can still organise a gas bottle delivery online by filling in a more detailed version of our ordering form.
  
local_shipping
New customers
Don't already have an account with us? It's still easy to organise your LPG deliveries.
Review our plans and sign up online, or call the Riordan LPG Now team direct on 1800 574 669.
 
Delivering gas to Victoria
The Riordan LPG Now family has been involved in retail and distribution for a long time – four generations in fact. They have survived droughts, recessions, and depressions.
Their longevity can be attributed to a simple approach in business: good old-fashioned service. You can enjoy their 'no hassles, no worries' approach when you drop in and see the team at their Colac depot.
Now they've joined Origin, their passion for reliable local service continues. Talk to them today for your LPG supply needs.
 
Need a reliable supplier for your bulk gas deliveries? We've helped LPG users from all walks of life with their scheduled gas refills – from hotels to sporting clubs, restaurants to service stations, and farmers to high-use homes.
Riordan LPG Now and Origin have a modern fleet of LPG tankers that can deliver bulk gas right across the country, in all states and territories.
Don't hesitate to get in touch with Anthony and our team of LPG experts on 1800 574 669 to see how their personal touch can help you with your bulk gas requirements.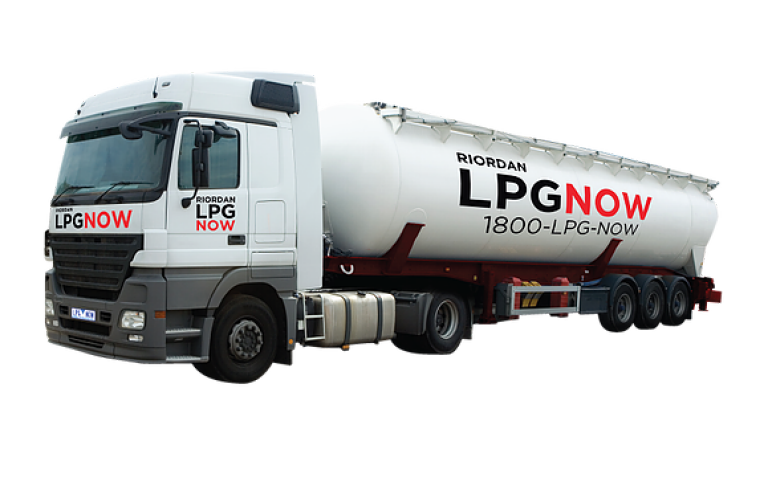 LPG supplier to Melbourne, Geelong and south-west Victoria
If you require exchange cylinders for your home, gas for your forklift, or LPG for your BBQ, dairy or footy club, we can help.
We deliver to suburbs and towns across Victoria – including Melbourne, Geelong, the Mornington Peninsula, and the state's south-west regions of the Otways, West Coast, Shipwreck Coast, Great Ocean Road and the Surf Coast.

group
We're here to help
Anthony and the team from Riordan LPG Now will still be on hand to offer the friendly service you've grown to know over many years. 
Visit 101 Wallace Street, Colac or call 1800 574 669 for help with delivery schedules, pricing and general enquiries.