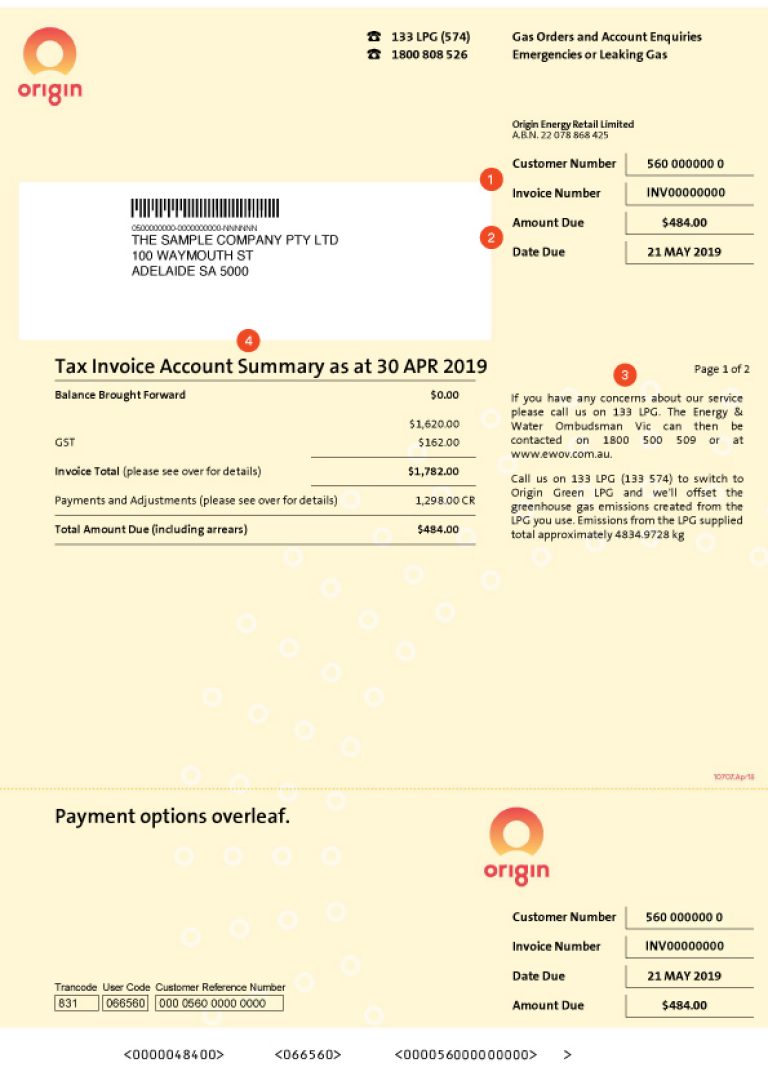 This is what the information in each section of your bill means:
1. Your account details
The high level details of your account – your customer number and the tax invoice number
2. The amount due and due date
The Amount due is how much you need to pay.
The Amount due can look different when:
Your account is in credit or you don't owe us anything
Your account is overdue or you have an outstanding amount due
You're on a payment plan or have a direct debit set up
The Due date is the day you need to pay your bill.
3. Need to get in touch?
Here are all our contact numbers and when we're around to answer the phone. You'll also find:
Fault and emergency numbers for your distributor
Our web address
4. Account Summary
A summary of your past and present balances and payments, including:
Balance Brought Forward: Any amount owing, carried over to this bill from the last one
Your new LPG charges for this billing period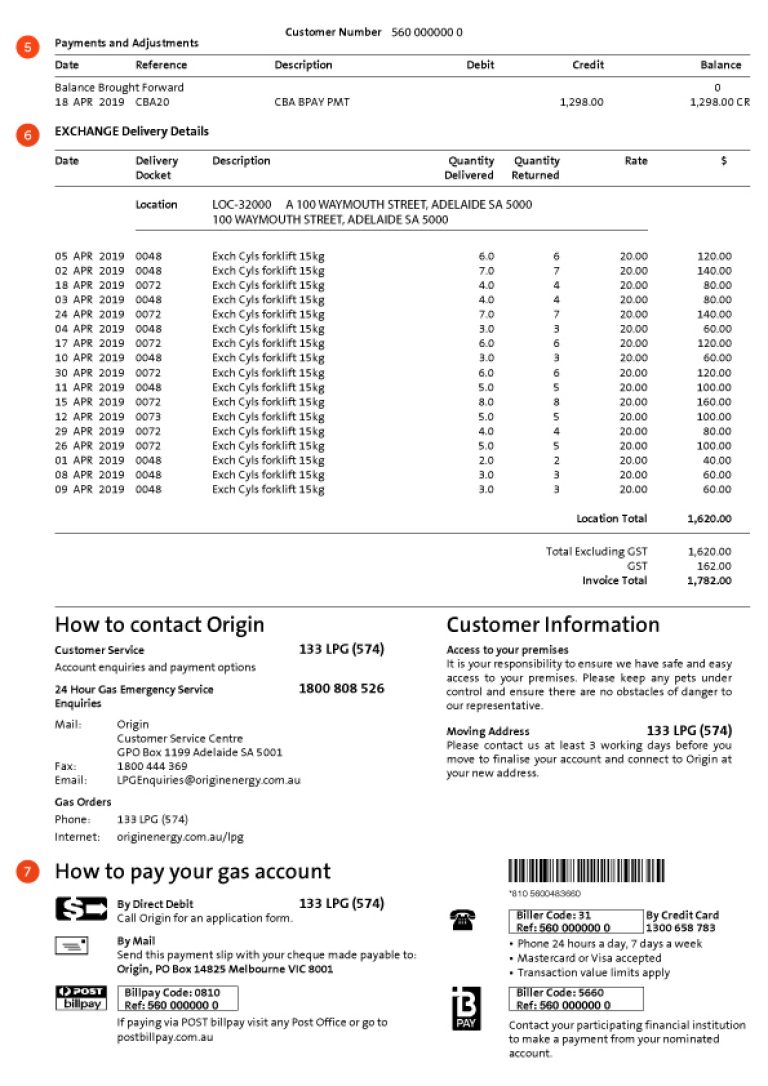 5. Payments and Adjustments
Details of any payment or credit memo applied to the Account since the previous invoice and includes receipt reference.
6. Exchange Delivery Details
Your usage for this billing period, compared with the same time last year. This includes:
The supply address. 
The date of purchase.
Description of product purchased.
The quantity of product/s ordered.
The quantity of product/s exchanged.
The rate charged for the product.
7. How to pay
This section shows the different ways you can pay your bill and any payment fees that might apply.