Registering for My Account only takes a few minutes.
Step 1. Enter your account number
WHERE TO FIND YOUR ACCOUNT NUMBER
Already an Origin customer? Your 12 digit account number can be found in the top left of your bill.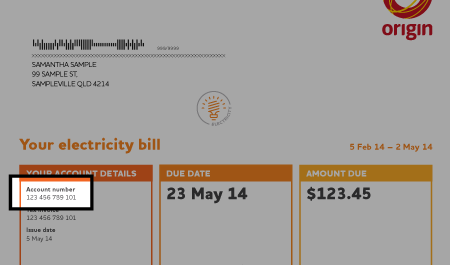 New to Origin? Your 12 digit number can be found in the 'Your contact & supply details' section of Your Agreement
See what you can do in My Account
To register for My Account...
2
Enter your details, your phone number, date of birth and email address. Then click Register.
3
You'll receive a confirmation email with a link to activate your account. Click the link, enter your postcode and set a new password.