Quarter 1 Review
Published in May 2022
With so much information, it can be difficult to know where to start.
Our quarterly report breaks down industry trends and market news that may help explain elements of your bill, new legislation, or illustrate emerging energy technology.
But there's more to energy than just reports. We'll share Origin news and key insights from our teams, so you know the steps we're taking to help make energy more affordable, more sustainable, smarter and easier.
---
Our insights
Learn about the ups and downs of the electricity, gas and carbon markets from our portfolio trading team.
Electricity Market
Wholesale energy prices in Q1 increased across all states compared to Q4 2021 and Q1 2021 with Queensland (QLD) showing the largest increase. Despite a La Niña event in eastern Australia, typically meaning wetter weather and fewer heatwaves, base load generator outages and the continued high cost of coal caused prices to rise across the board. Russia's invasion of Ukraine in February placed further upward pressure on global energy commodity prices.   
Upgrades on the inter-connector between NSW and QLD led to volatility in QLD as spare capacity from NSW was unable to supply QLD during times of tight supply and demand [more on that in our "Fuel your knowledge" section below]. Prices in VIC and SA were considerably lower than in the north as VIC brown coal is not linked to international prices and both states have significantly more renewable energy supply relative to demand. However, prices were still up on previous quarters due to the inter-connectivity of the NEM causing the southern states to supply the north. 
– Finlay Macdonald-Stack, Portfolio Trader, Trading Operations
Related links
Gas Market
Average east coast spot gas price for Mar-22 quarter was $9.97/GJ, down $0.71/GJ from the Dec-21 quarter price of $10.68/GJ, but an increase from $3.90/GJ in Mar-21 quarter. The decrease from the Dec-21 quarter was driven by milder season residential and industrial demand. The increase from the Mar-21 quarter was driven by price recovery from historically low 2021 levels and linkage to higher international prices. 

The QLD markets, both the Brisbane Short Term Trading Market (STTM) and Wallumbilla Gas Supply Hub, continued to trade at a premium to the Victorian market with significant volumes flowing north from the southern states. During March, baseload coal outages pulled gas-fired generation on and added to the tight gas market. After the pronounced Iona storage withdrawal in 2021, the market has packed storage heavily over summer and the overall balance sits at 22.7PJ, close to capacity.   
– Ricky Kennewell, Portfolio Trader, Trading and Operations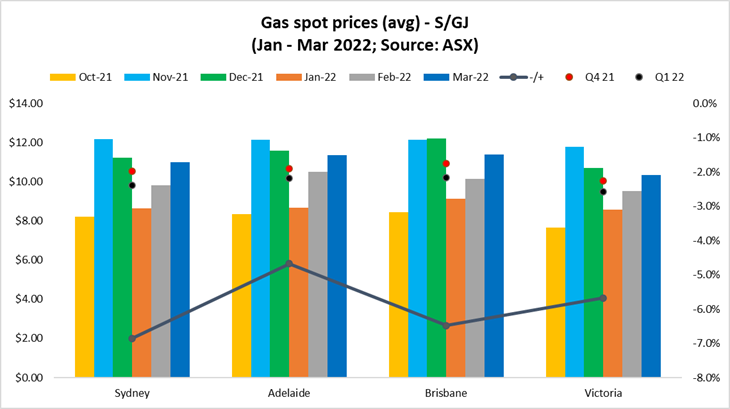 Carbon Market
Over Q1 the price of Australian Carbon Credit Units (ACCU) reached record highs once again ($57.50) before falling by 47% ($27), ending the quarter at $30.50 (a reduction of over 38% from the end of Q4). This fall in price was due to an announcement by the Clean Energy Regulator on the 4th of March that potentially allows over 100 million ACCUs, previously earmarked for delivery into government contracts, to be released into the secondary market. Internationally, prices for both voluntary and compliance markets were down over the quarter as the invasion of Ukraine prompted energy security concerns. 
– Alexander Banks, Portfolio Trader, Trading and Operations
Related links
---
Energy reports
For the period 01 January to 31 March 2022
---
Fuel your knowledge
The Queensland heatwave and the power network
Under the National Electricity Rules (NER), the AEMO can take action, if required, to ensure grid stability in times of peak demand. Reliability and Reserve Emergency Trader or RERT is a mechanism that allows AEMO to contract for emergency reserves from customers at times when the market has not provided enough load to meet demand, such as extreme heat events or unscheduled interconnector outages.
While the La Niña weather system has largely delivered a second summer of milder temperatures and wetter conditions in 2022, a heatwave hit south-east Queensland in January. This, combined with prolonged generator outages and threatened energy supplies required a RERT event to be called on 01 Feb 2022. During such an event, providers can respond by using less energy from the grid or by switching to back up power from their own generators. Origin, like many other energy retailers, is a RERT provider. Our eligible large customers can sign up to our RERT program and be paid to reduce their energy consumption during these RERT events. On February 01, RERT contracts were estimated to provide 331 megawatts of reserves during the 4-hour event and progressively smaller amounts for another 90 minutes after that.
Impact of RERT for large business customers
RERT participants
When an event occurs, AEMO may request large commercial users to significantly reduce load, switch to back up generation or shut down. In return, AEMO financially compensates those users.
Origin RERT* customers are also exempt from any additional RERT charges.
*Businesses must be an Origin customer to be eligible for the exemption.
Non-participants
The cost of compensating participants is then passed through from AEMO to retailers, such as Origin, who then pass the cost to customers who consumed electricity in that region during the event.
What does this mean for your bills?
In April, non-RERT QLD customers would have seen a RERT charge in the 'regulated charges' section of their bill. RERT is calculated based on purchased load by energy retailers, then passed through to consumers based on their MWh consumption.
---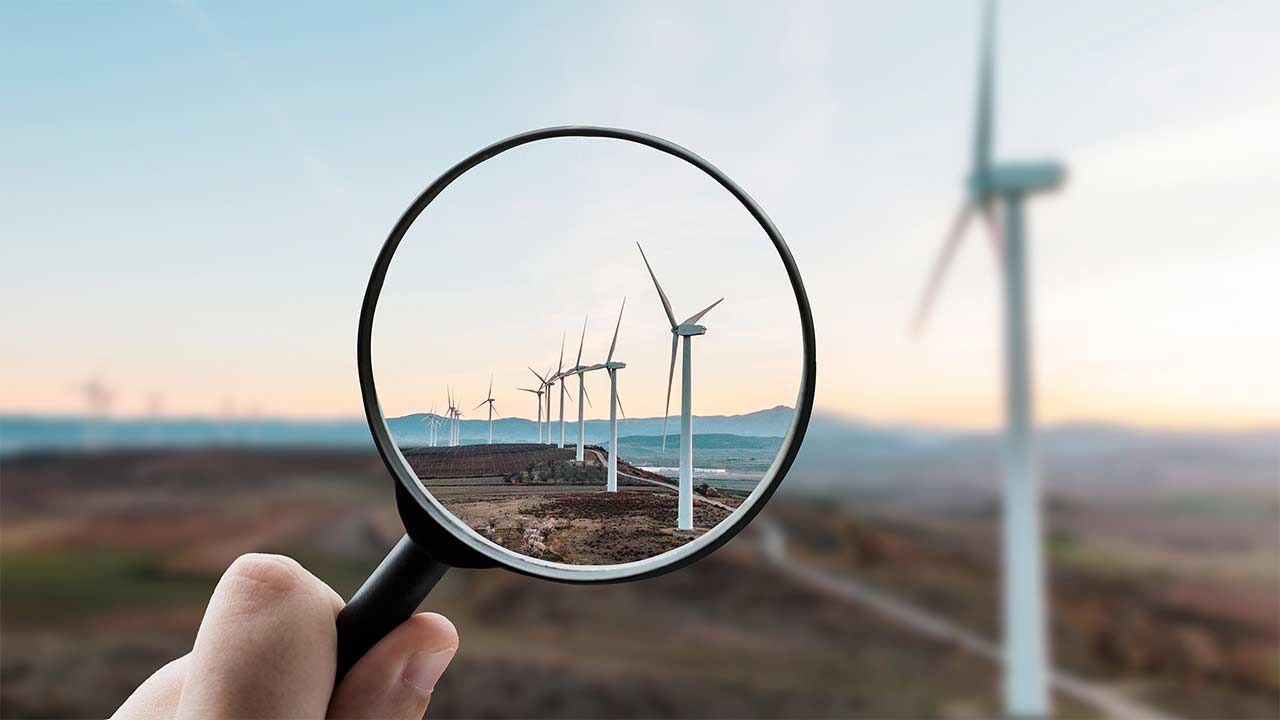 As a leading energy retailer, producer and explorer, we know that what we do can impact our customers, our communities and the planet.
Origin CEO Frank Calabria: "Origin aims to lead the energy transition to net zero emissions, both through reducing emissions from our business, and by providing the solutions and services to help our customers to achieve their own climate commitments. "Our partnership with the Sydney Swans, one of the nation's most respected and professional sporting organisations, is consistent with our strategy and we are thrilled to have this opportunity to help them to reduce their carbon footprint."
28 February | Origin has announced plans for a potential Hunter Valley Hydrogen Hub, which would aim to deliver a safe, reliable and commercial-scale green hydrogen supply chain in the Newcastle industrial and port zone. The Hunter Valley Hydrogen Hub would produce green hydrogen from sustainably sourced water and renewable electricity from Origin's portfolio, using a grid connected 55MW electrolyser.
17 February | Origin is proposing to accelerate its exit from coal-fired power generation, delivering on a core aspect of the company's strategy as it aims to lead Australia's energy transition towards net zero emissions. Earlier this year, a notice was submitted to the AEMO indicating the potential early retirement of Eraring Power Station at the end of the required 3.5 year notice period.
CEO Frank Calabria: "Origin's proposed exit from coal-fired generation reflects the continuing, rapid transition of the NEM as we move to cleaner sources of energy. Australia's energy market today is very different to the one when Eraring was brought online in the early 1980s, and the reality is the economics of coal-fired power stations are being put under increasing, unsustainable pressure by cleaner and lower cost generation, including solar, wind and batteries.

To enable Origin to support the market's continued transition to renewables, we intend to utilise the Eraring site beyond any retirement of the coal-fired power station, with plans to install a large-scale battery."
---
Customer highlight
Origin is installing 346kW of solar across Sydney Water's Wollongong and Shellharbour coastal sites using specific, rust-resistance materials. This install is Sydney Water's largest roll-out of solar panels across their network to date. Sydney Water hosted the ABC to talk through their net zero plans and how solar from Origin is helping them on the journey.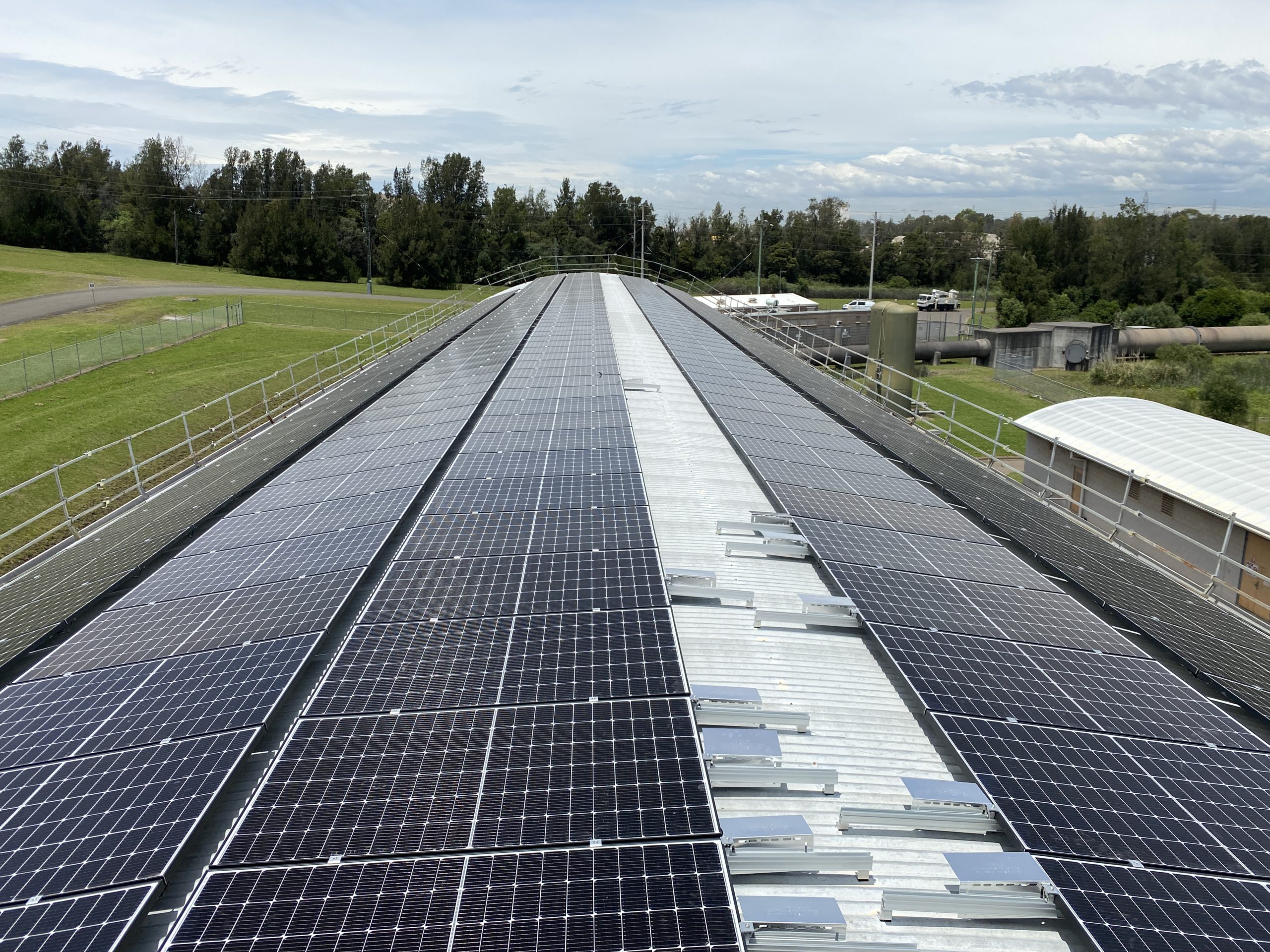 ---