Quarter 2
July 2021
With so much information, it can be difficult to know where to start.
Our quarterly report breaks down industry reports and market news that may explain elements of your bill, new legislation, or illustrate emerging energy technology.
But there's more to energy than just reports.
We'll share Origin news and key insights from our teams, so you know the steps we're taking to help make energy more affordable, more sustainable, smarter and easier.
Energy market reports
For the period 01 April to 30 June 2021
Source: IEA, Annual solar PV capacity additions by application segment in selected countries, 2019-2022, IEA, Paris.
Renewable Energy Market Update, International Energy Agency (IEA)
This recent report focuses on the renewable energy outlook for 2021. Demand for renewables showed a consistent upward trend despite the pandemic. This was contrary to the demand for other energy sources, which declined. The report identifies Japan and Australia as key drivers of solar PV distribution after China and India. IEA predicts that Solar PV development will achieve new highs as annual additions reach 162 GW by 2022 (almost 50% higher than 2019).
The report states: Australia exceeded its large-scale renewable energy target (LRET) in 2020, and the resulting oversupply of certificates negatively affected the business case for utility-scale PV projects. 
14 June
Post G7, there has been a clear indication that Australia will stay its current course with emissions targets while focusing on economic recovery after the pandemic. State governments have set ambitious targets to further reduce emissions by 2030, with Victoria leading the charge. Here's an overview of the promised emissions targets from the other states:



ACT (65-75% reductions by 2030)
SA (More than 50% by 2030)
NSW (35% by 2030)
QLD (30% by 2030)
WA (28% by 2030)
Commonwealth (26-68% by 2030)
VIC (45-50% by 2030)
 
24 June
With increasing interest and adoption of Electric Vehicles (EVs), we commissioned a study to understand the EV charging patterns and behaviours of residential and business customers. We wanted to demonstrate the value created in managing EV charging to respond to signals from the energy markets.

Our study showed the importance of government investment in smart chargers to enable the grid to support increasing electric vehicle ownership. Only 34% of surveyed businesses indicated that they would charge from 9am to 12pm on weekends (off peak), compared to 100% on weekdays (during both peak and off peak).
18 April
In South Australia, a $1.08bn bilateral energy and emissions agreement has been struck between the state and federal governments to provide more affordable and reliable power to SA. This deal also aims to increase SA's gas targets at a time when Australia is being pressured to reduce investment in fossil fuels. This deal, along with similar ones in TAS and NSW, is being positioned by the government as a key driver in our post COVID economic recovery. It also aims to start work on the much anticipated electricity interconnector between SA and NSW.


17 May
According to AEMO, wholesale electricity prices are the lowest they've been since 2012 due to the increasing demand for renewable sources (mainly solar) and the La Nina weather pattern. This has played a part in some energy companies bringing forward the closure of their coal power plants.
25 May
A turbine explosion at Callide C4 in QLD rendered the Callide, Gladstone, Stanwell and Yarwun stations out of action, leading to the loss of power to ~500,000 homes and businesses. During this time, the AEMO worked to ensure that there was electricity generated to match demand, and state-owned generators pumped hydro and gas plants were called on to sustain network stability, as electricity spot prices soared.


17 June
The Victorian Government declared a state of energy emergency state energy after flood water from storms in mid-June caused water to spill into the Yallourn power station mine. The declaration enabled emergency works to divert the water away from the mine to be undertaken without the usual planning and regulatory approvals. Extensive damage in and around Mount Dandenong has resulted in AusNet services having to rebuild the majority of the network in that area.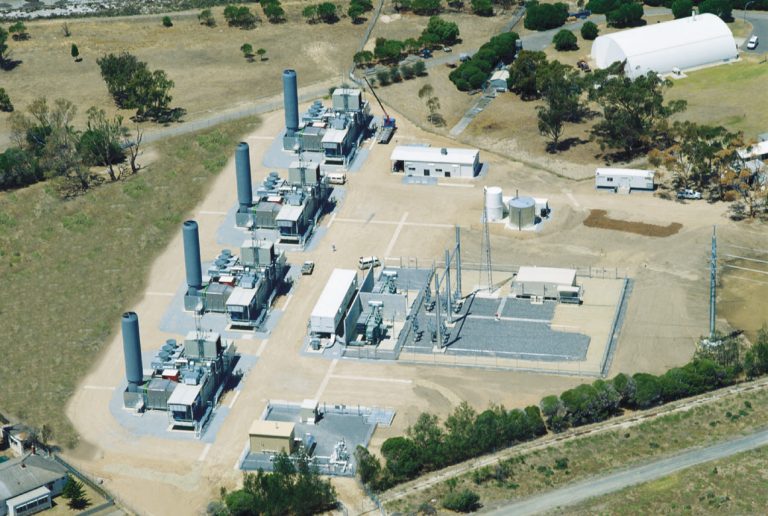 As a leading energy retailer, producer and explorer, we know that what we do can impact our customers, our communities and the planet.
Origin spokeswoman: "There is no change to Origin's plans to exit coal-fired generation by 2032. In practice, given the scale of Eraring which meets around a quarter of NSW's power needs, its exit from the market was always going to be carefully managed to support reliability of supply,"
Watch our CEO Frank Calabria talk about how Origin is embracing change!
Our insights
Electricity market
The spot market was significantly higher in Q2 compared to Q1. Summer was mild due to the influence of La Nina. Subsequently, energy prices were at their Q1 lowest since 2012, with the SA volatility caused by fire at the Torrens Island substation being the main event of note in an otherwise benign quarter.
Q2 saw a wave of baseload and gas-fired generator outages affect supply significantly. During April, NSW and QLD outages dragged NEM prices higher, with average prices considerably higher than in Q1. As peak demands were rising in late-May, a turbine explosion at Callide C4 in QLD rendered the Callide, Gladstone, Stanwell and Yarwun stations out of action, leading to the loss of power to ~500,000 homes and businesses. This caused high energy outcomes across the NEM with significant volatility in QLD and NSW.
To close off the quarter, flooding at the Yallourn coal mine in June caused three of the four units to go off-line. This meant that both the northern and southern parts of the NEM had significant supply outages during a high demand period and thus prices across all states continued to rise to the end of June.
Finlay Macdonald-Stack, Portfolio Trader, Trading Operations
Gas market
The domestic gas market across Q2 remained relatively benign until a turbine explosion at Callide in C4 caused a significant increase in gas-fired generation across the network. The increased generation coincided with cooler-than-forecast weather in the southern states leading to significant price increases across all markets. Notably, prices rose over 40% across the quarter with prices frequently over $10/GJ across June. The market experienced several disruption events, including unplanned plant maintenance and an outage at the Iona underground storage facility. Japan/Korea Marker (JKM) prices continued to be unseasonably strong as the LNG players started planned maintenance activities.
The increased demand is evident in Iona underground storage balances. Storage balances at the start of Q2 were higher than at the same time in 2019 and 2020 but ended the quarter below both years with significant outflows from the back end of May and June.
Ricky Kennewell, Portfolio Trader, Trading and Operations
To find out more about how we can help your business with our energy efficiency and renewable options, submit an enquiry or call us on 1300 658 773