Let's start with some solutions that can make a difference today.
GreenPower
GreenPower is a government backed, accreditation program to encourage investment in renewable energy.
Because the electrons within the NEM are sourced from different sources, there can't be a guarantee your electricity is coming directly from a renewable generation source. So, to help our customers support the generation of Australian renewables directly, we offer you the option to purchase GreenPower.
GreenPower is a voluntary, government accredited, program that allows Australians to displace their standard electricity usage with certified renewable energy, which is added to the grid on your behalf. When you buy GreenPower, we then purchase and surrender GreenPower LCGs (Large Scale Generation Certificates) on your behalf.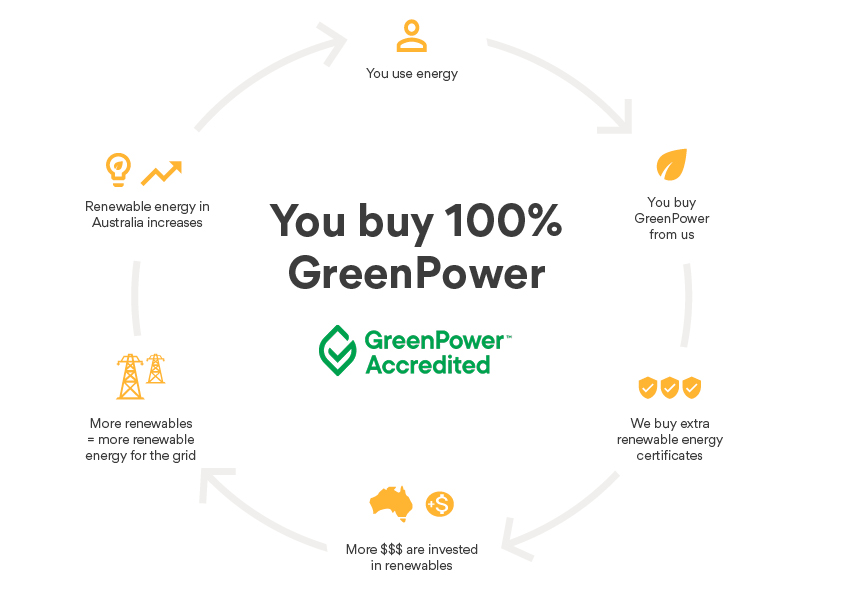 Certificates are retired for every unit of GreenPower sold, preventing any double-counting or duplication. GreenPower goes above and beyond the mandated Government Renewable Energy Target. This means that when you purchase GreenPower, you increase the amount of renewable electricity needed in the grid, creating an additional market for renewable electricity projects.
Only products that meet the rules and guidelines of the Government's GreenPower Program can carry the GreenPower 'tick' logo. So, if you see that tick, it's a guarantee that our GreenPower products are fully accredited by the Government.
GreenPower for Business
For every megawatt hour of electricity used by a GreenPower customer, a renewable energy certificate is voluntarily surrendered, and therefore the electricity you use has no net emissions. This means GreenPower can be used to reduce your Scope 2 emissions from electricity use.
If you're looking to make your business more sustainable, switching to GreenPower is a great way to start. Our product is flexible and we can offer differing percentages to suit your business needs.
Get in touch today and we can work out the right plan for your business.
How much does it cost?
GreenPower electricity charges depend on your energy plan or agreement. You can choose the GreenPower amount that suits your business.
As an example, here's a look at what our GreenPower electricity options could cost you, based on an average business' quarterly electricity bill.* Opt into whatever % amount suits your business need.
| | | |
| --- | --- | --- |
| 25% GreenPower | 50% GreenPower | 100% GreenPower |
| Charge (inc. GST) | Charge (inc. GST) | Charge (inc. GST) |
| 0.7c extra per KWh | 1.40c extra per KWh | 2.80c extra per KWh |
| Estimated extra cost | Estimated extra cost | Estimated extra cost |
| $2.02 per week or $26.25 per quarterly bill | $4.04 per week or $52.50 per quarterly bill | $8.08 per week or $105.00 per quarterly bill |

*Based on annual electricity usage of 15,000 kWh and a 13-week quarterly bill.
GreenPower looks good
When you purchase the equivalent of 10% or more of your business' annual electricity consumption as GreenPower, you're eligible to use the GreenPower Customer Logo on marketing materials to promote your commitment to reducing your business' impact on the environment. As a GreenPower customer, if you purchase the equivalent of 50% or more of your annual usage as GreenPower, you can list your business on the GreenPower government website and can receive a GreenPower promotional pack to promote your support of renewable energy. You may also be featured on GreenPower social media channels.
Go to the GreenPower website once you've purchased the required amount of GreenPower and apply to use the GreenPower Customer Logo.
Where does GreenPower come from?
GreenPower is sourced from renewable generators such as wind, hydro, solar, biomass and biogas.
Origin has contracts with over 1,200 MW renewable generation assets Australia wide.

Wind Generation
The Stockyard Hill Windfarm is one example of wind generation assets.
The project commenced construction in May 2018, with the final turbine installation occurring in December 2020. It is expected that the farm will reach full capacity of 511MW in early 2022, with Origin contracted to take the offtake.
Image courtesy of Stockyard Hill Wind Farm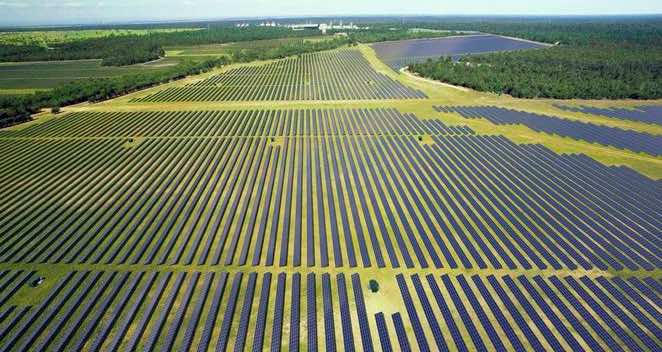 Solar Farms
Origin has contracts with several solar farms Australia wide, including the Darling Downs Solar Farm (DDSF). It's a 110MW solar farm located 45Km from Dalby QLD in the Darling Downs region.
The solar farm has approximately 430,000 solar panels covering approximately 250 hectares, and connects into Powerlink's existing Braemar Substation.
DDSF is owned by the APA group, with Origin Energy being the sole off taker of electricity and green products from the solar farm.
Image courtesy of Darling Downs Solar Farm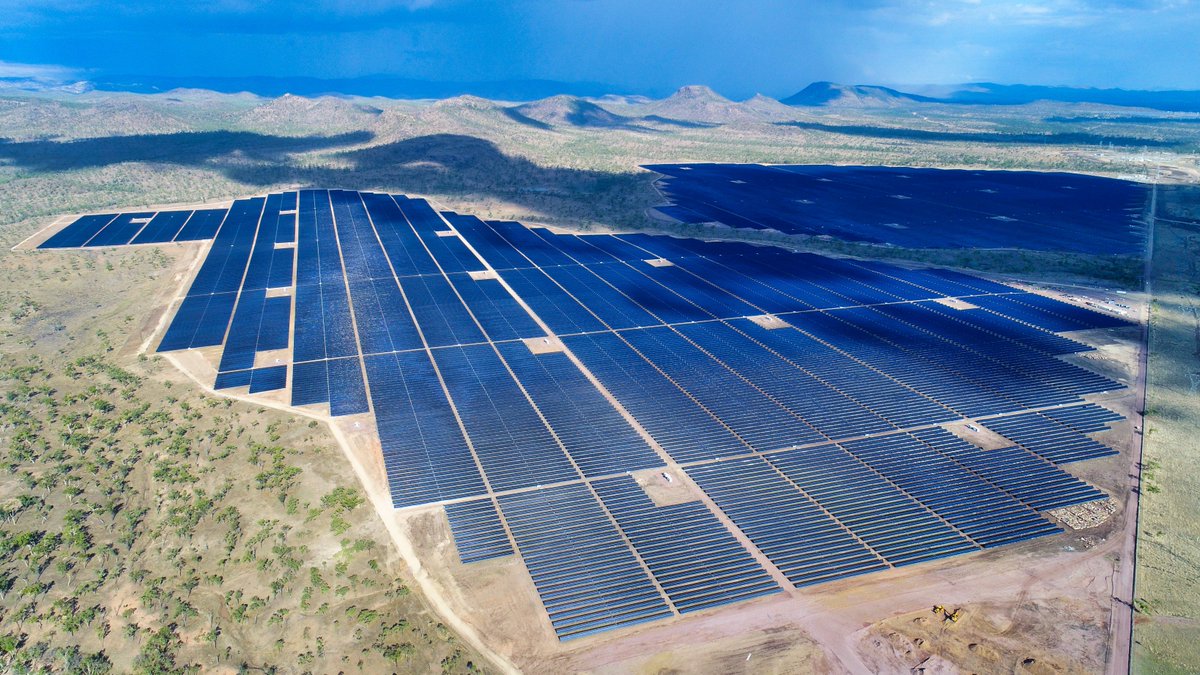 Daydream Solar Farm
The Daydream Solar Farm is another example of a solar farm and is a 180.0MW DC single-axis tracking project located a few kilometres north of Collinsville in North Queensland.
Image courtesy of Daydream Solar Farm
Our Generation, across Australia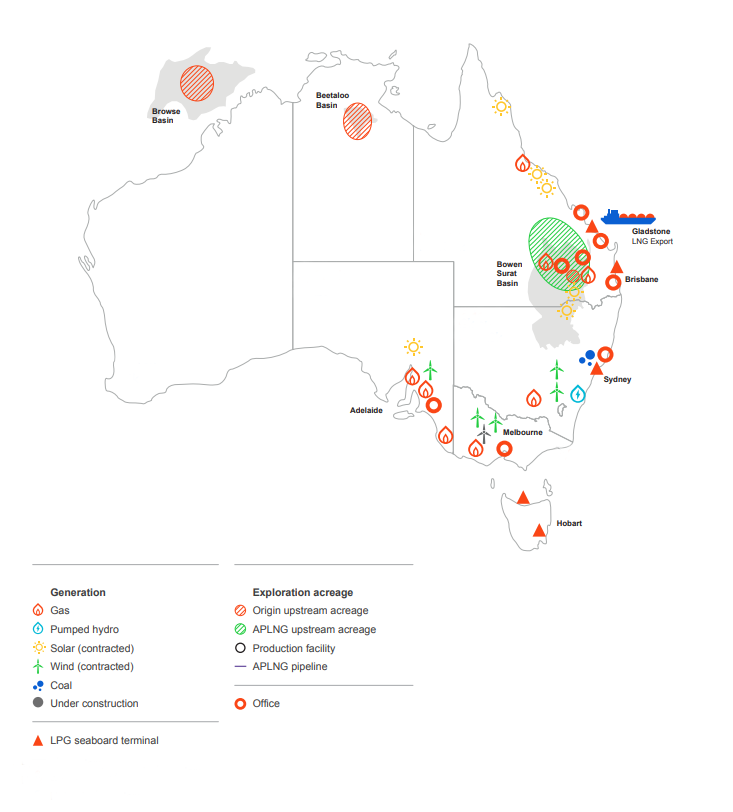 ---

GreenPower vs. Carbon Neutral – Which one is right for my business?

GreenPower is a government-run renewable energy accreditation program that promotes and supports the growth of renewable energy in Australia. This includes a mix of renewable generation sources such as solar, wind, bio-energy, hydro and landfill gas. When you choose GreenPower with your plan Origin will annually match the equivalent amount of your business' electricity consumption against electricity produced from renewable energy sources by purchasing and retiring Large-scale Generation Certificates (LGCs). The cost of GreenPower varies depending on the amount you choose and how much electricity you use.

Australian regulations state that an organisation can only claim they use "100% renewable electricity" if 100% of electricity usage is surrendered in equivalent LCGs, which may be something to consider as part of organisational sustainability goals.

Carbon neutral is achieved when greenhouse gas emissions for a product, service, organisation, event or building, have been reduced to zero. This is achieved by reducing emissions as much as possible and by purchasing carbon offsets to compensate for any remaining emissions that can't be avoided.
Origin Go Zero – 100% carbon neutral is an option "add on" that you can add to the same power that you buy today, except we offset the emissions associated with the generation, supply and use of the energy consumed by your business. Making it carbon neutral! Learn more about this product here.


GreenPower and carbon neutrality are different programs that offer different benefits. Talk to us today to discuss which one might be right for you.
What is carbon neutrality?

For something to be considered carbon neutral, action must be taken to offset the emissions associated with the supply and usage of your business's energy. To find out how we can make your energy carbon neutral, or to learn about some of the projects we're supporting with our offsets, find out more here.
Carbon Neutral Products – Origin Go Zero
---