This year, a lot of us have had our daily habits and routines shaken up. We might be working from home, commuting less, and haven't been able to access our gyms and studios. On top of this it's cold outside, and our motivation to keep our hearts and minds healthy might not be our top priority.
To keep the good energy up and the endorphins pumping here are a few apps that we're loving right now. These in pocket motivators could give you the energy boost you need.
This app has it all, recipes, shopping lists, meal plans, workouts, and an open clinic where you can get access to an online nutritionist for general health guidance. All from the palm of your hand. Did we mention you also have access to a like minded community online to help keep your motivation humming?
The recipes are easy, and delicious. The workouts are a mix of high intensity, strength training, to more fluid workouts like Barre, Pilates, and yoga.
Available on both Android and iphone with monthly and yearly subscription offers.
Not sure if you're ready to commit? There's a 7-day free trial so you can take it for a spin!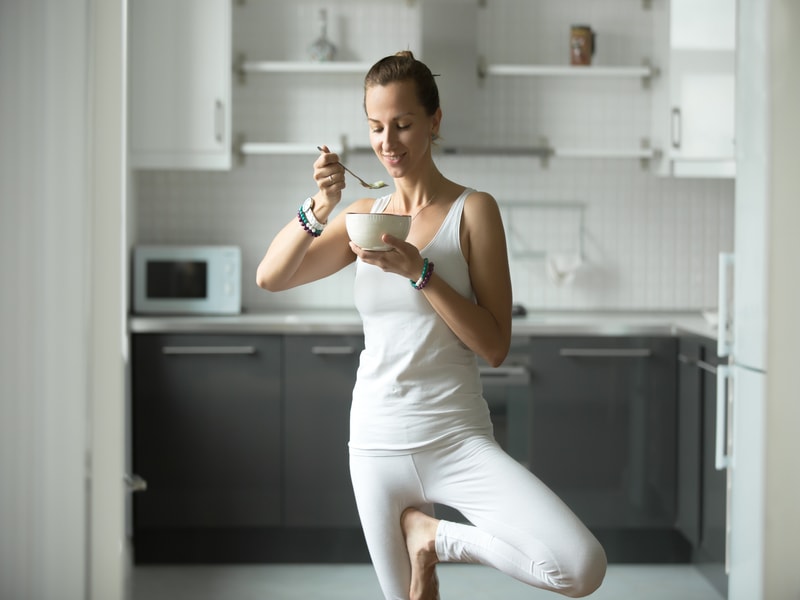 ---
Nike training club is a favorite for us, not only is it a free fitness app it's got a range of training programs to help you shake off any winter blues, ranging from beginner to advance, with a selection of programs that suit your life. A mix of yoga, cardio, HiTT, and strength training options there is something to suit everyone.
If you are looking to run faster, build stamina or enhance your yoga practice the Nike training club app might just be what you are after.
The app celebrates success and builds a online community for you to share a range of achievements, trophies and badges.
Free and available on both Android and iphone.
---
If Burpees, spider crawls and tuck jumps aren't your jam and you're more interested in calming the mind then this free app could be the app to bring back some balance during this unusual time.
The smiling mind programs help people assist with the pressure, stress and challenges of our daily lives. Developed by psychologists and educators, the app encourage users to practice a short 10 minutes a day to build balance. You can also get the whole family involved, practising mindfulness together.
Free and available on both Android and iphone.
---
This app is not for the fainthearted. If your goals are to push you to your fitness limits, then give this app a whirl. Fitbod builds personalised workouts based on data you input during set up. As you master exercises, and reduce time to complete programs your profile is tailored to suit. You can even choose preferred exercises, using body weight or available equipment. All this setting you up for success.
Results are logged after each workout, with an option to share achievements, motivating yourself and others. An added bonus is you can share the app with friends and give them a free week to test it out.
Available on both Android and iphone with monthly and yearly subscription offers.
---
If you're an aspiring netty player or just looking to add a different training style to your workout routine, then check out NETFIT netball. This app developed and delivered by elite netballers and coaches will get you training like a pro. Unlocking a world of fitness challenges to help you sharpen your skills on and off the court, nutritional advice and podcasts for a healthy body and mind, and yoga & pilates for the days you just need to stretch it out. Netfit netball is fun, vibrant and energetic bringing the uplifting community of netball into our homes.
Free and available on both Android and iphone.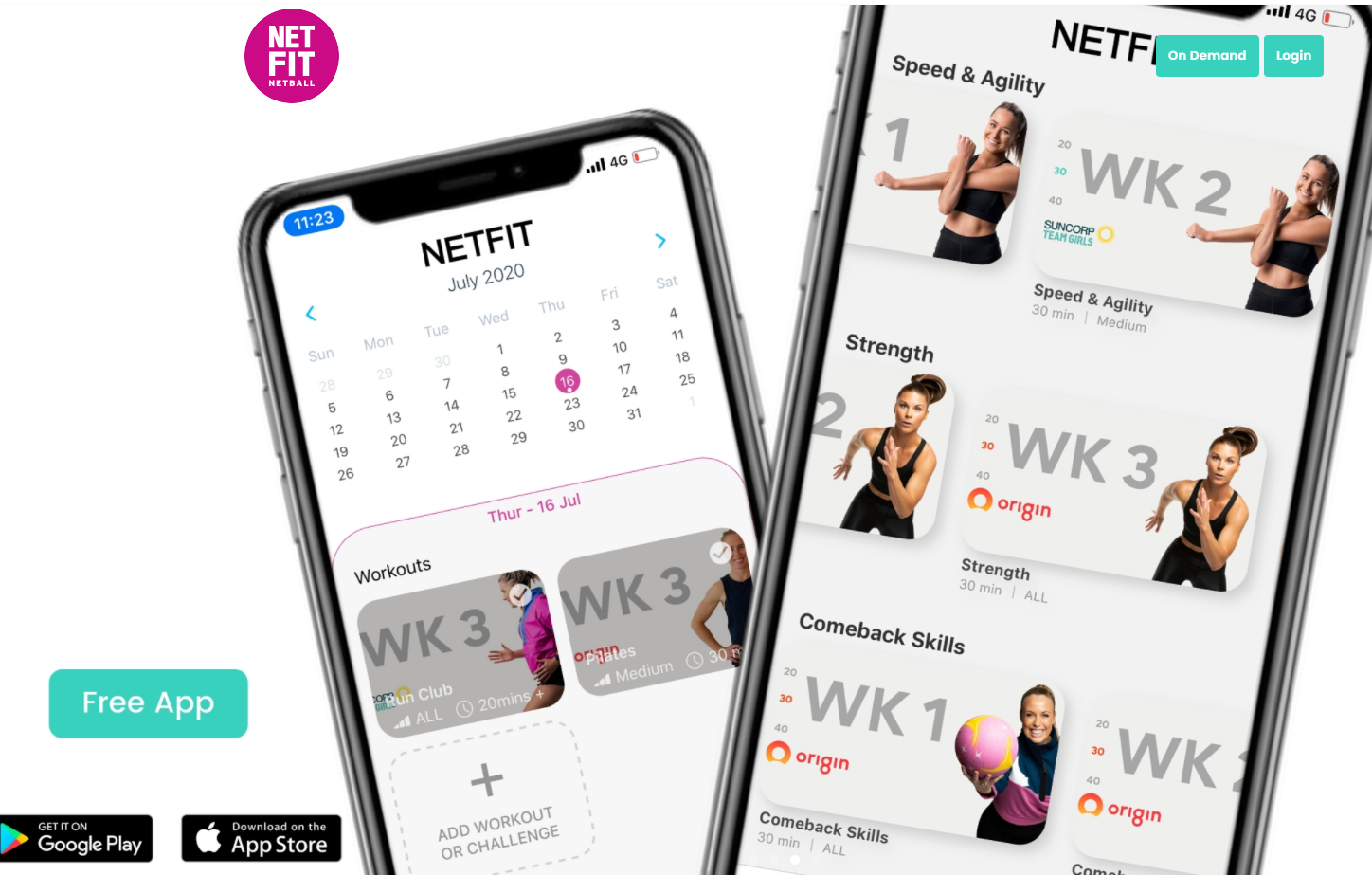 ---
---