Customers are more engaged in energy than ever and embracing cleaner and smarter energy solutions, according to 2021 Future Energy Report.
Now in its fourth year, the Future Energy Report's been tracking Australia's evolving attitudes and behaviours on what sits behind the switch. Including how people are using energy, adoption of technology, and their views on a rapidly changing energy landscape.
Battery powered
Headlining this year's report is strong interest in home batteries and other low carbon energy technologies. 85% of Australians believe that home batteries will eventually be as common as TVs in Australian homes. And for homes that already have a battery, 65% of them are happy with the value they are getting from it. However, 76% of people without a home battery believe they're too expensive to install today.
"With tremendous growth in rooftop solar over the past decade, the way we interact with energy has changed dramatically and Australians are increasingly turning to smarter and cleaner energy solutions to help them reduce their energy costs," according to Origin's head of retail, Jon Briskin.
"The key to accelerating the adoption of home batteries lies in helping to make them more accessible and affordable for more Australians by finding ways to lower the higher upfront cost and deliver greater value, with connection to a Virtual Power Plants being one way to do that."
The report also found that Australians are open to allowing energy companies to help manage their energy use and remotely control services such as air-conditioning, hot water and EV charging or connecting to a virtual power plant, with 84% of Australians saying they were interested in demand management.
Driving towards an electric future
The report found nearly half of Australians would consider an EV if buying a new car today, and 31% believe their children would learn to drive in an EV within the next 10 years.
However, the lower fuel and maintenance costs of EVs may not be well understood because 72% of Australians said that the cost of EVs was preventing them from buying one.
"We expect that EV sales will accelerate when the cost of buying a new EV reaches parity with petrol engine vehicles around the middle of this decade," Mr Briskin said.
"Until then, supportive coordinated national policy can help play an important role in addressing the higher upfront cost of EVs. The recent incentives announced in Victoria and New South Wales are a step in the right direction, as we've seen government incentives drive rapid uptake of EVs across parts of Europe and the United Kingdom."
The hip pocket test
Unsurprisingly, the report shows that while interest in energy is at an all-time high. Cost remains the number one priority for most Australians in choosing an energy provider, as well as investing in energy technologies such as solar, home batteries and electric vehicles.
"Similar to the exponential growth we have seen in rooftop solar over the past decade, once the value of batteries and EVs are clear for customers, we expect to see more Australians adopt a tech-driven clean energy future," Mr Briskin said.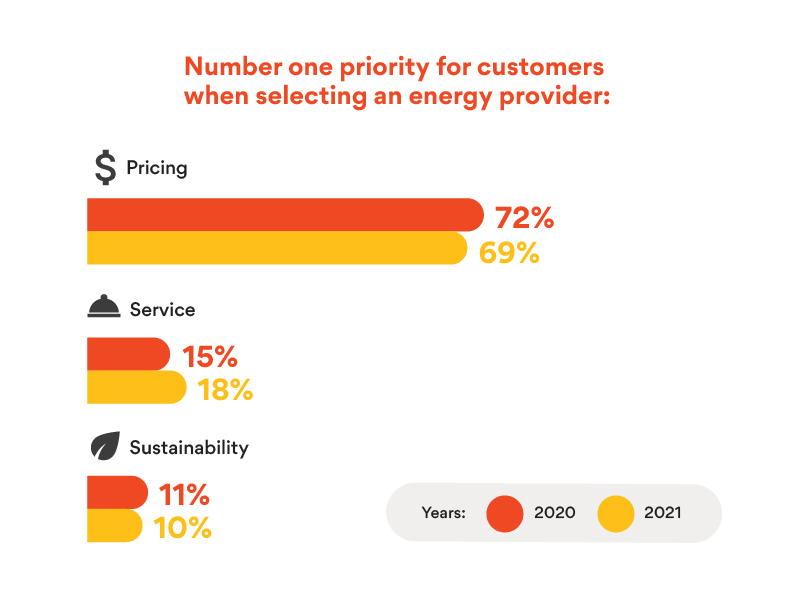 A sunny disposition
Of all Australians surveyed, unsurprisingly it's solar households that have the highest levels of energy literacy and are more likely to actively manage their energy use.
More than two-thirds of Australians with solar say that having solar has made them more engaged with energy overall, 74% say it has made them more interested in managing their home's energy, and 59% say it has made them more interested in getting other energy related technology for their home.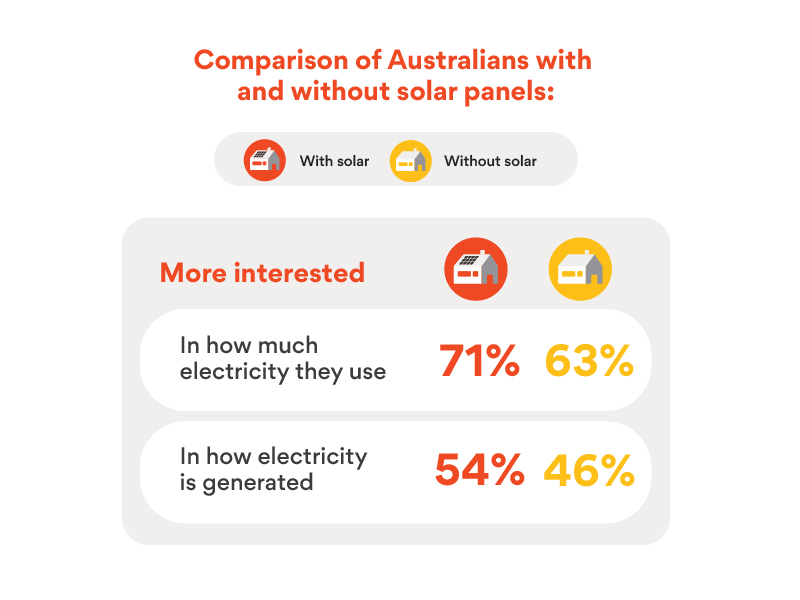 The future is now
"Right now, is an exciting time for customers, with a smarter, cleaner and more connected energy system helping give them more power and control over their energy use and bills," Origin's Jon Briskin said.
"People are becoming more engaged with energy, with solar acting as an entry point, and the pandemic accelerating this change. We expect this engagement to continue to increase with more growth in connected smart devices, and further changes to the way energy's generated, distributed and stored."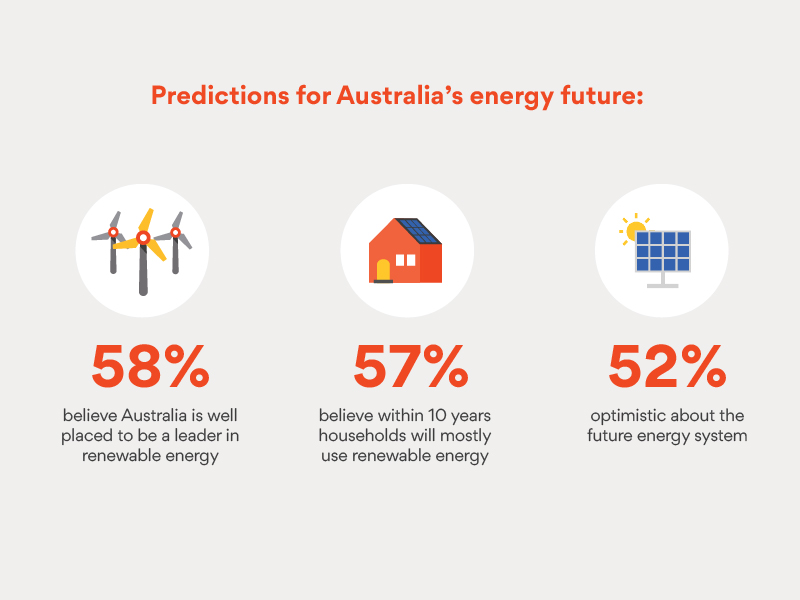 The full picture
Want to find out more about our nation's energy future?