So, you're ready to make the leap from living with your parents to finding a place of your own. Congratulations! Moving out of your parents' house for the first time is a big change, and being as prepared as possible is going to help with this major life transition. These moving tips will help make this transition as easy as possible.
The cost of moving house
The first step is to make a budget, says Laura Higgins, Senior Executive Leader at ASIC, whose Moneysmart website offers financial guidance and tips.
"[A budget] will help you work out your income and expenses, and what you can spend day to day," she says.
Once you've done a budget, look at what living away from home is going to cost you. Ongoing costs will include rent, utility bills, transport, groceries, and internet and phone bills.
Your one-off costs will be your rental bond, rent in advance (usually four weeks) and moving fees. If you're getting your own place, add in connection fees for utilities and the internet. Think about contents insurance, too (not essential, but important), and parking permits, if applicable.
To share or not to share
Another big factor to consider is whether to live solo or in a share house.
"Sharing a place can be cheaper than renting on your own, but make sure you and your flatmates agree on responsibilities at the start," advises Higgins.
You also need to make sure that your financial arrangement is airtight. "One way to manage the risk of rental payments is to put everyone's name on the lease and any bills," she says.
"Put down in writing how much rent you'll pay and how household costs will be divided. If you don't and something goes wrong, you might not get your money back."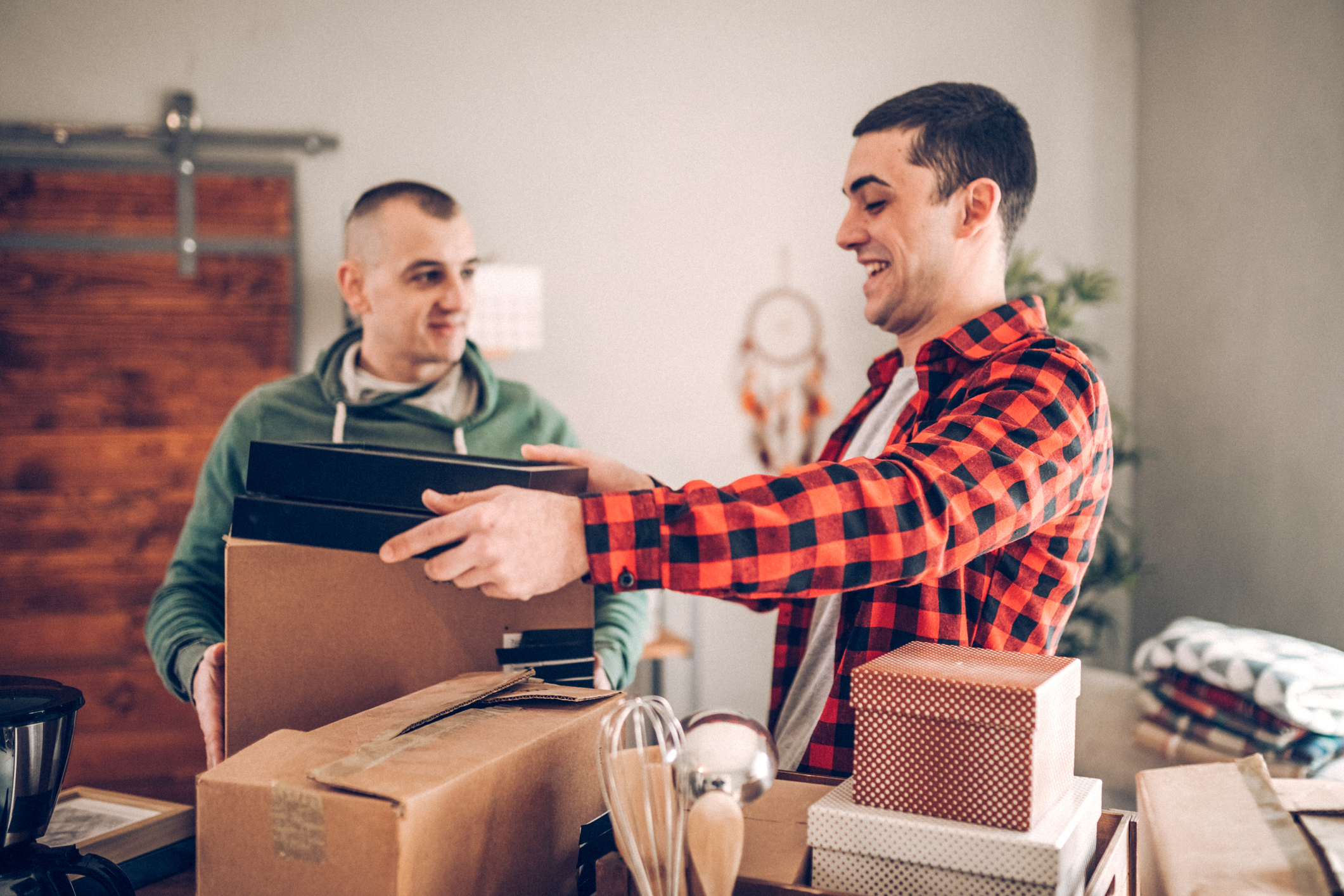 Moving your stuff
It's probably a good idea to declutter your life before you move. Set aside a weekend to sort through your "stuff" – decide what you want to take with you, what you'd like to keep and store at Mum and Dad's, and what you no longer need. Donate the good stuff to charity or consider selling it to help raise funds towards your move, and thoughtfully get rid of the rest, ie recycle where possible.
The price of a removalist will depend on whether you're going the share or solo route, but the typical cost of moving house is between $75 and $300 an hour.
What will you need?
If you're moving into a share house, it's likely you'll only need to furnish your room, so hopefully you already own everything for the space.
If there aren't built-ins, you'll need a clothes rack (or two), and possibly extra storage for towels and linen. Make it your own with inexpensive decorative items such as fairy lights and artwork – but remember to check the landlord's rules about hanging things on walls.
Going solo is a very different story and you will probably be starting from scratch. To keep expenses down, buy as much as you can secondhand, borrow from family or friends, and embrace the less-is-more approach to decorating.
A moving-house checklist
"There's a lot to organise when you move out," says Higgins. "You can use a checklist to help get you started."
Here's what she suggests you should include:
Do a budget to work out what you can afford
Research the area
Find out if the place comes furnished
Get rid of unwanted items, or sell them to raise extra money
Pay off any existing bills before moving
Sign up to an internet provider
Redirect your mail and subscriptions