Moving house can be overwhelming.
From the endless list of to-dos – like packing up every single item you own, scheduling removalists or organising boxes – through to the extra bits like the bond cleans, it's a mammoth job. Throw kids into the mix and the job gets trickier by a factor of about 10.
These tips will help keep the kids entertained on moving day – so you can settle into the new place sooner.
1. Get them involved
If your kids are old enough to pitch in, get them to help.
Grab a clipboard and a pen and set them a to-do list filled with tasks they can handle. Some suggestions are packing up kitchen utensils, their room or even supervising the adults.
You can also keep them engaged by giving them an incentive to finish their list – like letting them pick which takeaway food you'll have for dinner on move-in night.
2. Decorate the moving boxes
While you're running around packing up, get the kids to decorate the moving boxes. Give them some coloured markers and stickers and let their imaginations run wild.
To make sure you can still read the labels on the boxes, write or stencil some chunky letters on the outside and task the kids with filling them in. Think patterns, line art, stickers, glitter pens – the works!
3. Create a moving-day kit
Grab a box or a backpack and fill it with fun activities the kids will enjoy. Think colouring-in books, pens/crayons, easy DIY-craft kits, books, a board game and their favourite snacks.
If you're okay with digital devices, download their fav movie on the iPad or laptop and throw in a pillow. A good mix of activities will help fight the "I'm bored" soundtrack.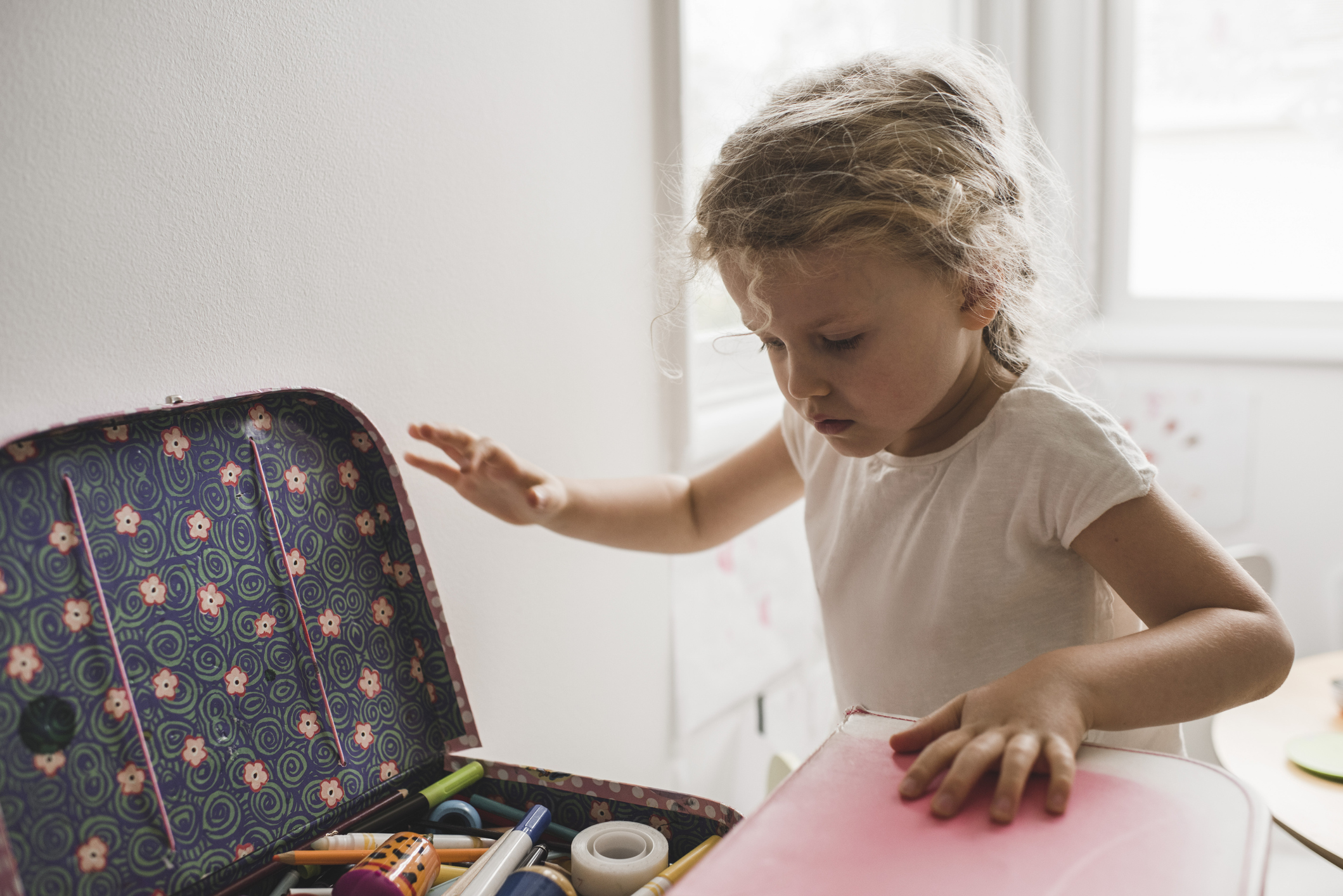 4. Make up their 'first night' box
While you're busily packing up the house, task the kids with packing a box with items they'll need to settle into the new place.
Get them to think about all the little things they want with them for their first night in their new room, so they don't need to dig through all the boxes! Some staples would be PJs, stuffed toys, toiletries and night lights .
Moving into a whole new space can be a big adjustment. Having favourite items nearby on the first night can help bring a sense of comfort and make the transition a little easier.
5. Create a moving-day safe room
If you've got the space to create a designated spot in the new place for the kids on moving day, capitalise on it! Plonk the kids into the spare room or study with all the essentials: iPad/laptop, books and their fav toys.
Let the removalists (or lucky family/friends who've been kind enough to help you move) know that the kids' room is off limits. This will help the kids feel settled and keep them from being underfoot while all the action's taking place.
6. Take a walk
If there are a few of you helping with the move, take it in turns to take the kids for a walk. This is a great opportunity to look around your old neighbourhood one last time – and discover your new one!
Make a game of it – get them to list five favourite things from their old neighbourhood and to jot down five new things in their new one.
7. Play outdoors
Got a courtyard? Balcony? Garden? Outdoor activities are a great way to keep the kids away from the hustle and bustle, while encouraging them to burn off some energy.
Some easy options are balls, bubbles, or a tether-ball set. If they get tuckered out easily, you could set up a painting or play-dough station in the backyard to keep them busy.
8. Create a scavenger hunt
Once you're in the new place, unleash the kids' inner detective with a scavenger hunt.
Give them a list of items to find among the moving boxes once they're delivered. If your boxes are already labelled (or beautifully decorated with stickers) it should be easy for them to find the items.
You could get the kids to find their favourite bedtime story, a family photo or their pyjamas. If you want to keep things interesting, award the winner a prize – perhaps a new set of sheets, pyjamas or some new décor for their room.
9. Set up a craft station
Keep the kids busy while you unpack by setting up a craft station in the backyard. Water-based paints, coloured markers, paper and aprons will get you started – and older kids might like beautiful origami papers.
Challenge them to paint a picture of the new place or portraits of one another – or a caricature of you! Hang the artworks on the fridge – or Blu-Tac to walls as placeholders while you get your picture hooks sorted.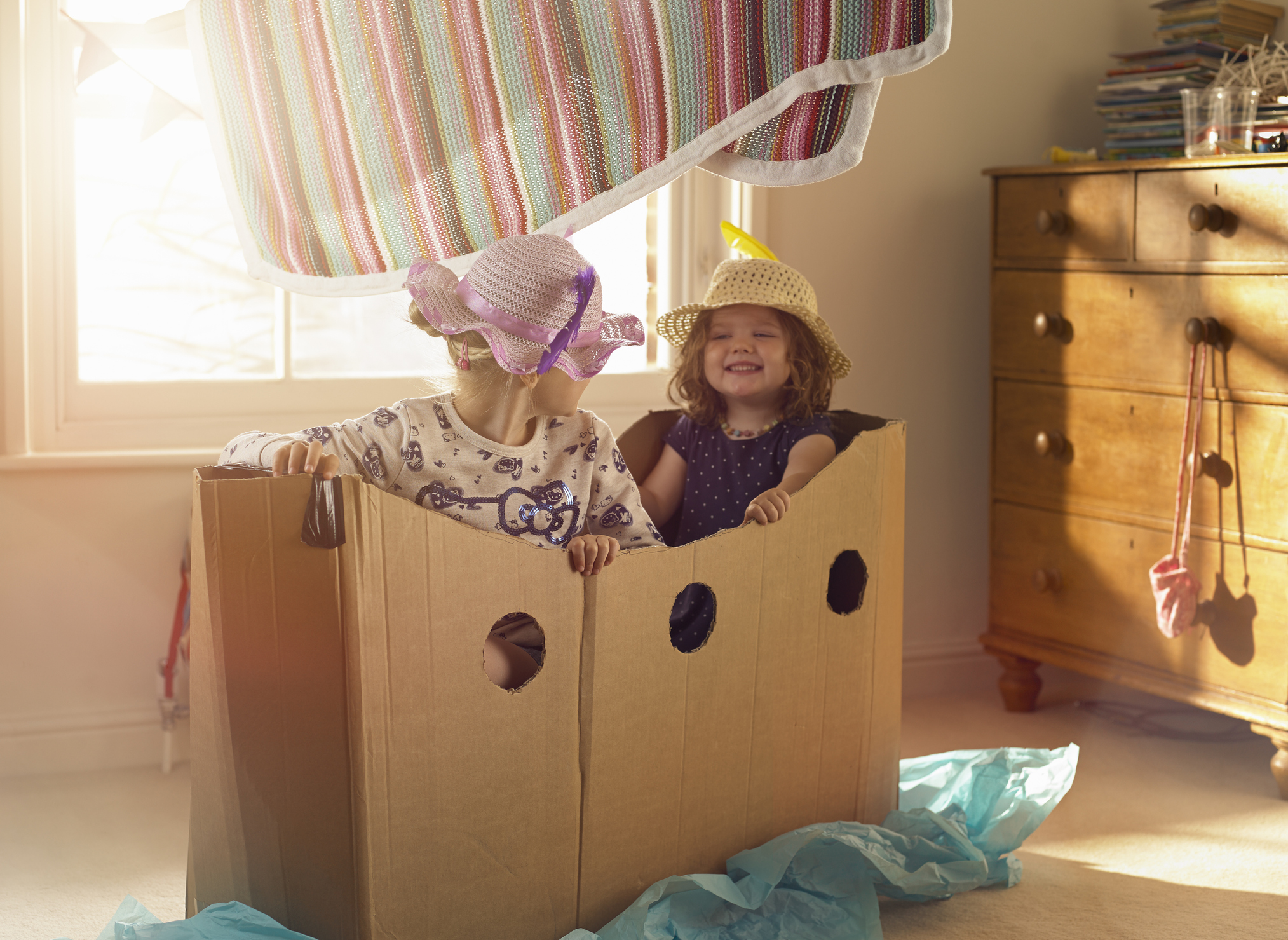 10. Box fort competition
You're in the new place and there are boxes and tape aplenty now you're in the swing of unpacking. Instead of ending up with cardboard scraps all over the house, host a box-fort building competition!
The rules? Any empty box is up for grabs and you can only use carboard, tape and some pens/crayons to decorate them. This will keep the kids busy for a good hour (at least) while they piece together their cubbies and add their pops of colour.
Bonus? It's a good place to hide out for a cup of tea and some solitude when moving day's over.
---
Moving house is stressful enough, so let us take care of getting your energy connected. With our Move Promise we'll make sure your power's on the next business day (when you book online before 1pm Monday to Friday). For added peace of mind, our Moves Promise guarantees that in the event we can't power your home the next business day, we'll give you $400 (incl GST) credit per day for related expenses.*