Apartment living offers a lot of advantages – no more grass to mow, no more battling to find a parking space in the street, no more overgrown garden to tame.
But whether you're moving into an apartment for the first time or you're a seasoned unit-dweller, finding space for everything is always going to present a challenge.
So for the lowdown on the best space-saving hacks, we asked an interior designer for her advice.
Double duty
When it comes to furniture, choose pieces that do "double duty", says Annie Bowen of Annie Bowen Design.
A large ottoman with built-in storage is the perfect example. "Ottomans can act as a moveable foot-rest instead of having a fixed chaise on your sofa," says Bowen.
"Add a tray to the top of the ottoman and it becomes a coffee table as well." Lift the lid and you have a great storage spot for linen, towels and blankets.
Other pieces to consider include beds with storage drawers, a set of nesting tables, a versatile bar cart, and vintage storage trunks that double as coffee tables.

All the way
Maximising your vertical space is another good trick.
"Take your built-in storage all the way to the ceiling," Bowen advises. "Even though you'll need a stepladder to access the high cupboards, taking your kitchen cabinets and bedroom wardrobes to ceiling height will really maximise the available storage space."
Use the high space to store things you don't use often, like vases and large platters in the kitchen, suitcases in the bedroom, and holiday decorations in the hallway cupboard.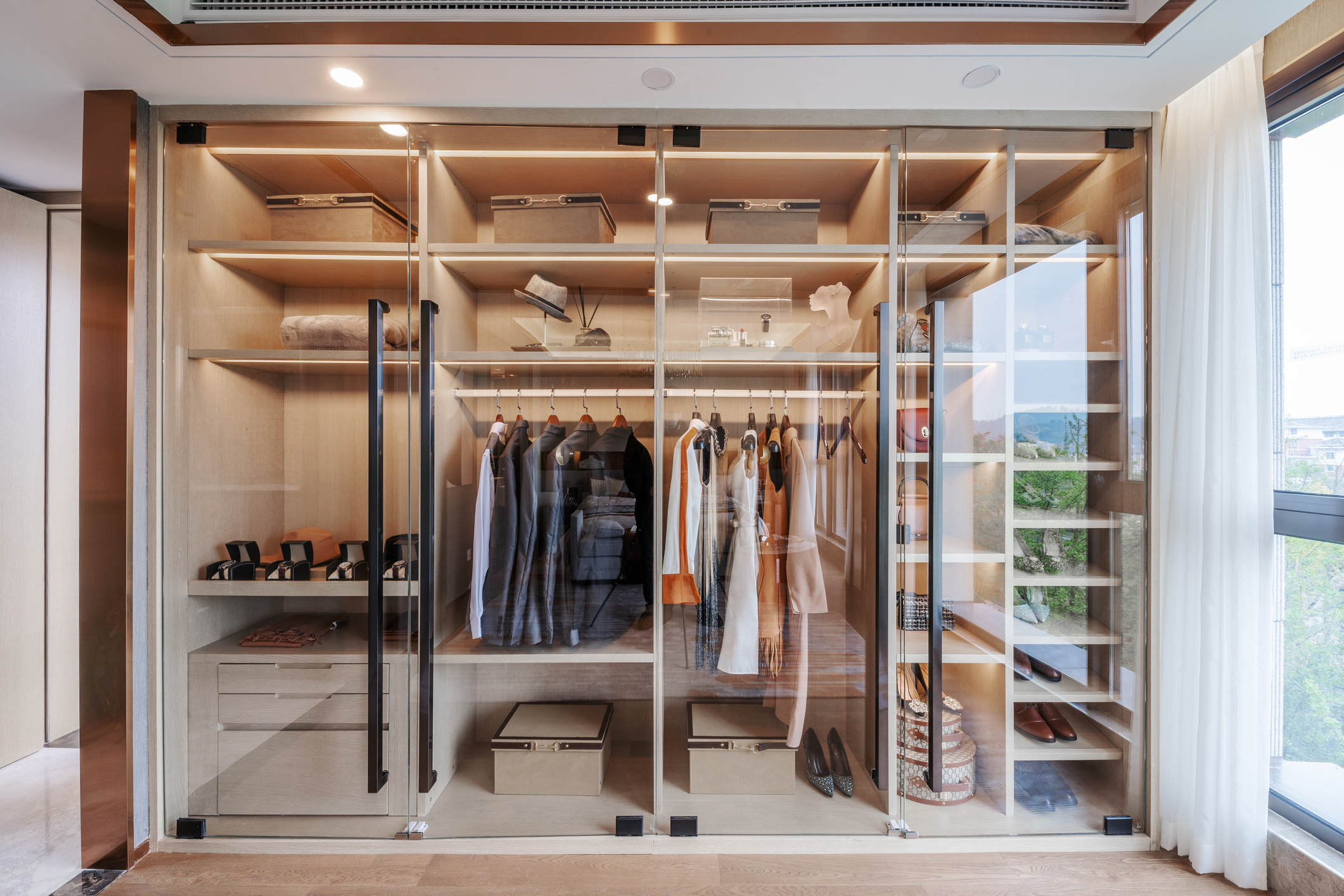 Get hooked
Clever accessories will be your best friends in a space where storage is limited. Even something as simple as coat hooks.
"Coat hooks on the wall behind bedroom doors can be hidden most of the time, but are great for storing hats and bags," Bowen says.
In the same vein? A towel rail with hooks to hang belts, shelves above your door frames, magnetic strips for your kitchen splashbacks.
And the storage inside your storage is also important. "Spend some time thinking about the internal components of your cabinetry and drawers," adds Bowen.
"Look for products that allow you to stay organised and also ensure you maximise the use of the available space."
Extend yourself
A dining table that extends might be your new best friend, especially if you love entertaining.
"In day-to-day life, you probably don't need a big dining table. Often, a four-seater table will be enough for apartment living," Bowen says.
"The beauty of an extendable table is that when you're entertaining, you can fit six to eight people around it, with maybe a little manoeuvring of other furniture to make it work."
In addition to your normal dining chairs, invest in cheap and cheerful folding chairs that will add a splash of brightness to the table, and can be easily stored when not in use.
A few quick fixes
"Avoid sharknose handles on joinery drawers. Although they look clean, the dividing panels between each drawer to allow for the finger pull means you lose 50mm in depth per drawer. Use a handle instead ."

"Floating bookshelves where your books stand vertically and face forward mean you don't need the depth of a standard bookshelf. This allows you to display and store books without encroaching on the floor space of the room.