---
At the end of June 2017 more than 30,000 residential customers, who wanted to pay for their energy bills but didn't have the means to do so, were in Power On, supported by our team of Hardship consultants.
Andrea is at the helm of the program and has seen many of those customers take control of their energy bills, and get back on their feet.
"Sometimes all it takes is to stop; listen; understand; not judge," Andrea said.
While a customer remains in Power On, Origin won't disconnect their energy supply or follow our normal debt collection process. 
 "We allow [customers] to stop and work through [their problems], while we just take away some of the noise, which is paying for their electricity," she said.
"They know they're going to come home and their power's going to be on."
The program is designed for anyone in need of financial assistance.*
"Anybody who's struggling to pay their bills [is eligible]. There's no limit. There's no asset testing. There's no income testing. It's someone, who at some point in time, can't afford to pay what they're consuming or what they've already consumed." Andrea added.
For those who can't afford to pay their bills, Power On offers services like flexible payment options, Centrepay and direct debit information, energy efficiency advice, concession and rebate assistance, as well as financial counselling service referrals.
 "To me it's about the customer; it's about their life; it's about the things that are under the surface," she said.
"When we go through drought season, we've got farmers who are too proud [to ask for help]. They live in small communities… they don't want to go and seek help in the local community because they're struggling at the moment. So they struggle through the times. But when they contact us, they know that it's an agreement between their energy company and them."
Andrea said the program's primary goal was to help customers when they needed it most.
"We've got a customer who, for six months, struggled to put food on the table for his family. It affected his health and wellbeing and then one day his wife picked up the phone and we started having a conversation with her. We provided them with places to contact outside of their local community so they could actually go out and get the help that they needed without being embarrassed, and three months later they were back on track."
This story was one of many heard and by her team; a team that also works with organisations like Victorian Uniting Care, to deliver further assistance to those in need through programs like Caring.
"Caring is a program where a customer comes to us and we've identified that they need more than just assistance with their energy bill, [in which case] we will transfer that call to Kildonan." Andrea explained.
"Kildonan will help them with family services, help them with psychologists [and] a whole range of services that are outside of our realm. It allows the customer to take control back of their entire life and I think that's a focus of what I believe our program stands for. It's not just the energy, it's about the customer."
In 2013, Andrea's department was made up of 23 customer care representatives, and has since grown to over 60. In the financial year ending 30 June 2017, more than 12,000 customers successfully completed the Power On program.
 "[Our customer care representatives] actually get emotionally invested." Andrea added.
"They say their job is hard because sometimes you spend the day listening to really, really sad stories but they say they walk out of the office and go 'today I helped someone'."
When asked what success looks like for the program and her team, Andrea said it could be measured in many ways.
"At the end, it's normally by having a loyal customer who actually trusts Origin, trusts what we say we're going to do and will also promote, within the community, that there's help out there," she said.
"Don't be scared to ask."
When prices rise, Origin believes it's critical to support people in hardship with their energy bills, so they can continue to turn on their lights and heat their homes.
If you're having trouble paying your bills, give us a call as soon as possible on 13 24 61 between 7 am and 9 pm. We're here to help. If you need an interpreter, call 1300 137 427.
Our policy
Take a look at our hardship policy or hardship brochure to find out more about assistance that may be available to you.
Just so you're aware, you won't get a pay on time discount on your bill if:
You get a payment extension
You don't pay your Power On instalments by direct debit
*Please read our hardship policy for full eligibility criteria.
Our hardship policy
Hardship policy – ACT, NSW, NT, QLD, SA and VIC (PDF 301 KB)
You can also see our Hardship brochure (PDF 5 MB) to find out more about assistance that may be available to you.
---
About the author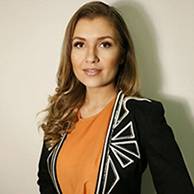 Anja is Origin's blog content lead. She's passionate about taking information and bringing it to life in interesting, relevant and useful ways for our audiences. Outside of work, the Pilates-loving, fashion-obsessed Melbourne girl can be found at the beach, soaking up the sun.