Macinley Butson is a young inventor and judge of Origin's Little Big Idea competition. Here, she talks about the importance of curiosity and how inspired she is by creativity.
Growing up, I was an explorer and always very curious – I loved thinking about how and why things worked. I also really enjoyed experimenting and seeing the potential of my ideas through different science activities.
Now as a 19 year old and a judge for Origin's Little Big Idea competition, I'm lucky enough to see a similar spirit in the next generation of young inventors, many of whom remind me of myself when I was a kid.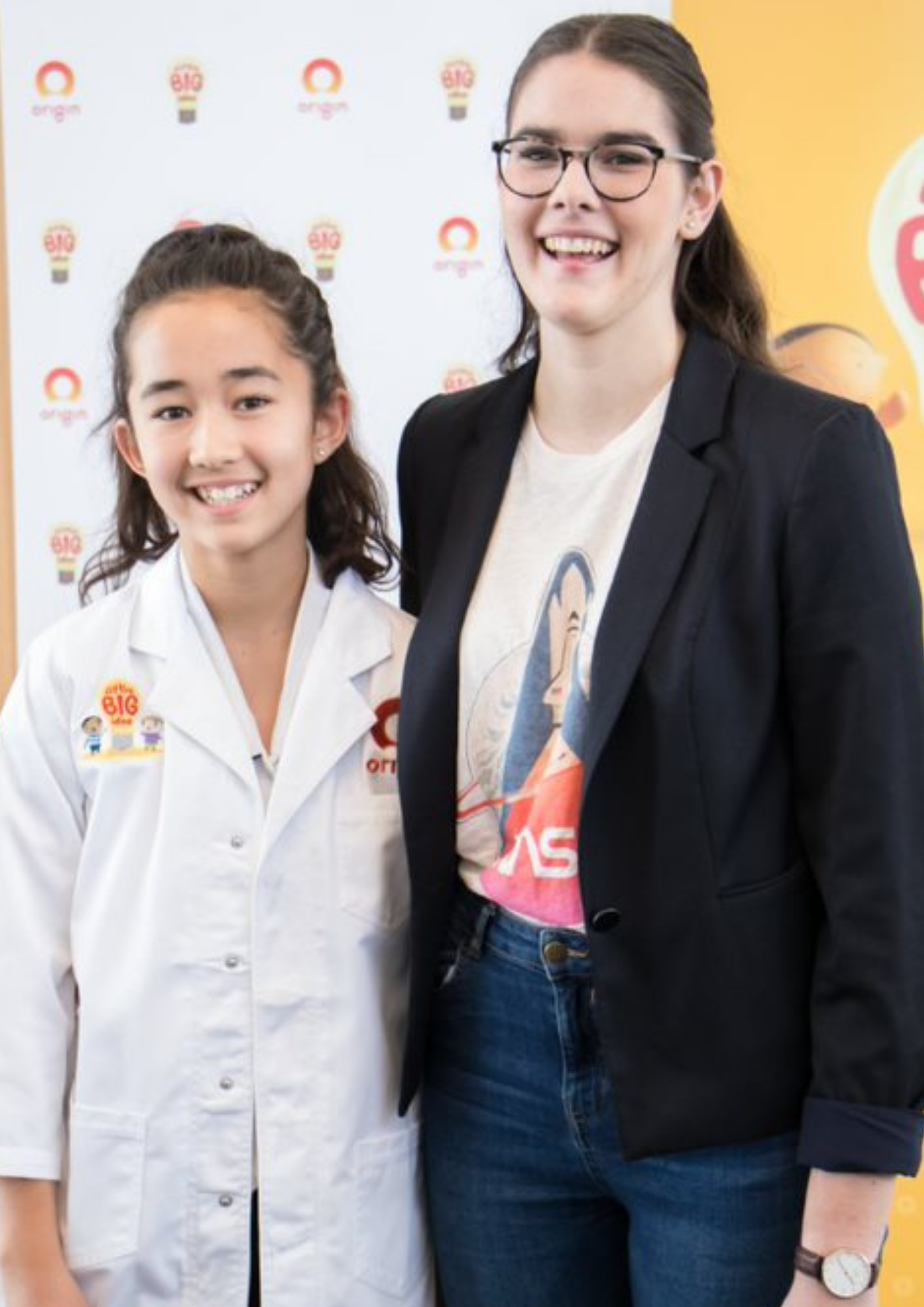 I came up with my first invention when I was seven years old – a pair of tinted glasses that could be adjusted to suit different light conditions. That pair of sunglasses sparked a curiosity in me that would later lead to my career in science and the development of my most successful invention to date – the SMART Armour.
SMART Armour is a protective device that shields breast cancer patients from excess radiation to the untreated breast. The idea came to me when I was sixteen years old, following a discussion around the dinner table about the difficulties breast cancer patients face. While it took months of trial and error, I realised that with a bit of research and creative thinking, exciting ideas can come to life no matter how little or big you are.
In 2018, I was named the NSW Young Australian of the Year for my achievements in science and health. It was a surreal moment to be awarded for my curiosity and passion for creating. This experience is one of the many reasons why I love being a judge of Origin's Little Big Idea. The competition gives me the opportunity to recognise the talent in other young inventors and to help inspire them to achieve their goals.
I love seeing people of all ages getting creative and thinking about the world differently. You're never too young or too old to start inventing – all you need is curiosity and persistence!
My advice for inventors big and small
Remain passionately curious about everything you do
Don't be afraid to redefine success
Innovation is an iterative process – each mistake only gets you closer to the solution!
With more than 2,000 entries in this year's Little Big Idea competition, I can't wait to see all of the creative and innovative ideas from Australia's young inventors. We'll be sharing the 2020 finalists and their winning inventions soon, so be sure to keep an eye out!
Thank you to everyone who submitted their ideas – keep creating, keep innovating and always remain curious!