Prefer to interact with us digitally? We've got a couple of ways you can self-serve, quickly and easily.
Download our app
Downloading our app makes it really easy to pay your bills and manage your account. If you have a smart meter, you can also track your energy use, so that you can see what you're using and when.
With our app, you can pay your bills in just one tap. You can also find past bills and payments, set up direct debit and chat to us directly from the app itself.
Solar customers can also see how much energy they've fed back into the grid, and any credits they've earned.
Download it on Google Play or in the App Store.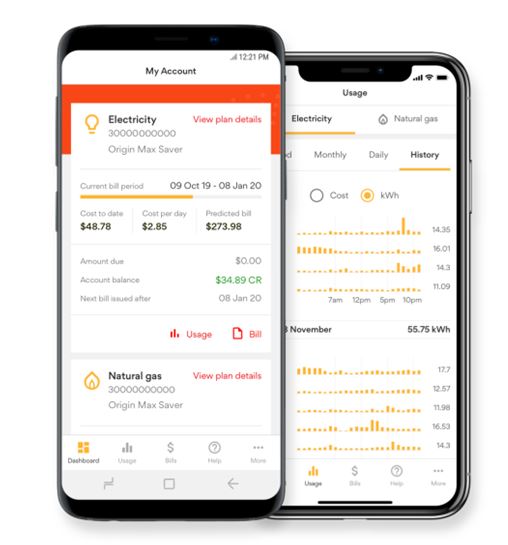 Log in to My Account
You can use My Account to view and pay your bills, renew or change your plan and manage your account details. You can also track your energy usage and set up direct debits.
To set up an account, you'll just need the email address that's linked to your account. We'll send you a code to make sure we have the correct email – then you choose your password and you're good to go.
If you don't already have access, you can register right here.
See what else you can do in My Account
Read more
7 ways to save energy while working from home
How Origin's supporting customers and maintaining energy supply during COVID-19