Once you've cooked with gas, it's hard to imagine cooking any other way. But how do you choose the perfect gas oven or stove for your home? There are a few things to think about before you shop the brands.
1. Your cooking style
Have an idea of how your household cooks; whether it's baking, frying, grilling or roasting, knowing how you'll use your kitchen appliances will help you weigh up the value of different features.
2. The size of your kitchen or workspace
Measure the space you have available for your cooktop or oven and make sure you choose a capacity and shape that fits your kitchen. Consider how many burners you'll need on a cooktop and the sizes that suit the pots and pans you use.

3. The design and aesthetics of your kitchen
Built-in gas ovens can be installed separately to a cooktop in a wall recess or under a bench. Free-standing units include both an oven and cooktop, and can be handy in smaller kitchens. Also consider what finish suits your home (e.g. white, black, coloured or stainless steel).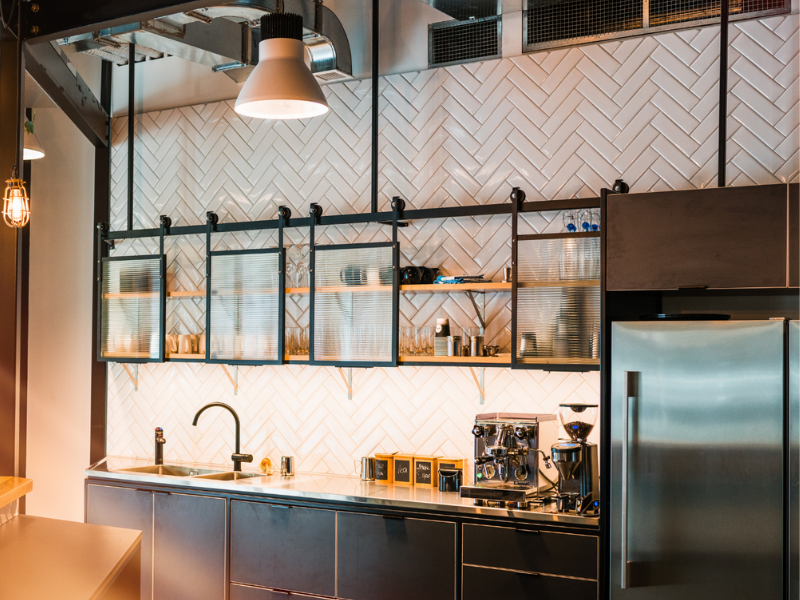 4. Buttons, knobs and ignition systems
Buttons should be easy to read and feature a pointer which clearly indicates the setting.
There are also different ignition systems to consider, such as an automatic ignition which uses a spark generated by either a Piezo or electric connection. Piezo ignition uses the impact upon a special crystal to create a spark and no electric connection is required. Electronic ignition is a push button electronic spark-generating device powered by battery or electric mains.
Older styles will have a manual ignition where gas is lit with a match or hand-held sparking gun.
5. Certification and safety
Only buy appliances that are approved as safe for use with gas in Australia. Approved appliances will carry a safety certification label and number.
Also check whether the cooktop model or oven has a safety flame failure feature. This is an electro-magnetic valve fitted to each burner. If the flame is accidentally extinguished, the gas valve will shut off after a short period of time, preventing escape of gas from that burner.
6. Cleaning
Think about how easy it is to clean up spills, and avoid designs where crumbs and food can get stuck.
7. Installation
Installations must always be done by a licensed gas fitter. If you're using LPG, a certificate of compliance should be provided to you once the gas work is completed.
We deliver to your door.