'Batteries not included' might be a term you hear when buying children's toys, not a house. But, that could all change.
Tesla CEO, Elon Musk is changing the way the world thinks about batteries and how they can be used within the home thanks to his company's breakthrough solar technology.
His vision to power lives through sustainable energy came to fruition when he launched his electric motor vehicle company in 2003.
By 2015, his company had expanded its horizon and launched a new, game-changing product – the Tesla Powerwall.
The Powerwall is a stationary battery pack designed for the home which takes energy from the sun or grid during the day and stores it for use during peak times in the evening. It changed the game by opening the possibility of not only capturing the sun's energy – but storing it.
Sleek and wall mounted, the Tesla Powerwall not only looks good (picture an art installation), but it also removes the need to have any form of a battery room.
The best part? It was designed to be mounted on a user's house, garage or wall and will work with an existing or new solar system.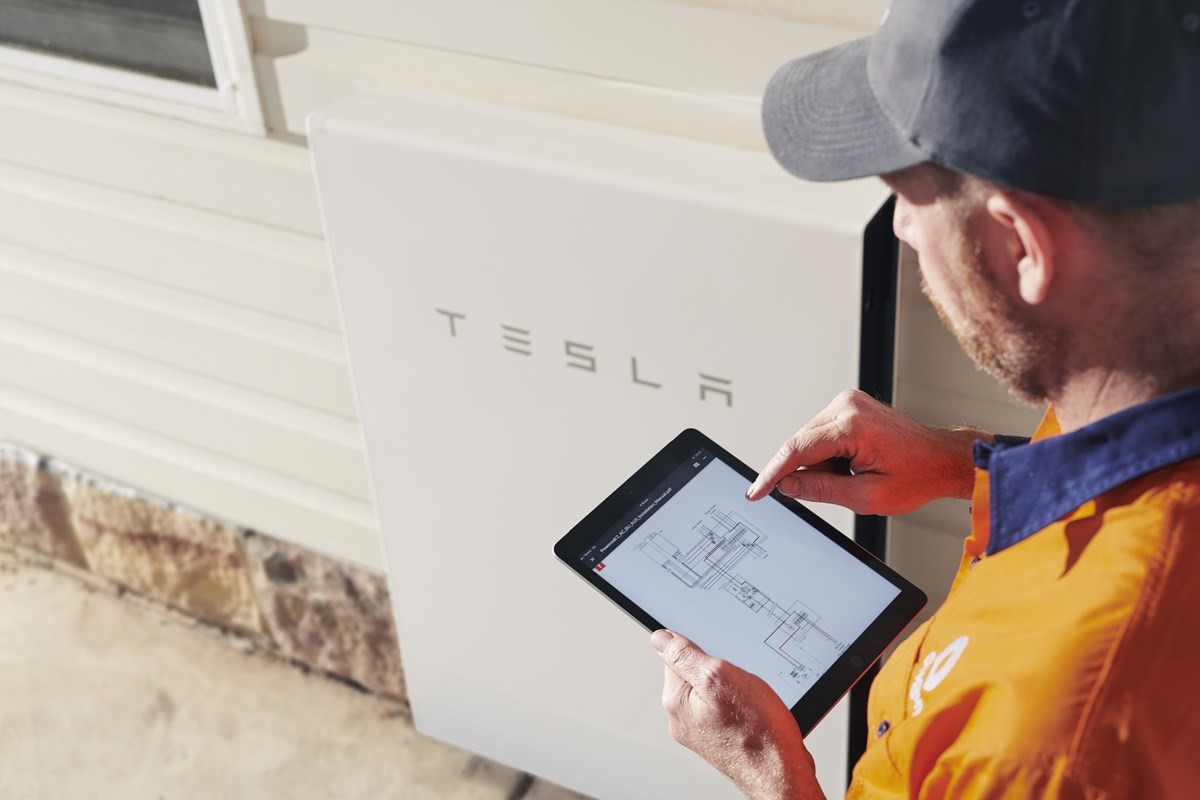 The Powerwall is compact and contemporary, and can easily be mounted to walls both inside and outdoors.
So how does it work?
Solar panels allow us to tap into a sustainable energy source, but we can only use the power they generate during the day, since the sun doesn't shine at night.
Battery packs provide us with a simple way to store sunlight, so that we can use electricity during the night when our solar panels no longer generate power.
Connecting a battery to your new or existing solar power solution seems like a no-brainer.
The benefits
The Tesla Powerwall allows you to use less electricity during peak hours and more during off peak times, which ultimately powers your home in a cheaper and more environmentally friendly way. But, the benefits don't stop there.
A few more…
– Storing the sun's energy means less power from the grid (and possibly lower bills)
– The Powerwall has 6.4 kWh of storage and usable energy, so it has enough capacity to meet the needs of an average home
– It doesn't need any ongoing maintenance
– It can integrate with your existing solar system
– You can stack up to 9 of them together and use as much power as you need