This year has been tough for Australian charities, with the first recession in three decades and unprecedented economic turmoil caused by the pandemic.
Fundraising events, fun runs, golf days, corporate volunteering events – cancelled.
But at the same time, demand for charities across the board – especially those dealing with domestic violence, mental health and food security – has skyrocketed.
Against this backdrop, there's a glimmer of hope. Some companies have not only held on, but have increased the capacity and opportunities for their staff to give back and support those in need.
With COVID-19 lockdowns and remote working, depression, disengagement and loneliness are serious issues, so offering staff remote volunteering opportunities to stay positive and engaged benefits everyone.
Recognition for workplaces that give back
GoodCompany's list of the Top 40 Best Workplaces to Give Back 2020 ranks companies on their commitment to empowering their employees to give back. Ways to give back include payroll giving, paid volunteer leave, matching donations, fundraising, sponsorship, staff rewards and other volunteering activities.
This year, for the second year running, Origin Energy is proud to have been named Australia's Best Workplace to Give Back, topping a field of more than 300 companies. Accenture was listed second followed by IAG in third place.
Importance of volunteering and community support
Volunteering and giving back through the Origin Energy Foundation is a big part of Origin's culture and identity. This recognition coincides with the Origin Energy Foundation's 10th anniversary.
To achieve its number one ranking, Origin was recognised for being one of only five companies listed in the top 40 to offer its employees unlimited volunteer leave. The award also mentioned Origin's community sponsorships including Netball Australia, Little Big Idea, Free Electrons, Injune Kindy and various other regional community grants.
Origin's commitment to reconciliation, diversity, green-energy targets and its social procurement policy were also highlighted as key factors in its number one ranking.
COVID-19 has been immensely challenging for so many not-for-profits. But the Origin Energy Foundation has found socially distanced ways for Origin people to continue to volunteer, even while most people have been working remotely.
Despite the challenges of 2020, Origin has distributed $2.9 million in grants and matched workplace giving this year.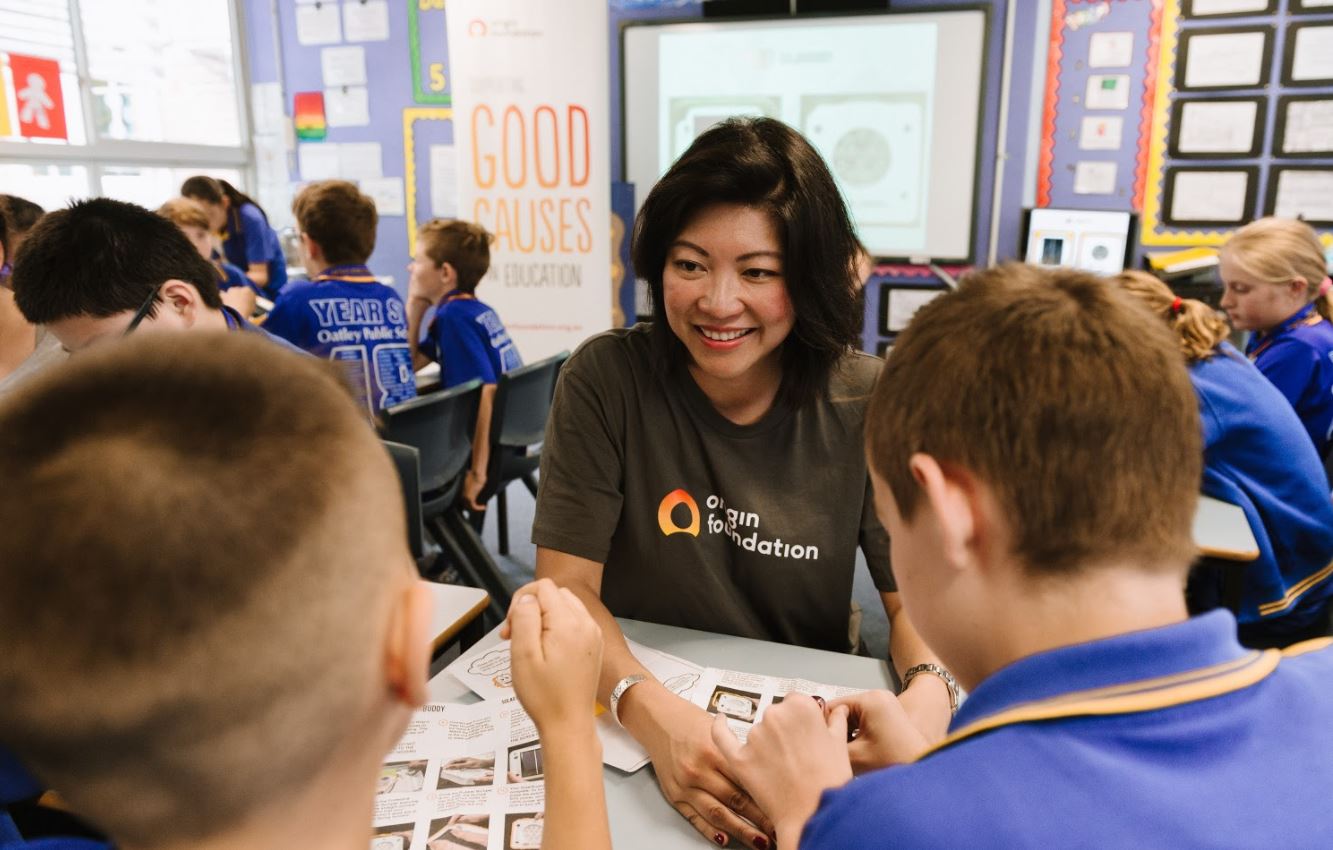 Visit GoodCompany to find out more.