Charmaine Bretherton left a career in finance to start work at Eraring Power Station 14 years ago.
As Maintenance Coordinator, her first job each day is to take part in 'Toolbox' talks, discussing safety and arranging maintenance jobs around the plant.
"I facilitate and coordinate the contractors on site, taking care of everything to do with facilities management for the asset, from fencing and cleaning, to waste management and recycling, land management, canteen staff, pest control and security."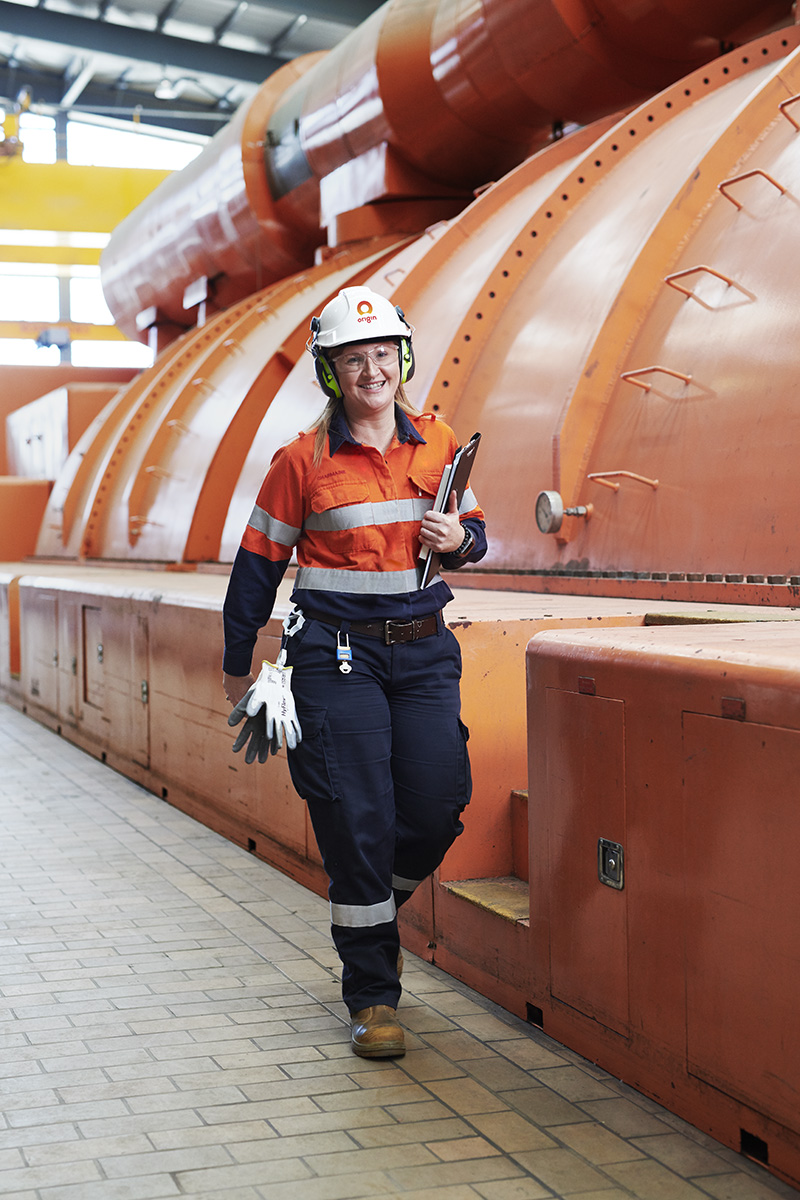 Variety on the job
Charmaine said the best aspect of her job is variety – she never knows what each day will bring. "It keeps things interesting," she said. "There can be some challenges, but when you have a good team to work with, things get done, and that's satisfying."
"I'm often out on site, ensuring the work is being carried out correctly and safely," she said. "We have a really great crew of contractors and we all work well together. They're all very safety-focused and always looking at new ways to do things more efficiently."
A focus on safety
One of Charmaine's most important roles is keeping on top of the heavy-duty cleaning work around the power station.
"A spill down the sides of conveyor belts can have a knock-on effect," she said. "If we don't clean up spills they can stop belts from running, which means we can't get fuel into the power station to make electricity."
"To me, good energy is safe energy. It's not just about producing megawatts. It's also about making sure everyone stays safe and gets to go home to their families," said Charmaine.
---
People powered
Origin Energy is made up of a team of over 4000 people, each with their own story. We're Australia's leading energy retailer and we're striving to get energy right for our customers, communities and planet.
---