Just 6 months ago we launched our brand-new mobile app for iOS, and this week our Origin app hit number 1 in the App Store for the first time.
Since May we've had over 200,000 people use our new iOS app, with a growing number of customers taking control of their Origin account online. With this, we're now seeing our customers using the app around 2.5 times a week to track their energy usage or manage their account.
Get the app here.
Why download the app?
Our award winning iOS mobile app make it easy for you to:
Track your energy usage. Break it down with filters like monthly, daily or by billing cycle and more (if you have a smart meter).
See your past bills and payments.
Pay your bills with just one tap, or setup direct debit.
Chat to us directly from the app if you need a helping hand.
Send us your self meter read (if your meter is eligible – read more).
Moving house? Now you can book your move in minutes from the app.
Solar customers can even see how much energy they've fed back into the grid, and any credits they've earned.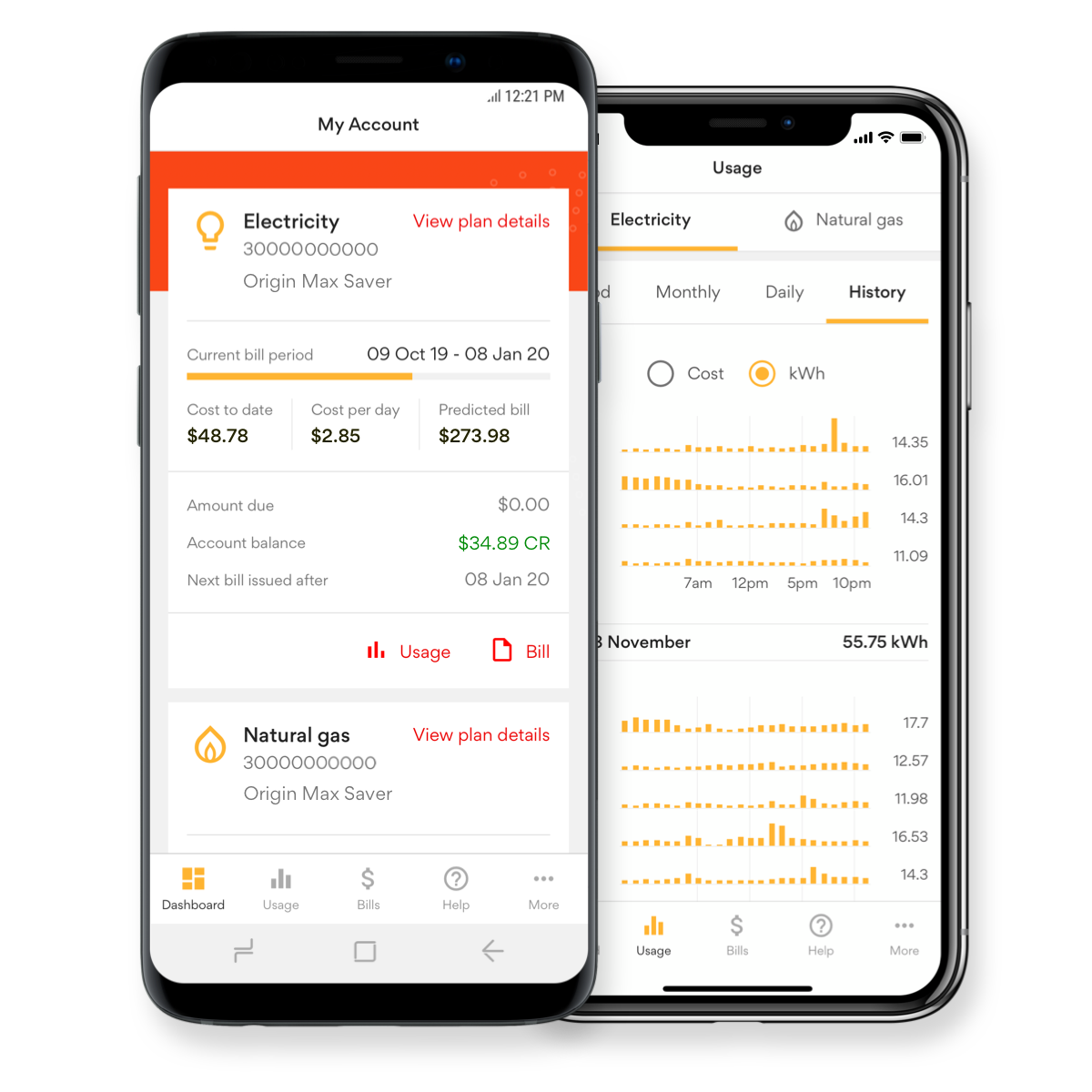 More in the works
Our iOS app follows the launch of our first ever Android app, and they now share all of the same great features. We're excited to see more and more people downloading and using our digital tools, and we're hard at work on some exciting new features coming up early next year.
---
Keen to take things a little further? Jump into My Account where you can access 'power features' like setting alerts for upcoming bills and more.
If you have any feedback on the app you can contact the team here directly at: appsupport@originenergy.com.au
---
Life tech on the Origin Blog
Here's where you'll learn about smart home integration and tech gadgets to help you save energy.
---