From the connection type to plans and equipment, setting up the internet at home can sometimes feel like a daunting task. So, we've put together a handy guide to walk you through the process – you'll be streaming your fave shows before you know it!
What internet connection do you have?
Your broadband connection speed is dependent on where you live and the wiring on your property and street. Internet jargon such as "FTTP" "FTTC" or "HFC" can be confusing and feel overwhelming. Don't worry! We've broken these down so you know what your homes' internet capabilities are.

Fibre to the Building (FTTB)
FTTB connection is generally used when we are connecting an apartment block or similar types of buildings. In these cases, the fibre-optic cables go to a point where the node connects all the apartments to the nbn™ network. The fibre node is typically a secure cabinet in your building's communications room.
Fibre to the Curb (FTTC)
FTTC connection is used in circumstances where the optical fibre is extended to the curb on your street, connecting to a small Distribution Point Unit. From here, the existing copper network connected to your home will link the last part of your nbn™ connection
Fibre to the Node (FTTN)
An FTTN connection is used where the existing copper phone and internet network between your home and street's fibre node is used to make the final part of the connection for your nbn™ access. The fibre node generally takes the form of a street cabinet.
Fibre to the Premises (FTTP)
FTTP is where fibre-optic cables are run directly onto your premises providing some of the fastest speeds in the country.
Fixed Wireless (FW)
An nbn™ Fixed Wireless connection utilises data transmitted over radio signals to connect your home to the nbn™ network. This type of connection is typically used where there is distance between premises such as in rural areas. Your data will travel from a transmission tower located as far as 14 kilometres, to an outdoor antenna that's been fitted to your home.
Hybrid Fibre Coaxial (HFC)
Hybrid Fibre Coaxial (HFC) connection is used in circumstances where the existing 'pay TV' or cable network can be used to make the final part of the nbn™ network connection. In this circumstance, a HFC line will be run from the nearest available fibre node to your premises.
What's your need (for speed)?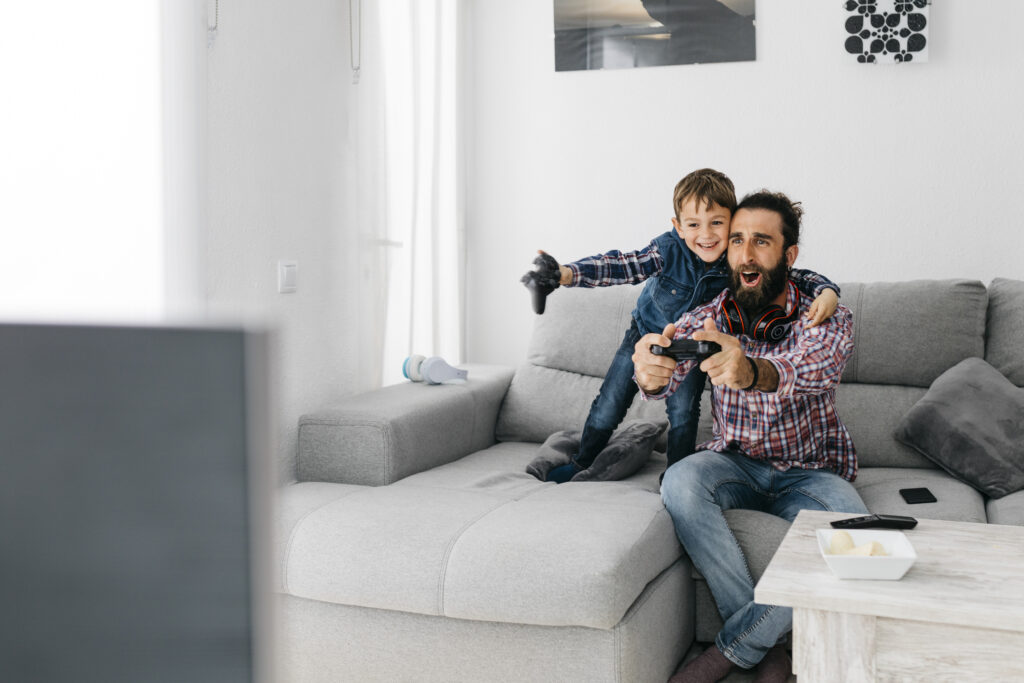 The speed of the internet plan you need will depend on how you use your internet. For example, if you love bingeing loads of shows on Netflix, you're going to need a decent connection for streaming. But if you're an avid gamer, you're going to need a much faster connection.
At Origin, our internet plans are designed so you can match them to the way you use the internet. We've got plans that cater to streamers, gamers and basic users so that you get what you expect from your internet connection.
What equipment are you working with?
To set up the internet in your place, you'll need a modem/router that supports the right speed for your household. A modem is your key to getting online as it connects you to a wide area network (WAN) or the internet. The router will connect your devices to your local area network (LAN) or WiFi network. It's important to ensure that your modem/router can support the connection you need.
The Origin Home Gateway Modem will get you connected and nbn™ (or Opticomm Fibre) ready! To connect you'll need a power cable (12V/2A) and a connection from the wall to the modem. From there, you can operate via wifi or ethernet (bearing in mind you'll need an additional cable for this). If you're looking for a complete list of equipment you need, or looking to learn how to set up your Origin modem, we've got you covered.
Choose your Origin internet plan
You can be confident choosing Origin as your internet provider, thanks to our award-winning network. We offer energy and internet bundles to help you save and, for added peace of mind, there's also our Origin next day promise.
If you sign up to one of our nbn™ plans and you have your own compatible modem, we guarantee that we'll connect your service the next business day, or you can claim up to $100 (inc GST) credit every day until you're connected – to cover related expenses. It's important to note you must sign up before 1pm for the next business day connection*.
Ready to connect to our award-winning network?
*Not available all areas or for new properties. Read the full details, eligibility criteria and T&Cs here.