With Christmas just around the corner, we've got the perfect tips for saving money before, during and after the festive season.
1. Upgrade to LEDs
If you've been using the same standard lights on your Christmas tree for years, it might be time to change to LED. LED lights use up to 90% less energy than older incandescent bulbs, so switching can result in significant savings.
LED string lights are widely available these days – try the warm white option for a traditional Christmas look.
Want to save even more energy over Christmas? Take a look at our energy saving tips.
2. Cook smart
Whether you're a master or a disaster in the kitchen, you can cut down your energy bills by cooking more efficiently this Christmas. Cook a few dishes at a time while the oven is hot and check the progress of your dish by looking through the glass instead of constantly opening the oven door.
Feel like changing it up? Ditch the kitchen and fire up the BBQ this Christmas. Check out out these 10 tips for a winning BBQ.
3. Buy online
While bricks-and-mortar stores are great for browsing and getting Christmas gift inspiration, you can often find what you're shopping for cheaper online.
Let Google do the work for you by comparing prices to make sure you're getting a good deal.
4. DIY it
Do something different to the normal Christmas rush and make some presents from scratch.
You can make festive wreaths and decorations, soaps and salves, or gift-ready foods like cookie mix in a jar in less time than it takes to find a park at the shopping centre on Christmas Eve.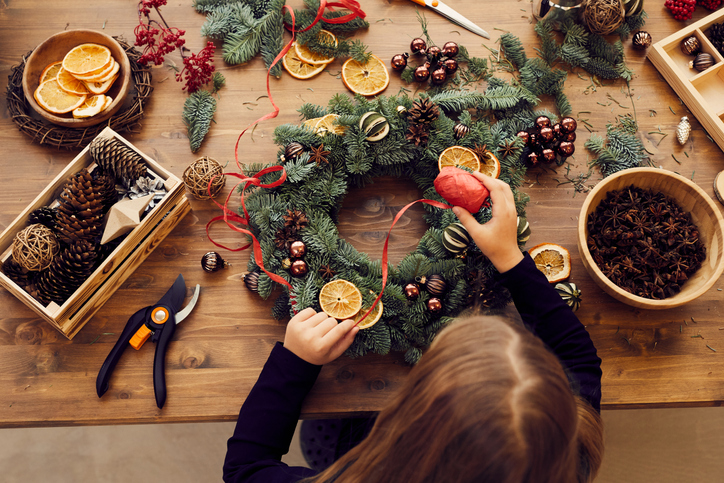 5. Put your Christmas lights on a timer
If you're turning your lights on and off manually – and sometimes forgetting to! – hook them up to an electric timer to save money while shining bright. You can find inexpensive options online or at your local hardware store.
6. Save on Christmas decorations
In amongst the post-Christmas sales you can save on decorations as well. There are great savings to be made by stocking up on decorations and lights for next year.
7. Scrap the Christmas cards
Another way to save money and paper this Christmas is to stop posting traditional paper cards and opt to spread the joy digitally. It's easier than ever with the help of the many free e-card sites you'll find online. Sending Christmas cards digitally is not only better for your wallet – the environment will thank you as well.
8. Start shopping early
Get ahead of the game. By purchasing one or a few items a month, you'll be able to budget more easily – and feel that Christmas spirit all year round.
9. Switch to solar
If you're decking out your home's exterior this holiday season, take advantage of our sunny Christmas and go solar with your decorations – it'll cost you nothing in energy usage.