From the traditional roast lunch and seafood, to decadent desserts and gifts, even the savviest budgeter can find the festive season financially stressful. These tips will help you cut costs this Christmas without losing the holiday magic.
1. Secret Santa
Presents are often one of the biggest expenses during the festive season. Instead of buying for everyone, chat to your friends and family about setting up a Secret Santa gift exchange.
This way, you all still get the joy of opening a present, but with (at least) half the stress! It also means you've got more time to make sure the gift's meaningful.

Tip: You can keep the mystery alive by using websites that randomly draw names for you and deliver them to straight everyone's inboxes.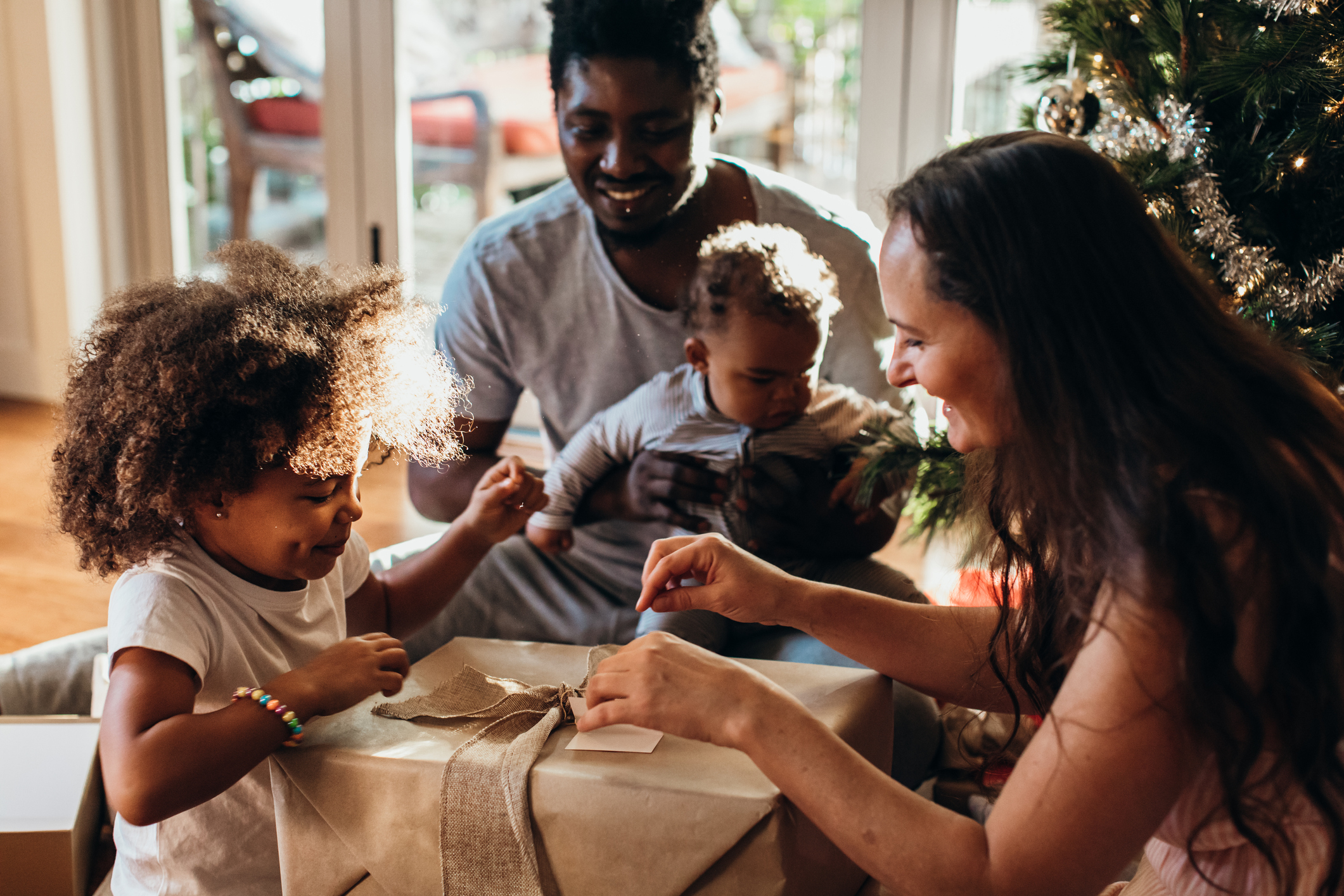 2. Group gifts
Is there a gift that the whole family would love? Something you and your significant other could do together? Or something that your housemates would also get enjoyment from?
Going in on a group gift for Christmas is a great way to purchase something that may be a little pricier, but because you're splitting the costs, it allows you to budget for it in advance. Think TVs, game consoles, inflatable hot tubs and big-ticket experiences.
3. DIY it
If you're looking to really up the personalisation this Christmas while also keeping costs low, DIYing gifts is a great option. Not only will you avoid shopping-centre carpark mayhem, you have complete creative control.
Think homemade cookie mix in a Mason jar with a cookie cutter and wooden spoon, festive wreaths and decorations, sugar or coffee scrubs, bath salts and even personalised hampers.

Tip: Pinterest has pages of great ideas on gifts you can make from scratch!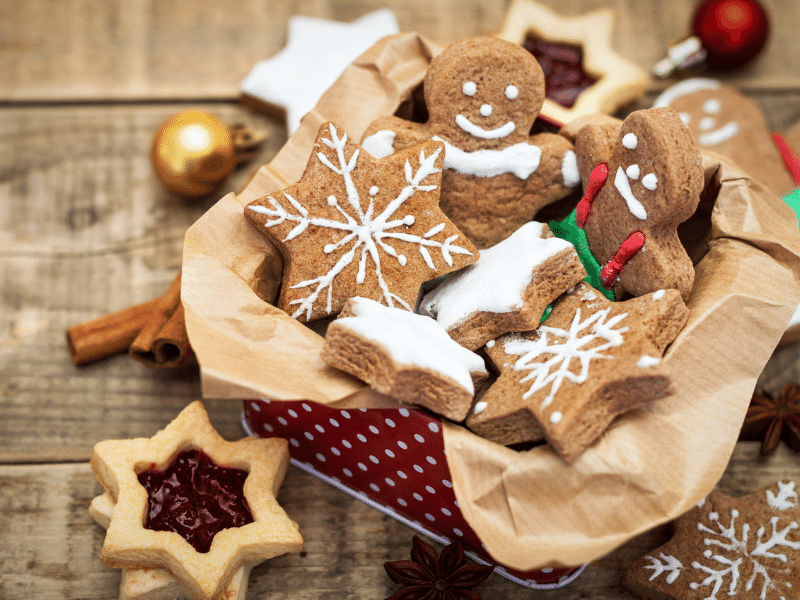 4. Set a limit
It's easy to get carried away when buying gifts for our nearest and dearest – after all, we want to spoil them.
Before Christmas, chat with your inner circle and set a spending cap for presents. This helps you all budget in advance and gives you plenty of time to trawl the shops, or online, and get creative within your means.
5. Ditch Christmas cards
An easy way to save some extra coin this year is to skip the traditional posted Christmas cards. Sure, snail mail has its charms, but by opting to spread the joy digitally, you'll also be making a more sustainable choice.
There are loads of free e-card sites online – some even let you add your own pictures – and some of the more sophisticated paid services plant trees as an eco-add-on.

Tip: If you really want to personalise your e-cards, take a trip down memory lane and create a collage with old Christmas photos.
6. Upgrade your fairy lights
If you've been lighting up your tree with the same fairy lights for many Yuletides past, it might be time to consider swapping them out for some new ones – specifically LED.
LED lights use up to 90 percent less energy than older incandescent bulbs, and with many of us leaving them on overnight (who doesn't love the magic of a glowing Christmas tree during the night?), it can result in significant savings.
Tip: Try warm-white LEDs for that traditional Christmas look.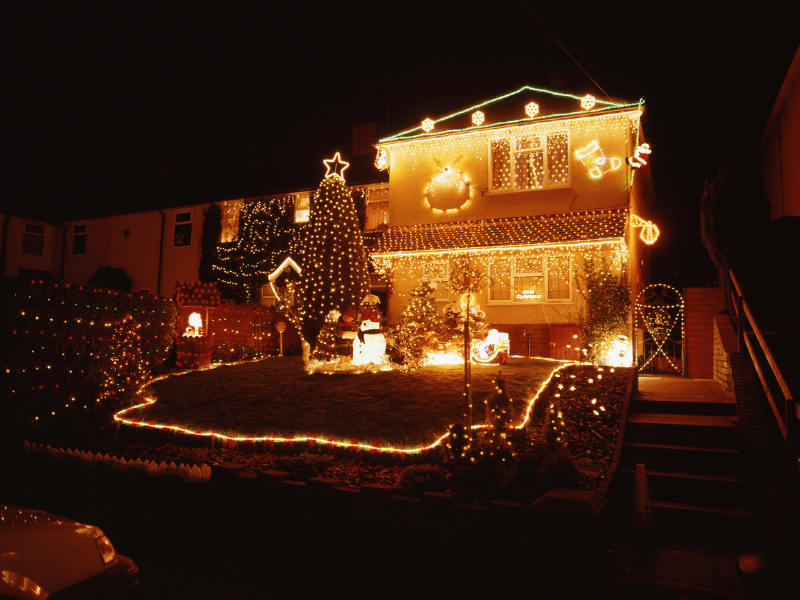 7. Put your Christmas lights on a timer
Do you bring festive sparkle to your local neighbourhood? Instead of turning your lights on and off manually – and sometimes forgetting to – hook them up to an electric timer to easily save money.
You can find inexpensive options online or at your local hardware store.
Tip: If you're lighting up your home's exterior this holiday season, take advantage of the sunny Aussie Christmas and go solar with your decorations – it'll cost you nothing in energy usage.
8. Bring a plate
If your house is the entertaining hot spot for family and friends, you'll know how expensive it can be to keep everyone fed and hydrated (at any time of year).
It's not a faux pas to ask people to bring a plate – suggest a salad, some snags, maybe some goodies for the grazing board. Not only does this save you a trip to the shops and give you some time back, but it can also provide significant savings on your supermarket bill.
Tip: If you'd still prefer to have control over the menu, chat with your guests about chipping in for the groceries or set up a group chat outlining what everyone will bring.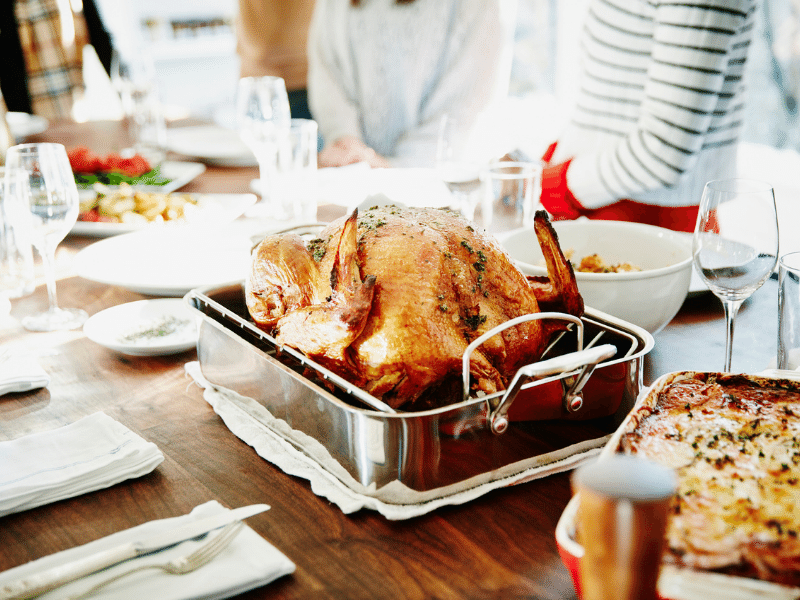 9. Cook smart
Whether you're a MasterChef or closer to a contestant on 'Nailed It', you can cut down your energy bills by cooking more efficiently this Christmas.
Cook a few dishes at a time while the oven's hot and check the progress of your dish by looking through the glass instead of constantly opening the oven door.
Feel like switching it up? Ditch the kitchen and fire up the BBQ this Christmas. Check out these 10 tips for a winning BBQ.
10. BYO bevvies
We all like to pop a few corks, open a few stubbies and crack out the soft drink when the sun comes out, especially with Christmas round the corner. But that doesn't mean you need to pay for it all. Make sure people do a little BYO to help ease the costs.
Tip: If you want to be a little extra organised, decide on some festive cocktails/mocktails and ask each guest to bring along an ingredient.
Shopping for Christmas essentials?