Having trouble paying your bill?
We'd like to help. If you're a residential customer in ACT, NSW, QLD, SA, VIC, or WA, here's how we can help you pay your bill:
If you just need a bit more time, you can log in to My Account and request a payment extension
We can tailor a payment plan to your needs - covering your current debt and your energy usage over the next two years
Our Power On program is designed to make sure the lights stay on, even when times get tough
Get estimates of your future energy costs, and advice on how to keep them down
Information on government grants to help you meet your energy costs, like Utility Relief Grants and concession rebates
Practical help to lower your energy costs:
Ongoing reviews to see how you're going
Talk to us
Our Customer Advocacy team are here to help you when you are experiencing any type of financial difficulty. We can help you find a better way.
Use our Live Chat to:
Set up a new personalised payment plan
Let us know if you're not able to make a payment, or need to change a payment date
Notify us of any changes in circumstance
Get help with government grants
Get home energy advice or book an energy efficiency consultation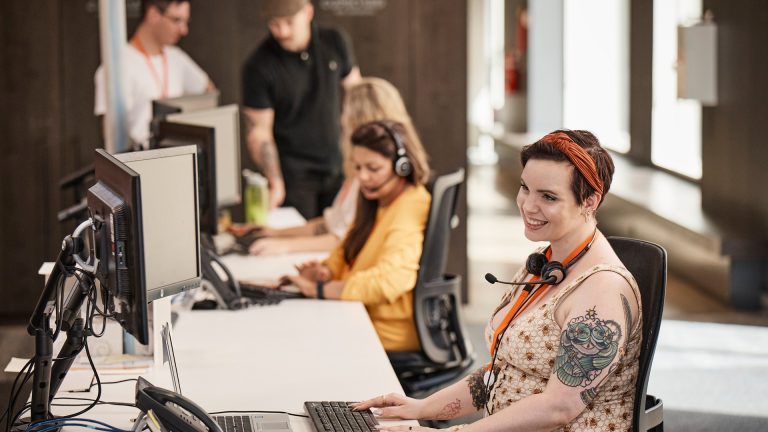 Our Customer Advocacy Team are available to Chat with you Monday to Friday from 8 am to 5 pm AEDT.
Payment plans
Paying your bills shouldn't be hard. To make it easier to pay your ongoing usage costs and pay back any debt you owe, you can set up a payment plan with:
Regular weekly, fortnightly or monthly payments of equal amounts, based on a forecast of your energy usage over the next 12 months
Any debt owing on your account rolled into the payments - so you can pay it off within two years of starting the payment plan
Payments that cover both usage and debt
When you set up your plan, and each time you change it, we send you a payment schedule with:
The number of payments you need to make to pay off any debt on your account
How long you will be making payments
The amount and due date of each payment
If you miss a payment due date, we'll contact you to revise your payment plan and help you get back on track.
Government programs, concessions and rebates
Each state government offers a range of grant programs, concessions and rebates to financially assist people struggling with paying their energy bills. We can help you learn what concessions or rebates may be available to you. 
The Australian government also offers support through the National Debt Hotline and Moneysmart. These are resources available to help you with managing money, reducing your debt and financial counselling, should you need it.
phone13 24 61
7 am - 7 pm, Monday to Friday
phone13 677
For Telephone Typewriter (TTY) Nation Relay Service