A reconciliation between Statutory and Underlying Profit measures can be found in note A1 of the Origin Consolidated Financial Statements.
Statutory (Loss)/Profit
$(589) million
| | |
| --- | --- |
| FY2015 | $(658) million |
| FY2014 | $530 million |
| FY2013 | $378 million |
| FY2012 | $980 million |
Statutory Earnings Per Share
(37.3)¢
| | |
| --- | --- |
| FY2015 | (52.1)¢ |
| FY2014 | 42.2¢ |
| FY2013 | 30.3¢ |
| FY2012 | 79.5¢ |
Dividends Per Share
10¢
| | |
| --- | --- |
| FY2015 | 50¢ |
| FY2014 | 50¢ |
| FY2013 | 50¢ |
| FY2012 | 50¢ |
---
Underlying EBITDA

$1.70 billion
| | |
| --- | --- |
| FY2015 | $2.15 billion |
| FY2014 | $2.14 billion |
| FY2013 | $2.18 billion |
| FY2012 | $2.26 billion |
Underlying Profit

$365 million
| | |
| --- | --- |
| FY2015 | $682 million |
| FY2014 | $713 million |
| FY2013 | $760 million |
| FY2012 | $893 million |
Underlying Earnings Per Share

23.2¢
| | |
| --- | --- |
| FY2015 | 54.0¢ |
| FY2014 | 56.8¢ |
| FY2013 | 60.9¢ |
| FY2012 | 72.4¢ |
NET CASH FROM OPERATING AND INVESTING ACTIVITIES

$1.22 billion
| | |
| --- | --- |
| FY2015 | $(2.08) billion |
| FY2014 | $(1.09) billion |
| FY2013 | $0.13 billion |
| FY2012 | $(0.8) billion |
---
Message from the Chairman and
Managing Director
The past 12 months was a challenging period financially for Origin and its shareholders. While we have celebrated a major achievement in bringing Australia Pacific LNG into operation – a milestone eight years in the making – this has coincided with sustained low oil prices and as a result the company entered the year with an unsustainably high level of debt.
In response, we made significant progress to build resilience across our business. Through our capital initiatives and asset sale program, we have materially reduced debt, preserved cash by reducing operating and capital expenditure, and reduced risk through the purchase of oil put options.
At an operational level, Origin has performed well. The Energy Markets business has significantly increased cash from operating and investing activities and improved operational outcomes across many key indicators of performance. Australia Pacific LNG commenced LNG production from Train 1 and Train 2 is on track to commence production this year.
Origin's strategy of investing in gas and renewables sees the company well placed to lead the transition to less carbon intensive energy not only domestically through the Energy Markets business but also in regional markets through investment in Australia Pacific LNG and its growing LNG production.
Key Milestones
1 July 2015Origin secured 12-year $100 million commitment from the Clean Energy Finance Corporation to further develop rooftop solar offerings for Australian consumers
10 August 2015Settlement completed for the sale of Origin's 53.09 per cent interest in Contact Energy, with the company receiving net cash proceeds of $1.4 billion and NZ$200 million.
30 September 2015Launch of suite of new capital initiatives to strengthen balance sheet including a $2.5 billion entitlement offer.
21 October 2015Origin became the world's first energy company to adopt seven We Mean Business Coalition initiatives.
10 December 2015Origin commenced selling Tesla Powerwall batteries to Australian homes.
11 December 2015Australia Pacific LNG commenced LNG production.


22 December 2015Origin reduced exposure to low oil prices by purchasing put options on oil for the 2017 financial year and forward selling LNG cargoes at a fixed price.
9 January 2016First LNG cargo departed Australia Pacific LNG, carrying natural gas for delivery to Asia. During the month the project delivered its first cargo to Sinopec.
12 February 2016Sale of Mortlake Terminal Station announced as part of asset divestment program.
19 February 2016Council approval received for development of ~ 105 MW Darling Downs Solar Farm.
1 March 2016Non-binding agreement announced to supply 500,000 tonnes of LNG to ENN each year for five years.
12 March 2016Launch of Origin's Predictable Plan, Australia's first fixed cost energy plan.
31 March 2016Origin entered 15-year Power Purchase Agreement for 100 per cent of the renewable energy from Moree Solar Farm.
8 April 2016Origin agreed to sell its interests in Indonesian geothermal project.
4 May 2016Origin entered 13-year Power Purchase Agreement for 100 per cent of renewable energy from Clare Solar Farm.
20 May 2016Sale of Mortlake Pipeline announced as part of asset divestment program.
17 June 2016Sale of Cullerin Range Wind Farm announced as part of asset divestment program.
30 June 2016Australia Pacific LNG commenced exports to Kansai Electric.
---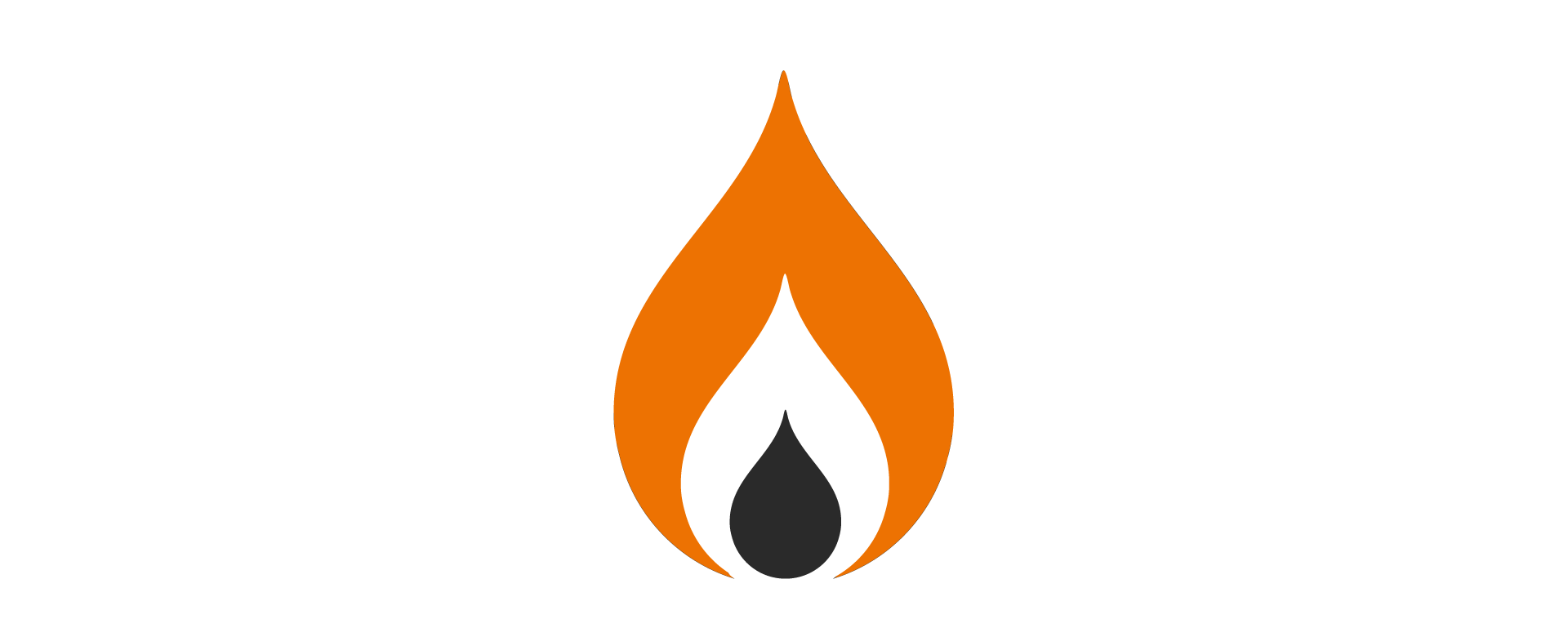 1.1m
Natural gas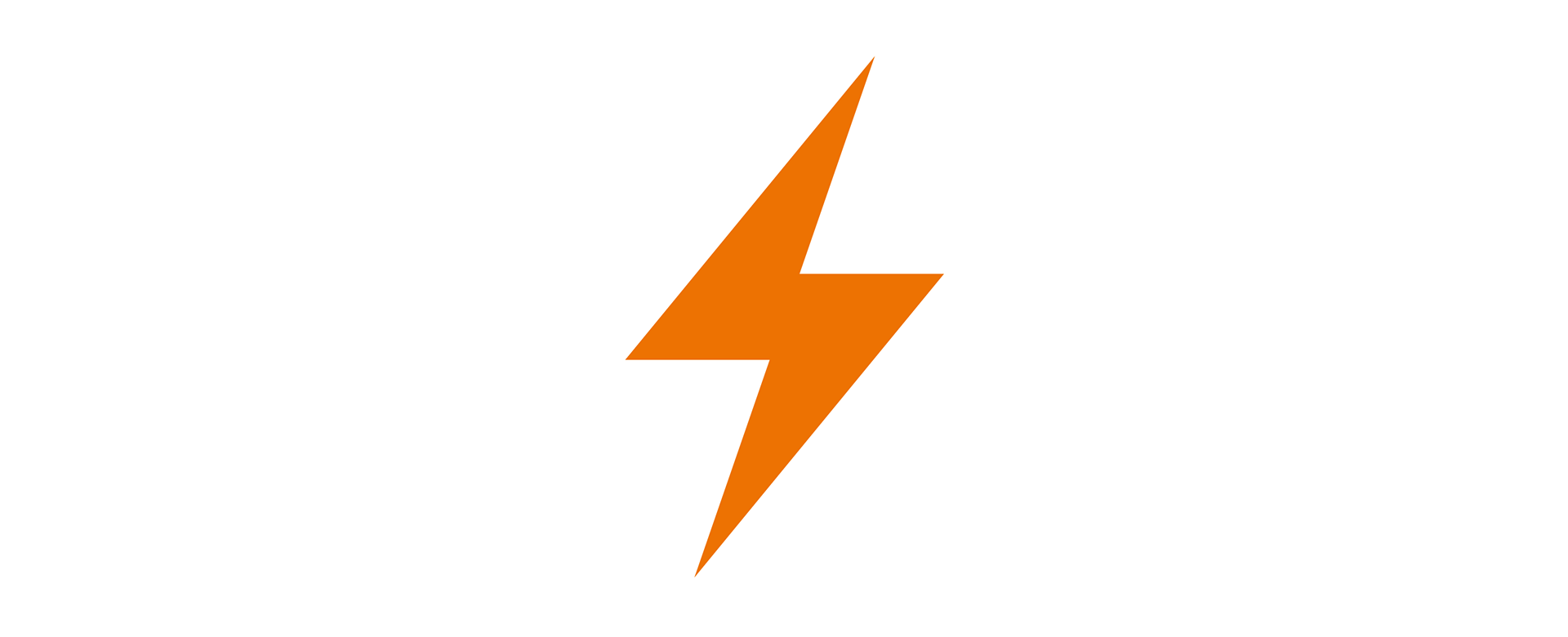 2.7m
Electricity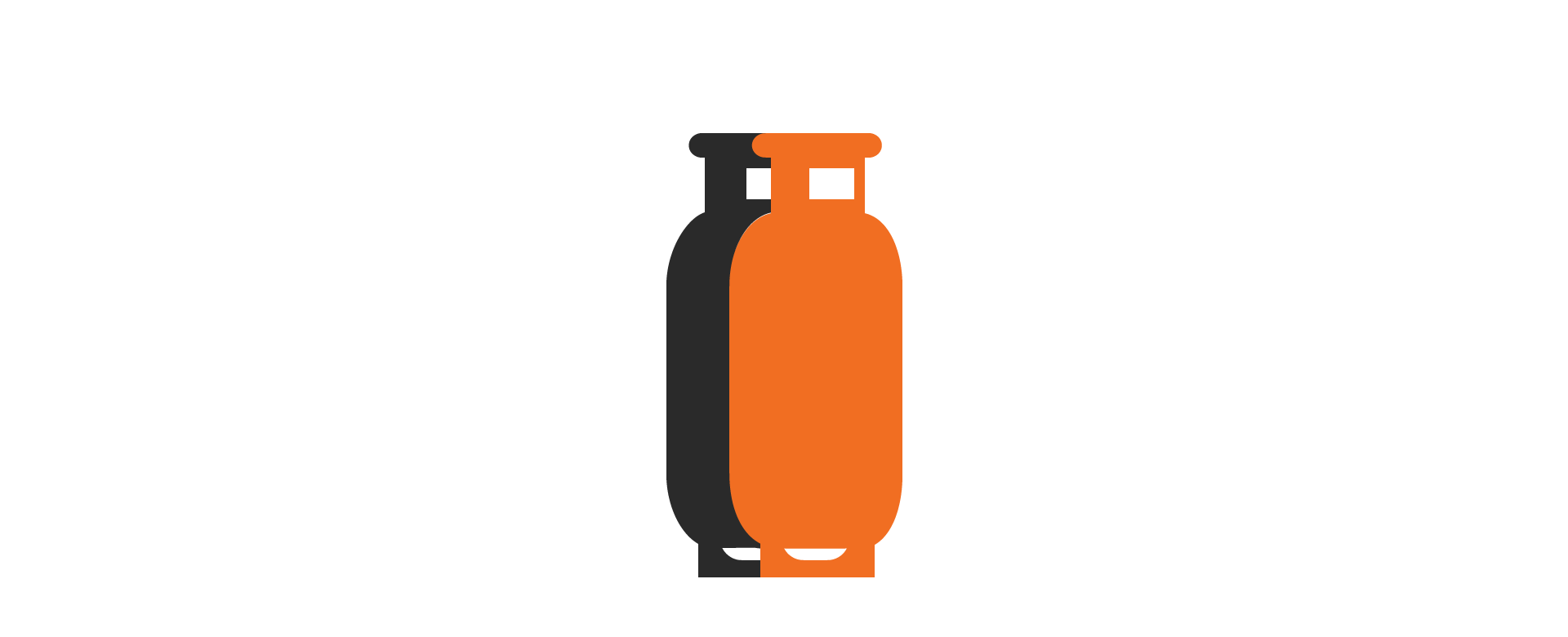 0.4m
LPG
---
Australian energy leader
Energy Markets is the leading energy retailer in Australia, servicing approximately 4.2 million gas, electricity and LPG customer accounts. It also operates one of Australia's largest, most flexible and diverse generation portfolios of approximately 6,000 MW.
Energy Markets is increasingly using technology to enable customers to generate electricity from rooftops, store electricity for use in peak periods and manage their energy requirements.
Energy markets posts earnings growth
Underlying EBITDA for Energy Markets increased 6 per cent to $1.33 billion underpinned by a stable contribution from Natural Gas and Electricity, a reduction in Cost to Serve, and growing contributions from LPG and Solar & Energy Services. This is reflected in an improved Underlying EBIT margin of 10.1 per cent, which increased from 9.6 per cent in the prior corresponding period.
During the year, Origin's competitive gas supply portfolio coupled with flexible transport arrangements, enabled significant growth in natural gas volumes, and electricity wholesale energy costs substantially outperformed the market.
In addition, Energy Markets delivered on its commitment to reduce both operating and capital costs, and lift returns.
The sale of Mortlake Terminal Station, Mortlake Pipeline and Cullerin Range Wind Farm were announced during the period at attractive earnings multiples.
Providing leading energy solutions
Origin aspires to be first to market with innovative and differentiated products and services. During the period, the company launched Predictable Plan and an expanded solar proposition.
Predictable Plan, an Australian first, allows customers to pay a fixed fortnightly or monthly amount for 12 months, regardless of how much energy they use. Initially available to existing customers, it aims to reduce 'bill shock' and ease budgeting for customers with regular fortnightly or monthly payments.
In May 2015, Origin introduced Solar as a Service, an innovative way for customers to benefit from solar panels without having to purchase, or pay to maintain the system. At the end of the reporting period, solar sales totalled 21 MW, an increase of 95 per cent on the prior year. Solar as a Service made up 66 per cent of solar sales in FY2016.
Origin further complemented its solar offering with the January 2016 launch of Solar Repairs, offering end-to-end solar solutions through the service and repair of solar PV systems.
In FY2016, the Origin Solar + Powerwall energy solution was launched as more customers search for low-carbon energy solutions.
Origin continued to grow its digital metering business and now has 62,000 meters in operation, helping to provide greater insight and knowledge into the way customers use energy. These insights provide a foundation for future product innovation and differentiation, enhancing Origin's ability to deliver a strong customer experience.
Building customer loyalty
As part of Origin's commitment to improving customer loyalty and building trust, there is an ongoing focus on enhancing the customer experience.
Recent improvements include a redesigned energy bill, making it easier for customers to read and understand key information, and reducing the amount of unwanted information.
The launch of Origin's new online digital platform improved functionality and supported easier payment and online account management for customers. Origin now has around 1.6 million e-billing customer accounts, an increase of 72 per cent, and 800,000 customers using direct debit, up 19 per cent on the prior period.
Origin's extended call centre hours also continued to offer customers more freedom to get in touch when it suits them. During the period, Origin's Interactive Net Promoter Score(1) jumped from 6.3(2) to 12.3.
Accelerating towards renewables
During the year, Origin made significant inroads into utility scale solar by signing two landmark power purchase agreements with Fotowatio Renewable Ventures for the proposed 100 MW Clare Solar Farm in Queensland and the operating 56 MW Moree Solar Farm in New South Wales.
Origin also gained development approval for a ~ 105 MW solar project adjacent to our Darling Downs power station in Queensland.
| | | |
| --- | --- | --- |
| Key Indicators | | |
| Total segment revenue | Underlying EBITDA | Operating cash flow |
| $11.42 b | $1.33 b | $1.39 b |
| 1% | 6% | 36% |
Australia Pacific LNG has the largest 2P CSG reserves position in Australia(3).
1P
2P
3P

7,089

PJe

13,529

PJe

14,935

PJe

17%

2%

8%
Large east coast gas position
Integrated Gas comprises Origin's 37.5 per cent shareholding in Australia Pacific LNG and Exploration & Production operations.
Australia Pacific LNG is a two-train project with a nameplate capacity of 9 million tonnes of LNG per year and is underpinned by long-term supply contracts with customers in China and Japan. Australia Pacific LNG is expected to produce more than enough gas to supply its two production trains and meet domestic contracts.
Origin has exploration and production interests located in the Otway, Cooper and Bass basins in eastern and southern Australia, the Browse and Perth basins in Western Australia, the Bonaparte Basin in north-western Australia, the Beetaloo Basin in the Northern Territory, and the Taranaki and Canterbury basins in New Zealand.
As the upstream operator of Australia Pacific LNG, together with the company's own gas operations, Origin is one of the largest producers of natural gas on Australia's east coast.
Business performance
Underlying EBITDA in Integrated Gas decreased 23 per cent to $386 million. An increased contribution from the commencement of LNG production was more than offset by the impact of lower oil prices and liquids volumes, and an increase in exploration expense.
During the 2016 financial year, Origin's cash contribution to Australia Pacific LNG was $1.2 billion. The project cost of Australia Pacific LNG is forecast to be $25.9 billion and Origin's remaining contribution to the project is expected to be $0.6 billion, both in line with previous guidance(4).
Australia Pacific LNG ramping up for Train 2
Eight years after the establishment of Australia Pacific LNG, a major milestone was recorded during the period with the commencement of LNG production.
Since January 2016, a total of 36 cargoes(5) have been loaded and shipped to customers including Sinopec and Kansai in accordance with their respective long-term Sales and Purchase Agreements.
The Train 1 facility is now fully operational and performing as expected with daily production rates achieved in excess of design nameplate capacity. The Bechtel Performance Test was completed in April 2016 and Train 1 has been handed over to the downstream operator, ConocoPhillips.
The operational lenders test for Train 1 has commenced and the release of the first tranche of shareholder guarantees is on track for the second quarter of the 2017 financial year.
Construction of Train 2 continues to progress. In July 2016, first fire of the last two of seven gas turbine generators occurred. And in August 2016, high pressure fuel gas was introduced into the facility. The upstream business continues to ramp up in readiness for first cargo from Train 2, expected to occur in the second quarter of the 2017 financial year.
Sustaining future production
Origin has continued its development and exploration activities to increase production into growing east coast gas demand.
During the year, development activities reflected actions to limit capital expenditure to maintaining existing assets, completing projects that have commenced and meeting joint venture and permit commitments.
In the Bass Basin, the Yolla-5 and Yolla-6 production wells were commissioned and gas production commenced during the year.
Progress continued on the development of the Halladale and Speculant project in the Otway Basin with the installation of the pipeline from the well site to Otway Gas Plant. First gas commenced in late August 2016.
The execution phase of the Stage 1a Waitsia Gas Project is nearing completion, with flows commencing in late August 2016.
Reserves position(3)
The 2P reserves position attributed to Origin across its areas of interest (excluding Australia Pacific LNG) increased by 111 PJe to 1,204 PJe compared with 30 June 2015. This movement reflects reserves upgrades in the Perth Basin and Kupe, offset by a decline in reserves in the Bass, Cooper and Otway basins.
Australia Pacific LNG largest 2P reserves position
(3)
Australia Pacific LNG has the largest 2P CSG reserves position(6) in Australia, predominantly in the Surat and Bowen basins in Queensland.
Australia Pacific LNG 2P reserves decreased from 13,778 PJe at 30 June 2015 to 13,529 PJe at 30 June 2016. The decrease of 249 PJe included 418 PJe of production.
3P reserves decreased from 16,174 PJe to 14,935 PJe, and 1P reserves increased from 6,059 PJe to 7,089 PJe.
| | | |
| --- | --- | --- |
| Key Indicators | | |
| UNDERLYING EBITDA | CAPITAL EXPENDITURE | CASH CONTRIBUTIONS TO APLNG |
| $386 m | $432 m | $1.21 b |
| 23% | 28% | 44% |
A sustainable energy future
As Australia's leading integrated energy company, Origin is uniquely positioned for a carbon-constrained future through our flexible generation and wholesale portfolio, an increasing renewable energy position and our significant gas presence on the east coast of Australia.
Cleaner energy
Australia has vast energy resources including renewables such as solar and wind. In 2015, 14.6 per cent of Australia's electricity generation was sourced from renewables(7). In that same year, solar recorded a four-fold increase of installed capacity on the prior year and is now challenging wind as the lowest-cost renewable energy source(8). To this end, Australia is set to capitalise on its vast solar resource as we seek to decarbonise our economy.
Origin has been at the forefront of solar and battery product offerings for more than a decade. At the end of FY2016, we had installed more than 82,700 solar PV systems across Australia. In May 2015, we introduced Solar as a Service, providing customers with the benefits of solar without having to purchase the system upfront, making solar a more affordable option. Origin was one of the first companies in Australia to offer battery storage products to its customers, including the Tesla Powerwall through our partnership with Tesla.
While the cost of batteries will continue to decline, they are currently not economically competitive when compared with grid-delivered power. Achieving grid-level rates of reliability using solar and batteries would cost more than $72,000 per household at current prices(9). Notwithstanding today's cost, solar and batteries have a role in meeting the expectations of our customers and helping to decarbonise Australia's electricity consumption.
Utility scale solar
Origin's strategy has been to intentionally maintain a short generation position by producing less electricity from its own investment in generation than required to sell to our customer base. This reduces the risk of stranding more carbon-intensive assets and allows increased investment in renewables as their costs fall.
During FY2016, Origin entered into two power purchase agreements (PPA) for up to 191 MW of generation from large-scale solar. We also secured development approval for a ~ 105 MW solar project adjacent to our Darling Downs power station in Queensland. Origin expects to substantially grow its renewable energy investment and is committed to building or contracting between 1,000 MW to 1,500 MW of large-scale renewable energy generation by 2020.
We have also made significant progress in our commercial solar business, delivering one of the largest solar PPA installations at the Royal Australian Mint in the ACT and a 270 kW carpark shade-mounted system at Westfield Marion in Adelaide, which is currently under construction.
Benefits of natural gas
Renewable energy alone cannot deliver the levels of system reliability that customers have become used to and expect in Australia. The intermittent nature of renewable energy means that solar can only deliver energy during daylight hours, and wind can only do so in the right conditions.
Origin's generation fleet is well positioned to benefit from a greater reliance on more affordable and flexible gas generation necessary to complement the intermittent supply of renewable energy.
The lower carbon profile of gas, together with its abundance and increasing ease of transport, underpins its status as the fastest growing fuel type across all International Energy Agency (IEA) projections, including under its 450 scenario, which seeks to limit global temperature increases to 2°C by limiting the concentration of greenhouse gases in the atmosphere to around 450 parts per million of CO2.
Origin's strategy is to lower the cost of realising Australia's vast onshore and near-shore gas resources and connect them to high-value markets. Origin is one of the largest producers of natural gas on Australia's east coast with our 37.5 per cent interest in Australia Pacific LNG, and exploration and production interests in Australia and New Zealand.
Australia Pacific LNG is contracted to export approximately 8.6 million tonnes of LNG each year to customers in China and Japan under long-term contracts for approximately 20 years. The first shipment of LNG departed the Australia Pacific LNG facility on 9 January 2016. Australia Pacific LNG's marginal cost structure and shipping advantage relative to US LNG exports supports continued development and production above contracted volumes.
We Mean Business Coalition
Origin supports meaningful action to reduce carbon emissions. As a sign of this commitment, Origin was the first energy company globally to sign up to seven of the We Mean Business Coalition climate change leadership initiatives.
As a company, Origin already conducts its business consistent with many of the We Mean Business Coalition initiatives. Origin will further strengthen its actions in particular by adopting a science-based emission reduction target before the end of the 2016 calendar year. This will not only see the emissions intensity of the energy Origin delivers through its fuel and generation portfolio reduce in line with IEA projections over time, but also serve as an important benchmark to track the company's progress.
Further details of Origin's non-financial performance and our We Mean Business Coalition commitments are contained in the 2016 Sustainability Report (PDF 5.1 MB).
---
---
References

Net Promoter Score (NPS) is a measure of customers' propensity to recommend Origin to friends and family.

NPS measure as at September 2015, when Origin transitioned from Customer Satisfaction to NPS.

Refer to important information on reserves and resources disclosed in Glossary on page 7 and Origin's 2016 Annual Report.

Project cost guidance as announced in February 2013, based on December 2012 exchange rates. Australia Pacific LNG net contribution guidance as announced at Origin's half year 2016 result.

As announced at Origin's full year 2016 results.

Energy Quest May 2016.

Clean Energy Council, Clean Energy Australia Report 2015.

Clean Energy Council, Clean Energy Australia Report 2015. Large-scale solar systems are defined as having a capacity of more than 1 MW.

Clean Energy Council, Clean Energy Australia Report 2015.
Glossary

NON-IFRS financial measures

This document includes certain Non-IFRS Financial Measures. Non-IFRS Financial Measures are defined as financial measures that are presented other than in accordance with all relevant Accounting Standards. Non-IFRS Financial Measures are used internally by management to assess the performance of Origin's business, and to make decisions on allocation of resources. The Non-IFRS Financial Measures have been derived from Statutory Financial Measures included in the Origin Consolidated Financial Statements, and are provided in this report, along with the Statutory Financial Measures to enable further insight and a different perspective into the financial performance, including profit and loss and cash flow outcomes, of the Origin business.

The key Non-IFRS Financial Measures included in this report are:

Adjusted Net Debt: Net Debt adjusted to remove fair value adjustments on hedged borrowings

Underlying profit and loss measures:

Consolidated Profit
Depreciation and Amortisation
EBIT
EBIT margin
EBITDA
Effective tax rate
EPS
Income tax expense/benefit
Net financing costs/income
Non-controlling interests
Profit before tax
Share of ITDA

Underlying measures are measures used internally by management to assess the profitability of the Origin business. The Underlying profit and loss measures are derived from the equivalent Statutory profit measures disclosed in the Origin Consolidated Financial Statements and exclude the impact of certain items that do not align with the manner in which the Managing Director reviews the financial and operating performance of the business. Underlying EBIT, Underlying EBITDA, Segment Result and Underlying Consolidated Profit are disclosed in note A1 of the Origin Consolidated Financial Statements. Underlying earnings per share is disclosed in note A5 of the Origin Consolidated Financial Statements.

Information on reserves and resources

This Shareholder Review includes disclosure of Origin and Australia Pacific LNG's reserves and resources as at 30 June 2016. These reserves and resources were announced on 31 July 2016 in Origin's Annual Reserves Report for the year ended 30 June 2016 (Annual Reserves Report). Origin confirms that it is not aware of any new information or data that materially affects the information included in the Annual Reserves Report and that all the material assumptions and technical parameters underpinning the estimates in the Annual Reserves Report continue to apply and have not materially changed. Petroleum reserves and contingent resources are typically prepared by deterministic methods with support from probabilistic methods. Petroleum reserves and contingent resources are aggregated by arithmetic summation by category and as a result, proved reserves (1P reserves) may be a conservative estimate due to the portfolio effects of the arithmetic summation. Proved plus probable plus possible (3P reserves) may be an optimistic estimate due to the same aforementioned reasons.

The CSG interests that Australia Pacific LNG acquired from Tri-Star in 2002 are subject to reversionary rights. If triggered, these rights will require Australia Pacific LNG to transfer back to Tri-Star a 45 per cent interest in those CSG interests for no additional consideration. The reversion trigger will occur when Australia Pacific LNG has recovered from its revenue derived from the acquired CSG interests its expenditure relating to the acquired CSG interests plus interest on that expenditure, its royalty payments and the original acquisition price. Approximately 21 per cent of Australia Pacific LNG's 3P CSG reserves as of 30 June 2016 are subject to these reversionary rights.

Tri-Star has commenced proceedings against Australia Pacific LNG claiming that reversion has occurred. Australia Pacific LNG denies that claim and is defending it. If Tri-Star's claim is not successfully defended, Tri-Star may be entitled to an order that reversion occurred as early as 1 November 2008 and the reserves and resources that are subject to reversion may not be available for Australia Pacific LNG to sell or use. These events may have a material adverse impact on the financial performance of Australia Pacific LNG and therefore significantly affect the amount and timing of cash flows from Australia Pacific LNG to its shareholders, including Origin.

Non-financial terms

| | |
| --- | --- |
| kT | kilo tonnes = 1,000 tonnes |
| kW | Kilowatt = 103 watts |
| MW | Megawatt = 106 watts |
| PJ | Petajoule = 1015 joules |
| PJe | Petajoules equivalent = an energy measurement Origin uses to represent the equivalent energy in different products so the amount of energy contained in these products can be compared. The factors used by Origin to convert to PJe are: 1 million barrels crude oil = 5.8 PJe; 1 million barrels condensate = 5.4 PJe; 1 million tonnes LPG = 49.3 PJe; 1 TWh of electricity = 3.6 PJe. |
| TRIFR | Total Recordable Incident Frequency Rate. |
| TWh | Terawatt hour = 109 kilowatt hours |

Origin's 2016 Annual Report contains further glossary terms and definitions.