14 September 2018
Welcome to the 2018 Sustainability Report
Find out how we're working to get energy right for our customers, communities and planet.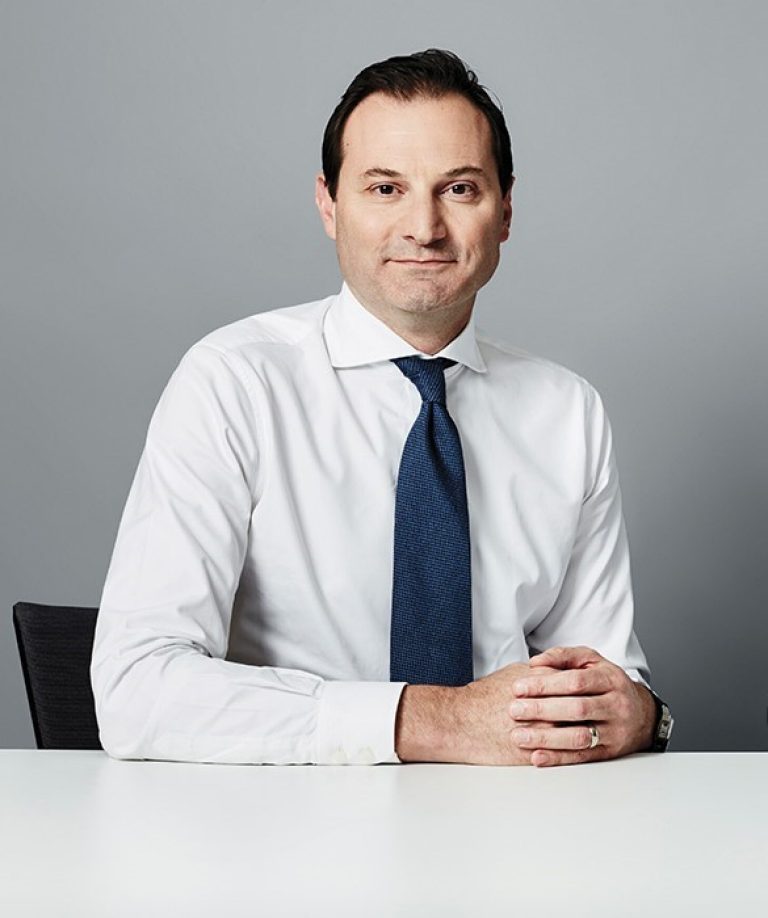 A message from Frank
I am pleased to present Origin's 2018 Sustainability Report.
At Origin this year, we have talked a lot about 'good energy', the concept behind our firstmajor brand refresh in our 18-year history. 
Good energy is more than a tag line; it embodies our intent in everything we do.
This year's report details what good energy means at Origin. How do we live it? What does it look like in practice? And what does it mean for our customers, our people, communitiesand shareholders? Where better to start than by asking those responsible for making it all happen – our people.
Portfolio Manager Sally Bell, who is on the cover of this report, shares why she is passionate about what she does to drive Origin's uptake of cleaner energy. We are pleased to be able to share Sally's story and those of other employees throughout this report.
A recurring theme in conversations with people like Sally was the importance of working in a sustainable business – whether it is achieved by providing affordable products for our customers, helping Australia transition to a cleaner energy future, working as safely as possible or better managing our relationships with the communities in which we operate.
Leading the transition to a cleaner energy future
At Origin, we are looking at actions today as well as over the longer term to support the global effort to decarbonise the environment. As a large energy company delivering electricity and natural gas to more than 4 million customers, we are aware that we have an important role in shaping a clean energy future.
We believe that net zero emissions for the electricity sector by 2050 or earlier is achievable. In a first step towards achieving that outcome, this year we became the firstAustralian company to set an emissions reduction target endorsed by the global Science Based Targets initiative. 
We are committed to halving our absolute Scope 1 and Scope 2 emissions by 2032, and lowering our Scope 3 emissions by 25 per cent. This target aligns us with the Paris Agreement to hold global average temperature rises to below 2°C and strengthens our role in helping Australia meet its emissions reduction target.
We have also committed to increasing the share of renewables to more than 25 per cent of our generation mix by 2020.
While we are proud of these positive developments, Origin's carbon emissions increased in FY2018. This was mainly due to a significant increase in output from our Eraring Power Station to help fill the supply gap left by the sudden closure of the Hazelwood and Northern power stations. Increasing supply was vital to help stabilise the market and put downward pressure on prices for customers.
Making energy more affordable, easier and smarter for customers
Our customers are at the heart of our business. We have put considerable effort into increasing power supply to reduce prices and help simplify energy for them, with our actions clearly aligned with the objective of governments: to reduce prices for Australian homes and businesses.
We were pleased to announce modestprice relief for customers from 1 July 2018 in the form of flat or falling tariffs across New South Wales, Queensland, South Australia and the Australian Capital Territory. We are also continuing to deliver measures that protect the more vulnerable members of our community from high energy prices, including our hardship program and special discounts for concession holders.
The complexity of the sector and the way pricing and offers are presented to customers have contributed to a lack of trust in energy companies. We recognise our role in this and we have been investing in ways to make it easier for our customers to understand and control their energy use and costs.
This year, we launched a simple-to-use online price comparator, Savernator, which immediately tells consumers whether they would save on their energy bills by switching to Origin. Importantly, we also tell them if we can't beat their current plan. We have also simplified comparison of our offers online by introducing dollar values to our Compare Plans page. Through this and other actions, we have helped hundreds of thousands of Australians access better energy plans and trust their choice of provider. We will focus on further improvements in this area in the year ahead.
We're developing new technologies that will enable smarter and more optimal energy use in homes and businesses. Through our technology incubators, O hub and EnergyLab, we've shortened the timeframes between prototyping, trialling and launching new products and services. Our Usage Buster solution is one such product that is helping customers with smart meters to understand where they are using energy in their home. It uses key appliance categories to deliver insights thathelp customers better manage their usage and save on their energy bills.
A safer and more engaged workforce
We have focused on improving four measures relating to our people this year: health and safety, engagement, leadership, and diversity and inclusion. Maintaining a safe working environment is paramount and we never stop striving to improve our safety performance. This is the second year in a row that we have met our target of reducing our Total Recordable Injury Frequency Rate, which now stands at 2.2. I'm pleased to say this is our lowest ever result.
We are proud of how our people have received the launch of our new purpose and values. Our new direction has increased engagement across our business.
Ultimately, having a more engaged workforce will help us deliver better value and outcomes for our customers, communities and shareholders.
Our Origin Foundation continues to make a philanthropic contribution to the community. Our people spent more than 8,000 hoursvolunteering their time and skills with our partners over the year, and the Foundation matched our people's personal donations to 240 not-for-profit organisations. I'm proud to report that since its inception in 2010, the Origin Foundation has contributed more than $23 million to the Australian community.
We encourage you to read this report alongside our 2018 Annual Report, which provides a comprehensive review of our financial performance. Our 2018 Annual Report also includes enhanced sustainability disclosure, consistent with our adoption of the recommendations of the G20 Financial Stability Board's Task Force on Climate-related Financial Disclosures.
I hope this report – our 17th Sustainability Report – both explains the concept of good energy, and provides insights into how we are striving to get energy right for our customers, our communities and the planet.
Frank Calabria
Chief Executive Officer
---