Australia's energy future is bright according to Origin's Future Energy Report
This year's Future Energy Report paints an optimistic vision for Australia's energy future, with households becoming more aware, more knowledgeable and more engaged in their energy use.
Now in its fourth year, Origin's Future Energy Report tracks consumers' relationship with energy; their understanding of energy technology; and their energy behaviours.
The 2021 report tells us that technology is sparking greater consumer engagement in the world of energy, with solar power acting as an entry point for increased involvement, and the COVID pandemic accelerating change.

A snapshot of the Future Energy Report
assignment_turned_in Hip pocket test
While interest and knowledge in energy has been growing over the past five years, one thing hasn't changed – the importance of cost 
Newer technologies such as home batteries and electric vehicles must first past the hip-pocket test before we see significant consumer uptake like we have seen with solar
Covid-19 has cast a spotlight on household energy with Australians more aware of – and more interested in – their energy use compared to pre-pandemic times.
view_module Solar success holds keys to the future
Solar is serving as an entry point for customers to learn more about their energy use, with solar customers the most informed and most engaged
Solar households will also play an influential role in driving greater uptake of other energy-technology solutions such as batteries and EVs
public Energy for the future
There is increased engagement and interest in internet-enabled devices in the home and demand management
Predictions for Australia's energy future  are bright, with a majority of Australians foreseeing the nation as well placed to be a leader in renewable energy.
people What's age got to do with it?
Attitudes towards energy and behaviours vary across generations, with younger Australians more engaged, optimistic and confident about Australia's energy future
Younger Australians value sustainability as their leading energy priority after cost, but they engage in more energy wasting behaviours than older generations
It is vital for energy providers to make sure they deliver smart and sustainable energy solutions that make it easy for customers of all demographics to benefit in this new energy world
Hip pocket test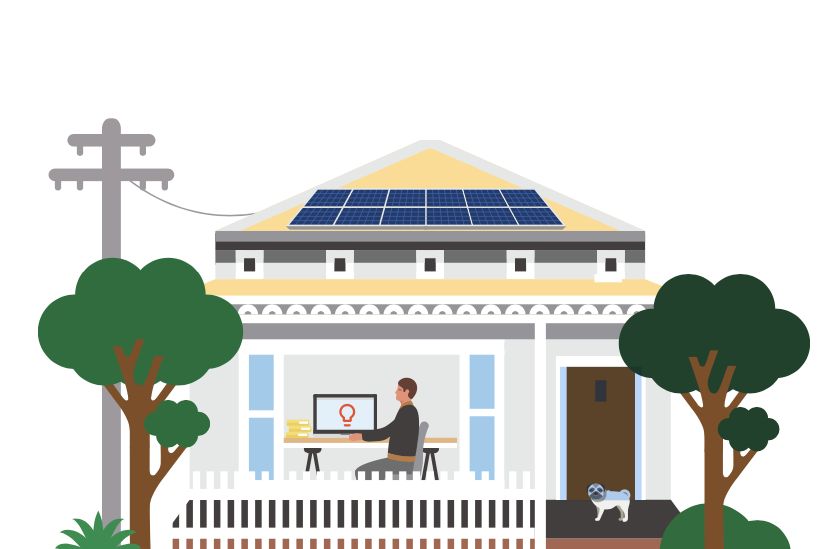 COVID impact on energy
The Future Energy Report found 54 per cent of Australians were working from home in the first half of 2021. Time spent working remotely has made us more aware of the cost of the energy required to charge our devices and for lighting and heating and cooling. Read our blog for tips on how to make your home more energy efficient.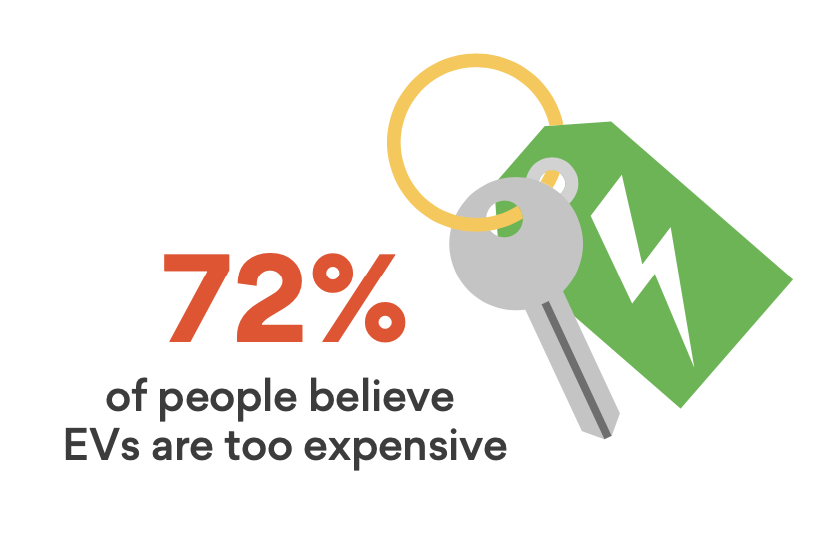 Solar success holds key to future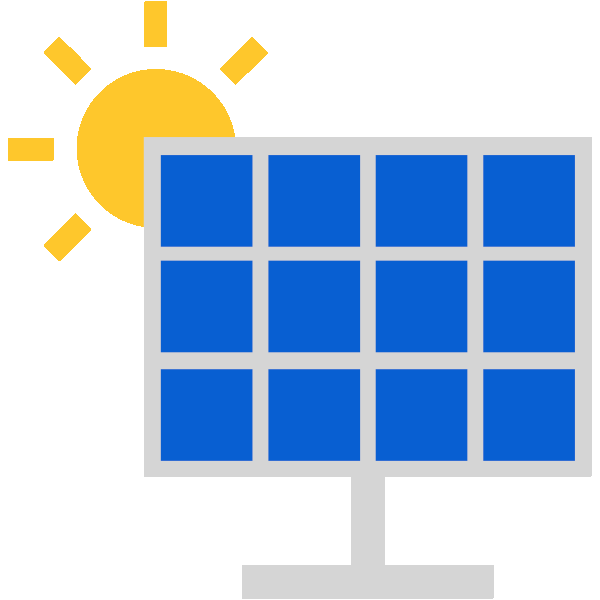 Australians with solar are more energy aware and engaged
The Future Energy Report show us that 85 per cent of homes with solar were motivated to save on their energy bills. And solar households have much higher levels of energy awareness and engagement. On our blog, we look at some common questions including is solar worth it?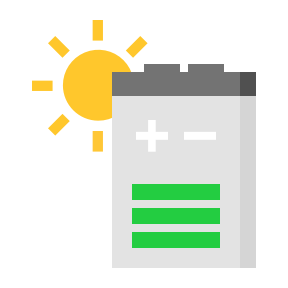 Home battery satisfaction
While many customers are put off by the up-front cost of a home battery (76 per cent believe they are too expensive), customers who have home batteries are satisfied with their performance (64 per cent are satisfied with the cost savings on their energy bills).
Energy for the future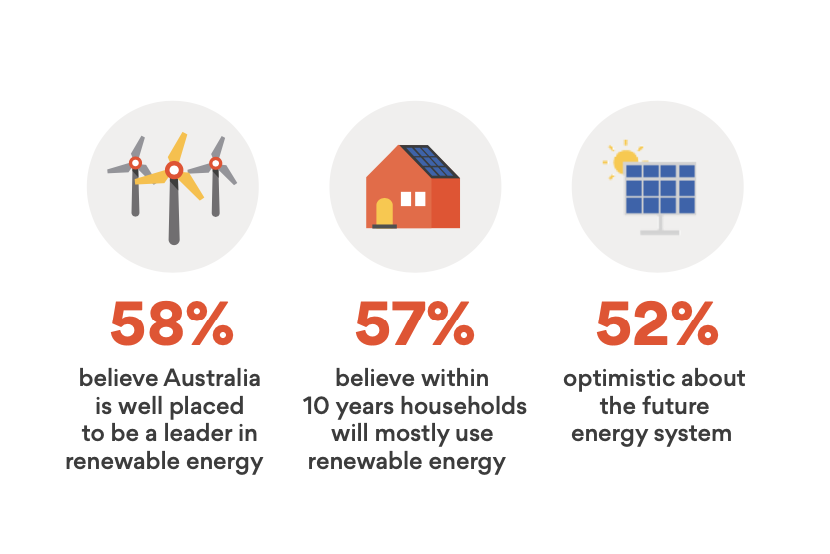 Predictions for Australia's energy future
The report reveals a lot of optimism about Australia's energy future, especially amongst younger Australians. It also reflects an increase in people's interest and knowledge about energy over the past 5 years – showing that customers are more engaged than ever in the transition to a renewable energy future. On our blog, we look at the different forms of renewable energy available and the role they will play in our energy future.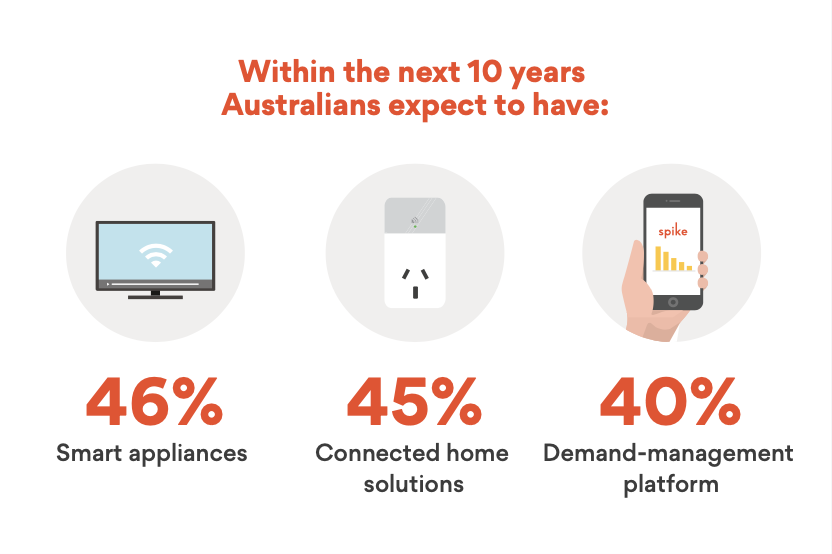 Personal home tech predictions
More than two thirds of customers (68%) believe new technologies will revolutionise how we use and purchase energy in our homes. Within the next 10 years, many Australians expect to be using smart appliances, connected home solutions, demand management platforms and voice activated home assistants. You can find out more about how Origin's demand management platform Spike is already helping more than 60,000 customers save energy and earn cash rewards at the same time on our blog.
What's age got to do with it?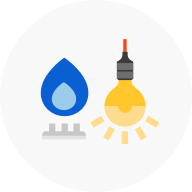 Young Aussies more optimistic
The report reveals that young Australians aged 18 – 34 have much higher levels of optimism than people aged over 55 across a number of measures. Compared to 5 years ago, 47% of younger Australians feel more optimistic about Australia's transition to renewable sources, 46% feel more optimistic about their ability to influence their energy costs. [link to report]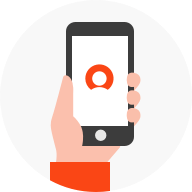 Young put faith in technology
Rather than try to use less electricity by switching lights and appliances off after they use them, the Future Energy Report reveals younger Australians place greater faith in technology to help manage energy bills into the future. Meanwhile people aged over 55 are more likely to purchase energy efficient appliances, take shorter showers, and dress warmly instead of turning on the heater.