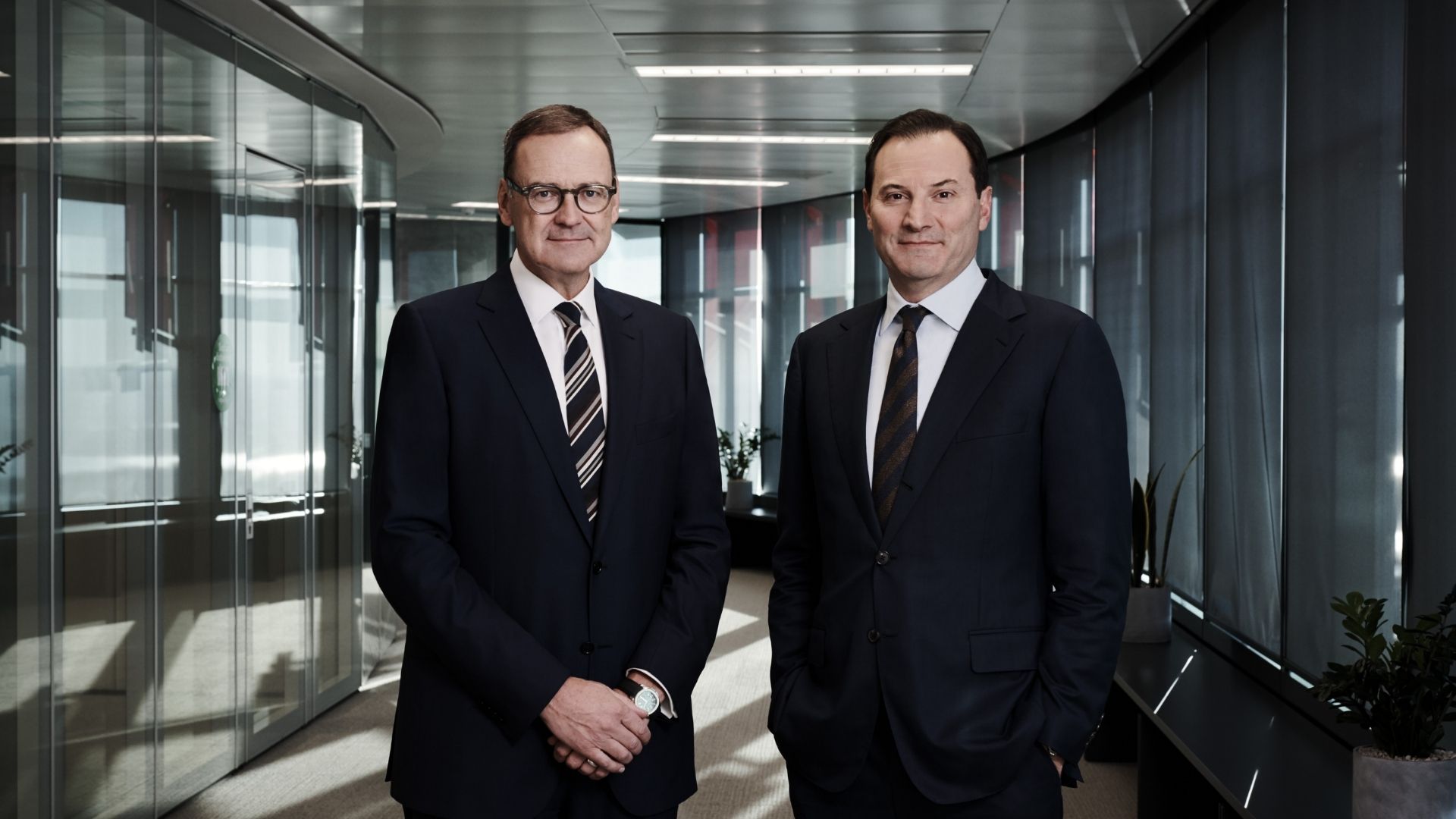 Origin's purpose, Getting energy right for our customers, communities and planet, drives everything we do as an organisation. This purpose has guided us over the past 12 months as, despite the many challenges of the COVID-19 pandemic, our people went the extra mile to ensure we could provide affordable and reliable energy to our customers. We thank our teams for this dedication.
This year we focused on our position as a leader for positive change with our Where all good change starts campaign. Origin's strategy is all about that positive change as we connect our customers to the energy and technologies of the future and lead the transition to a low-carbon economy.
To lead that change, Origin has a team of close to 5,000 people across Australia and the Pacific. That team includes Kurt Logan, who features on the front cover of this report. Kurt is a technician at our Condabri facility in Queensland, which as part of our Australia Pacific LNG joint venture, supplies around 30 per cent of Australia's east coast gas demand.
Progress on our commitments
Origin's FY2021 financial performance reflected a strong operational position against the headwinds of volatile commodities markets for electricity, natural gas and oil. Against this backdrop of economic uncertainty resulting from the pandemic, we demonstrated the strength of our diversified model: Integrated Gas with its gas production and exploration and Energy Markets with its position in generation and as a multi-product retailer with energy and broadband services.
Our focus on capital discipline and cost management allowed us to balance the priorities of paying down debt and delivering dividends to shareholders, while continuing to invest in targeted growth opportunities.
For the full year, Origin announced a statutory loss of $2,291 million, primarily comprising $2,247 million in non-cash charges, including impairments and a deferred tax liability. Our Underlying Profit of $318 million reflected lower commodity prices in the Energy Markets and Integrated Gas divisions. This was partially offset by lower operating costs for Australia Pacific LNG, retail cost savings, lower interest expense and oil hedging gains.
Origin's Free Cash Flow remained robust at $1,140 million, enabling debt reduction of $519 million, while allowing for investment in growth and an unfranked final dividend of 7.5 cents per share.
In the gas growth assets, we continued exploration activities in the prospective Beetaloo and Canning basins. Our future fuels activities gathered momentum, with a number of hydrogen feasibility projects including a green ammonia export project in Tasmania's Bell Bay expected to be completed by the end of 2021.
Origin is progressing work on updating our existing emissions reduction targets consistent with a 1.5 degree pathway. Our long-term aim is to achieve net zero Scope 1 and Scope 2 emissions by 2050, and as part of that ambition we introduced a short-term target to reduce our Scope 1 emissions by an average of 10 per cent per annum between FY2021 and FY2023, from a 2017 baseline. This target is linked to executive remuneration, and in FY2021 we achieved an 11 per cent decline in Scope 1 emissions compared to the baseline.
Our business performance
In Integrated Gas, Australia Pacific LNG maintained production of 263 petajoules (Origin share) driven by outstanding field performance, associated capital expenditure reductions and further improvements in operational efficiency. Underlying EBITDA was $1,135 million – a 35 per cent reduction on the prior year, primarily due to lower realised oil prices that were partially offset by lower costs.
Australia Pacific LNG's performance was a standout, safely curtailing output when the market was subdued, and rapidly ramping up production when demand recovered. In FY2021, Australia Pacific LNG matched previous daily production records and shipped a record 130 cargoes for the year.
Across Energy Markets, lower electricity gross profit was driven primarily by the impact of lower wholesale prices on tariffs, higher network and metering costs, and assistance provided to customers adversely affected by the pandemic. This was partially offset by a reduction in the cost of energy. Lower gas margins were driven by a combination of lower gas tariffs, the roll-off of long-term capacity contracts and higher supply costs. Underlying EBITDA for Energy Markets was $991 million, down 32 per cent on the prior year.
In our Retail business our Strategic Net Promoter Score reached a record high and customer accounts increased by 30,000 through our Everyday Rewards plan and growth segments, including solar, broadband and community energy services. Our investment in Octopus Energy continues to exceed expectations. The rollout of the Octopus customer service platform, Kraken, gathered momentum with more than 250,000 customers benefiting from improved customer service. We continue to lead the industry on cost performance, achieving $110 million in savings since 2018 and we will achieve further savings as the Kraken rollout progresses.
Outlook
In our full-year results, we gave guidance to Underlying EBITDA in FY2022 of between $1,850–$2,150 million, compared to $2,048 million in FY2021. This reflects weaker performance from Energy Markets largely offset by an expected stronger contribution from Australia Pacific LNG.
We anticipate that challenging conditions for our Energy Markets business will continue this year, ahead of a rebound in FY2023 if current forward prices continue and flow through to tariffs.
Australia Pacific LNG is expected to achieve a distribution breakeven of between US$20–US$25 a barrel. With realised prices expected to improve in FY2022 due to the lag in oil price flowing through to long-term contract prices, it is estimated that net cash flows from Australia Pacific LNG to Origin will be greater than $1 billion in FY2022.
As always, guidance is provided on the basis that market conditions and the regulatory environment do not materially change, and is subject to the potential ongoing impacts of COVID-19 on demand and customer affordability.
Looking forward
Scott Perkins became Chairman at our Annual General Meeting in October 2020, after five years as a director. We were pleased to welcome Ilana Atlas, Mick McCormack and Joan Withers to the Board as independent Non-executive Directors. Their contribution to the Board has already proven invaluable. We thank Gordon Cairns, our previous Chairman, and Teresa Engelhard for their dedication to Origin during their directorships.
As we enter Origin's third decade, we are excited by the possibilities that will come with the energy transition and look forward to supporting our customers while continuing to play our part in reducing Australia's emissions. Origin's business model is well placed to prosper in a low-carbon world. As shareholders we hope you share our excitement for the future.
We look forward to welcoming many of you to this year's Annual General Meeting on 20 October, which will again be held virtually in response to the COVID-19 pandemic.
Thank you for your continued support.

Frank Calabria
Chief Executive Officer
Download the 2021 Annual Report (10.8 MB)