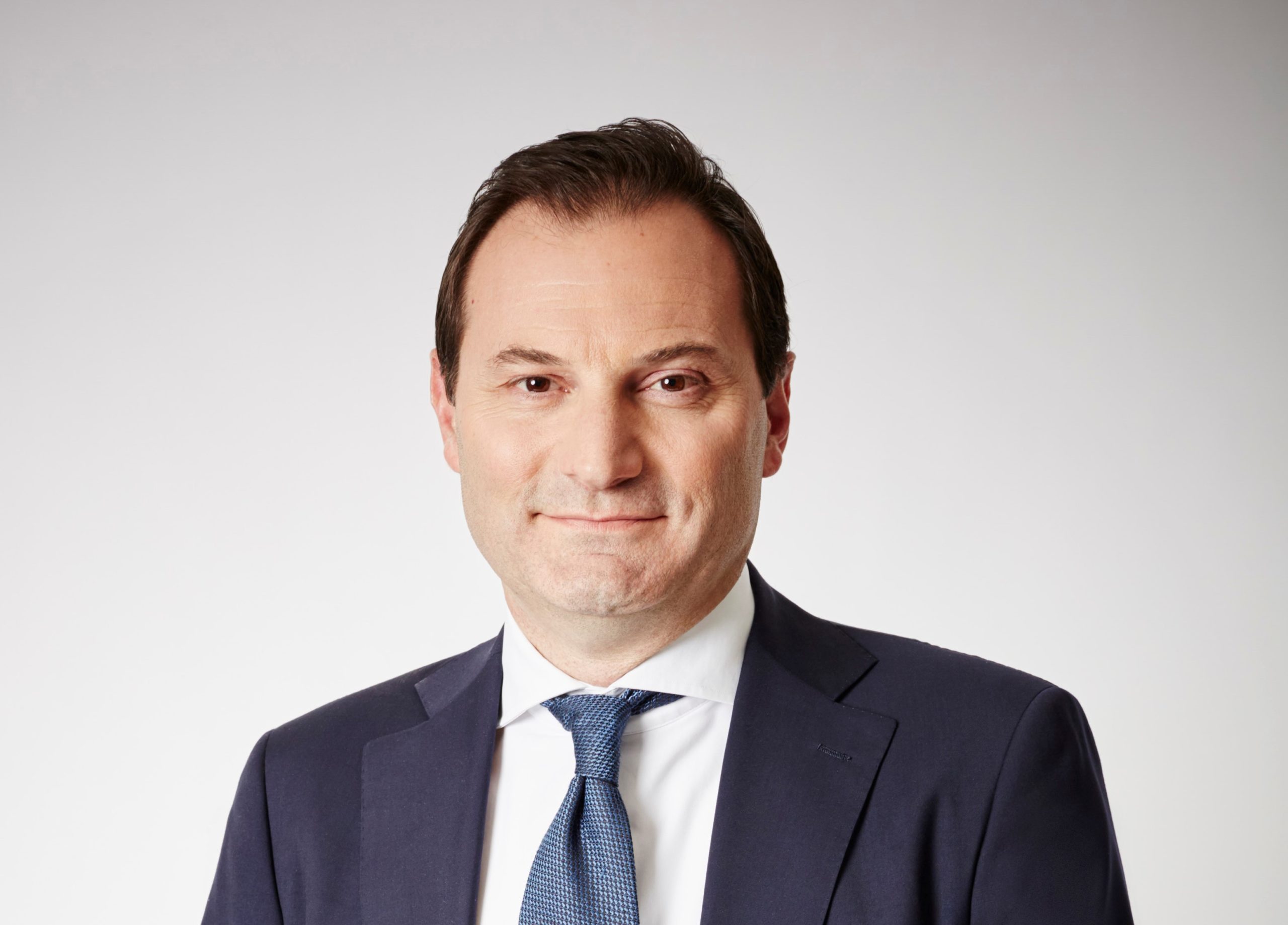 In an extraordinary year, Origin quietly turned 20. In February 2000, Origin was first listed on the ASX and today we are Australia's number one energy retailer, a significant energy producer and a major contributor to the Australian economy.
It has taken a dedicated group of people to create our business, and I thank our more than 5,200 people who represent Origin every day, from the Surat Basin to Sydney, and from Minto to Melbourne. Two of those people are Scott Andreas and Brooke Geary, who are featured on the front cover of this report.
Scott and Brooke were photographed at a well site at Condabri Central, in Queensland. As part of our Integrated Gas team, Scott and Brooke work to safely deliver gas to our customers and are also helping Origin as we transition to a cleaner energy future.
Our philanthropic foundation also achieved a milestone, celebrating its 10-year anniversary in February. Over this time, the Origin Energy Foundation has provided more than $27 million to good causes across Australia and supported more than 62,000 young people to achieve success in education. I am exceptionally proud of the work the Foundation undertakes to create better lives for young Australians through the power of education.
Progress on our commitments
In response to significant challenges this year, Origin's focus has been on maintaining reliable energy supply, keeping our people safe, and supporting our customers and communities. Against this backdrop, Origin's underlying business performance continued to improve across the year, driving growth in free cash flow, which allowed further debt reduction, disciplined investment in growth opportunities and distributions to shareholders.
Origin delivered a stable underlying profit of $1,023 million in FY2020, and our capital structure continued to improve, with adjusted net debt of $5,158 million at 30 June 2020.
Through our Integrated Gas business, strong field production helped drive record production for Australia Pacific LNG and a record cash distribution to Origin of $1,275 million. In Energy Markets, electricity gross profit was lower following the introduction of retail price regulation, while we were able to utilise the flexibility of our generation fleet and wholesale gas portfolio to adapt to the reduced demand caused by the pandemic. Importantly, our focus on a safety culture based on learning has yielded strong improvements this year.
Our Total Recordable Injury Frequency Rate (TRIFR) reduced to 2.6, from 4.4 the previous year.
In keeping with our commitment to progressively decarbonise our business, we have announced a new short-term target to reduce our Scope 1 emissions by 10 per cent on average between FY2021 and FY2023. This reduction will be done from an FY2017 baseline. Our commitment remains to halve our Scope 1 and Scope 2 emissions by 2032 and we are aiming to achieve net-zero emissions across the business by 2050.
Supporting customers and communities
I am proud of Origin's efforts to support our customers throughout the year, including in times of bushfires, floods and then the COVID-19 pandemic. Our people have gone above and beyond for our customers; helping with energy bills including payment extensions and access to hardship services. We also passed on lower wholesale costs to customers and further improved our digital platforms to make it easier to engage with us.
Over the summer, volunteers through the Origin Energy Foundation provided practical support to bushfire-affected communities cut off from power by assembling over 1,500 portable SolarBuddy lights for distribution. It is this giving back to the community by our people which supports our 'good energy' brand position.
Our gas exploration in the Beetaloo Basin was paused in March in response to the COVID-19 pandemic to help protect Northern Territory communities and people. The project is expected to resume later this year. Origin remains committed to the Beetaloo which, if successful, has the potential to deliver long-term economic and social benefits for the Northern Territory, Australia and the Asia Pacific region.
Our business performance
In Integrated Gas, improved field performance contributed to record production of 708 petajoules for Australia Pacific LNG, up four per cent on FY2019. A continued focus on cost reduction resulted in operating and capital costs falling by eight per cent.
Underlying EBITDA for Integrated Gas was $1,741 million in FY2020, eight per cent lower than the prior year, primarily reflecting a change in accounting treatment at Australia Pacific LNG.
Across Energy Markets, performance was largely driven by a reduction in electricity gross profit, due to lower retail margins following the introduction of the Default Market Offer and Victorian Default Offer.
The COVID-19 pandemic also impacted demand in the final quarter, particularly for our commercial customers. Within this challenging environment, we focussed on efficiencies, including reducing our retail cost to serve by $40 million. Underlying EBITDA in Energy Markets was $1,459 million, down $115 million on FY2019.
Outlook
Origin provided the following guidance at our annual results on 20 August 2020 on the basis that market conditions and the regulatory environment do not materially change, adversely impacting on operations. Considerable uncertainty exists relating to the potential ongoing impacts of COVID-19 and this guidance is subject to any further material impact on demand and customer affordability.
Energy Markets Underlying EBITDA is expected to be $1,150-$1,300 million. This guidance reflects lower electricity gross profit due to passthrough of reduced wholesale prices to customers, higher network costs absorbed in the regulated tariffs and lower natural gas gross profit, partially offset by a targeted $70 million reduction in cost to serve.
Australia Pacific LNG's FY2021 production is expected to be lower at 650-680 petajoules, reflecting anticipated reduced demand with strong field capability to increase production to respond to changes in demand. Distribution breakeven is expected to be in the range of US$27-US$31 a barrel.
Looking forward
In January, Origin welcomed Kate Jordan to our executive leadership team as General Counsel and Executive General Manager, Company Secretariat, Risk and Governance. Kate brings extensive corporate advisory and commercial experience in what is a fast-moving and competitive industry landscape.
As you will be aware, our chairman Gordon Cairns, will be retiring from the board in October. Gordon has served as a director since 2007 and as chairman for the last seven years. On behalf of the board and the business, I want to thank Gordon for his tireless dedication to Origin and our direction over the last 13 years.
We have achieved a lot in Origin's first two decades, and I am extremely proud of how our people are delivering on our purpose of getting energy right for our customers, communities and planet. As shareholders, I thank you for being part of our story and hope you feel proud too.
I look forward to welcoming many of you to our Annual General Meeting on 20 October, which will be held virtually this year in response to the COVID-19 pandemic.
Thank you for your continued support.
Frank Calabria

Chief Executive Officer
Download the 2020 Annual Report (3.1 MB)